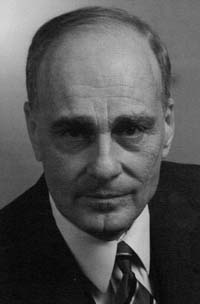 The Betrayal of America: How the Supreme Court Undermined the Constitution and Chose Our President
VINCENT BUGLIOSI
TUESDAY, SEPTEMBER 25, 2001
Perhaps the greatest prosecuting attorney ever to have served, Vincent Bugliosi won convictions in 105 of 106 of his felony cases during his career with the Los Angeles District Attorney's Office. Bugliosi entered the public's consciousness with his successful prosecution of Charles Manson for the Tate-LaBianca murders, which he details in the New York Times #1 bestseller Helter Skelter: The True Story of the Manson Murders (1995).

Bugliosi again reached the Bestseller list with And the Sea Will Tell (1991) and OUTRAGE: The Five Reasons Why O.J. Simpson Got Away With Murder (1996). His most recent book is The Betrayal of America: How the Supreme Court Undermined the Constitution and Chose Our President (2001). In his Athenaeum address Bugliosi will draw from The Betrayal of America to argue that the December 12, 2000 ruling by the US Supreme Court, effectively handing the election to George W. Bush, was a betrayal and treasonous. Rather than acting as an impartial arbiter of the law, he says, the Court "committed the unpardonable sin of being a knowing surrogate for the Republican Party." The five conservative justices are "criminals in the very truest sense of the word," Bugliosi asserts. Declaring that a clear theft of the election occurred, he argues that although no statute specifically prohibits election theft, the action is malum in se (wrong in itself) and accordingly is criminal.

Please join us for what promises to be a provocative and stimulating discussion. Vincent Bugliosi's lecture is sponsored by the Kravis Leadership Institute. The dinner is available to CMC persons only. The lecture is open to all.