Athenaeum Location
Print Newsletter
October 8, 2001
Vol. 17, No. 03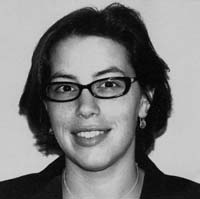 Revolutionary Chemistry for Sustainable Development
TAMARA NAMEROFF
MONDAY, OCTOBER 8, 2001
Chemistry is at the heart of processes and products that meet our most fundamental needs for food, shelter, and health. We also use chemistry to develop materials vital to advances in biotechnology, computing, and telecommunications. While chemistry has unquestionably improved our lives, these advances have also created unintended environmental problems. Green chemistry is a fundamental shift away from the traditional model of using laws and regulations to protect the environment. It is a new way of thinking about how this central science can minimize risk to consumers and reduce environmental impacts. It uses renewable resources rather than nonrenewable ones to produce products. Many forward-looking companies are embracing green chemistry-not only to protect the environment, but because it is good for the bottom line. Public policy can speed the adoption of this revolutionary chemistry. Tamara Nameroff's presentation will explore how green chemistry is moving from the laboratory to full-scale production. She will also discuss policy options to create incentives and overcome roadblocks to the adoption of green chemistry by scientists, stakeholders, and industry.

Nameroff is the Head of Policy Affairs at the American Chemical Society, the world's largest scientific society. She is responsible for developing, managing, and administering the Society's policy analysis and outreach programs. A chemist by training, she was the 1996-97 Geological Society of America Congressional Science Fellow. She spent her fellowship year in the office of Senator Joe Lieberman (D-CT) where she worked on environmental and natural resource issues. After the fellowship, she was the Climate Task Force Coordinator for President Clinton's Council on Sustainable Development, where she worked with stakeholders from industry, environmental groups, and all levels of government to develop consensus options to reduce greenhouse gas emissions. Her Ph.D. in analytical and environmental chemistry is from the University of Washington.

Tamara Nameroff's lecture is sponsored by the Robert's Environmental Center of Claremont McKenna College.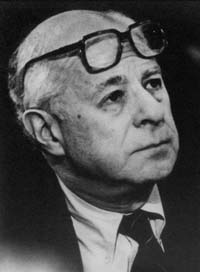 Attack on America
NORMAN PODHORETZ
TUESDAY, OCTOBER 9, 2001
Why has America always been the focus of so much animosity both at home and abroad, despite its nearly universal regard as one of the high points of human civilization? Norman Podhoretz, one of the founding fathers of neoconservatism, will speak to this topic in an Athenaeum address and discussion sponsored by the Salvatori Center of Claremont McKenna College.

Podhoretz, senior fellow at the Hudson Institute and editor-at-large of Commentary magazine, started his career on the political left. However, as the 1960s wore on, he began to confront and to question the most cherished orthodoxies of liberalism, including an indictment of what he felt to be a patronizing, government-oriented approach to racial issues. By the later 1960s he was a trenchant critic of former political bedfellows.

In the 1970s Podhoretz aligned himself squarely with attempts to roll back communism. A member of the Council on Foreign Relations, he was also one of the founders of the now-defunct Committee on the Present Danger and the Committee for the Free World.

Not only a political commentator but also a literary critic, in The Bloody Crossroads: Where Literature and Politics Meet (1986) Podhoretz demonstrated the destructive effects of communism on 20th century writing. Most recently, Podhoretz has published My Love Affair with America: The Cautionary Tale of a Cheerful Conservative (2000) and is just finishing a new book entitled The Prophets: Their World and Their Words in an Age of Idolatry (2002).

Norman Podhoretz was born in Brooklyn, New York, and educated at Columbia University, Cambridge University, and the Jewish Theological Seminary.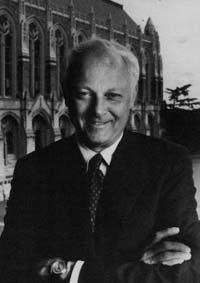 Reflections on the Conduct of U.S. Foreign Policy: A Forty-Year Perspective
WILLIAM GERBERDING
WEDNESDAY, OCTOBER 10, 2001
During the weeks following the attacks on the World Trade Center and the Pentagon, we have all focused our attention on America's foreign affairs. Have our policies over the past four decades changed adequately to meet the new threats of anti-Americanism that led to the terrorist attacks? Do we bear any responsibility for alienating groups with our foreign policy?

Author of United States Foreign Policy: Perspectives and Analysis (1966) -perhaps one of the most influential works of foreign policy in the twentieth century-Gerberding's distinguished background is ideal for a retrospective look at foreign affairs. In his Athenaeum address Gerberding will present a cogent and critical appraisal of the transformations in foreign affairs affecting our policy decisions.

Gerberding earned a B.A. in Philosophy from Macalester College and a Ph.D. in Political Science from the University of Chicago, as well as honorary doctorates from Whitman College and Occidental College. After serving as a Congressional staff member and consultant to the Department of Defense, Gerberding formed an admirable career teaching, conducting research, and overseeing operations at institutions of higher education. His positions are impressive, ranging from Vice President for Academic Affairs at Occidental College, Executive Vice-Chancellor at UCLA, and Chancellor at the University of Illinois at Urbana-Champaign, to President of the University of Washington. Today, William P. Gerberding Hall at the University of Washington stands as a testimony to his distinguished service.

Gerberding currently serves as member or cochairman on numerous boards, including those of the Seattle Opera, the McGraw Hall Campaign, Washington Mutual Inc., and Safeco Corporation. He is trustee of the Gates Cambridge Trust.

Gerberding's lecture at the Athenaeum is sponsored by the Keck Center for International and Strategic Studies. Please join us for a timely reflection on US foreign policy with one of the field's distinguished experts.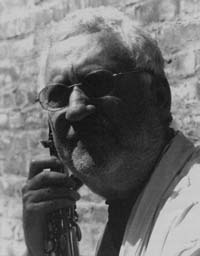 American Jazz Institute Orchestra: An Evening of Jazz
LEE KONITZ, saxophone
MARK MASTERS, conductor, American Jazz Institute orchestra
CHRISTIAN JACOB, piano
GARY FOSTER, saxophone
BILL PERKINS, saxophone
JACK MONTROSE, saxophone
BOB ENEVOLDSEN, trombone
CARL SAUNDERS, trumpet
JOE LABARBERA, drums
PUTTER SMITH, bass
PETE CHRISLIEB, saxophone
ANDY MARTIN, trombone
DAVID WOODLEY, trombone
LES LOVITT, trumpet
KYE PALMER, trumpet
RON STOUT, trumpet
CONTE CANDOLI, trumpet
MONDAY, OCTOBER 15, 2001
Lee Konitz has always been a lone wolf. Never the flashiest or most aggressive of saxophonists, he has nevertheless built a reputation as a living legend from the early days of cool jazz. During his remarkable career Konitz has performed featured solos with the likes of Miles Davis and Lennie Tristano in addition to forming the Lee Konitz Nonet. For Konitz, being a jazz musician means being an improviser, and being an improviser means taking risks and searching for new challenges.

When Konitz first came to prominence in the late 1940s he was one of the very few alto players of the period able to escape the dominating presence of Charlie Parker to create a completely personal, recognizable sound and style on the instrument. He developed a demeanor that was thoughtful and reserved, and a tone nearly transparent but with a lithe lyricism and a resilience that suggests shadowy undercurrents of emotion.

In addition to committing his time to jazz education, Konitz currently tours extensively throughout Europe and Japan and continues to present his music with a mature and creative perspective.

Please join us for an outstanding evening of jazz featuring Lee Konitz with the American Jazz Institute Orchestra, Mark Masters conductor.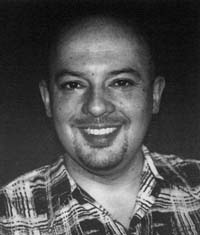 Human Rights and the Death Penalty in the USA: An International Perspective
PIERS BANNISTER
TUESDAY, OCTOBER 16, 2001
Piers Bannister has worked for Amnesty International (London) since 1988. For seven of those years his work involved campaigning in British schools and universities against human rights violation across the globe. Since 1995, Piers has been responsible for Amnesty's campaigning and publications on the death penalty in the USA, and all the organization's concerns in Canada, Jamaica, Trinidad and Tobago. Piers has authored numerous Amnesty documents, including "Fatal Flaws: Innocence and the Death Penalty" (1988), "Killing with Prejudice: Race and the Death Penalty in the USA" (1999), "A Life in the Balance: The Case of Mumia Abu-Jamal" (2000), and "The Killing of Michael Gayle: Authorities Yet to Hold Police or Army Accountable (Jamaica)" (2000).

Bannister has presented Amnesty International concerns to representatives of governments of various nations, including the USA, Guyana, France, Sweden, Trinidad and Tobago, and the UK. Most recently, Piers was part of a delegation that met the Prime Minister of Jamaica and his cabinet to discuss Amnesty's concerns at the level of police brutality and killings in the country.

Piers has visited death row prisoners in Jamaica, Georgia, Alabama, Illinois, Pennsylvania, and Texas and has represented Amnesty's views to the media in Israel, Iran, the UK, USA, France, Brazil, Germany, Mexico, and Norway.

Before joining the staff of Amnesty International, Piers trained as an actor, ran a concert hall and traveled widely. Alongside his passion for campaigning for human rights are his love of music, film, and SCUBA diving.

Piers Bannister comes to the Athenaeum as part of the series Psychology and Law, sponsored by the department of psychology at Claremont McKenna College.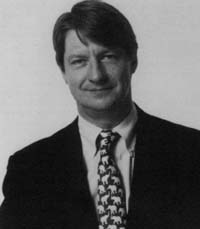 The Politics of Worry: Government vs. the Free Market, Which is Worse?
P. J. O'ROURKE
WEDNESDAY, OCTOBER 17, 2001
P. J. O'Rourke is an equal-opportunity satirist. Though he considers himself a "cigar-smoking conservative," he ridicules all political persuasions. As he is famous for saying, "Giving money and power to government is like giving whiskey and car keys to teenage boys." On the other hand, O'Rourke has serious concerns about the government not controlling at least a portion of the money and power. So, which is worse? The government or the free market? In his Athenaeum lecture, O'Rourke will examine this subject and other political issues pertinent to contemporary society.

O'Rourke attended Miami University in Oxford, Ohio, and graduate school at Johns Hopkins, where he was a Woodrow Wilson Fellow. After receiving an M.A. in English, he began a career in journalism at small newspapers in Baltimore and New York.

In the 1970s O'Rourke became the editor-in-chief of The National Lampoon and played a key role in the 1964 High School Yearbook Parody (1974). A decade later as a roving reporter, O'Rourke covered the civil war in Lebanon, the Palestinian uprising, the troubles in Northern Ireland, the fall of the Berlin Wall, the Gulf War, and other conflicts and crises. His skill in investigative reporting eventually landed him the job as foreign affairs editor and political writer for Rolling Stone Magazine.

Besides his job at Rolling Stone, O'Rourke has worked for The New York Times, The New Republic, Harper's, Esquire, Forbes, and Parade. He has also written nine bestselling books, including Parliament of Whores: A Lone Homorist Attempts to Explain the Entire U.S. Government (1991), Give War a Chance (1992) and Eat the Rich (1998).

With over one-million words of journalism, appearances on programs such as Politically Incorrect and Larry King Live, and more citations in The Penguin Dictionary of Humorous Quotations than any other writer alive, O'Rourke has established himself as America's premier political satirist.

P.J. O'Rourke's Athenaeum appearance is sponsored by the Salvatori Center for the Study of Individual Freedom in the Modern World and the Marian Miner Cook Athenaeum. The dinner is available for CMC persons only. The talk is open to all on a first-come basis, no reservations required.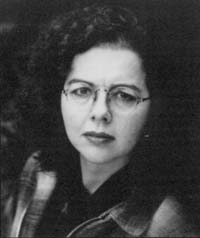 The Betrayal of Trust: The Collapse of Global Public Health
LAURIE GARRETT
THURSDAY, OCTOBER 18, 2001
In a full-star review Publishers Weekly wrote that Laurie Garrett's book Betrayal of Trust: The Collapse of Global Public Health (2000) is "on par with Rachel Carson's Silent Spring (1962). . . this chilling exploration of the decline of public health should be taken seriously by leaders and policy-makers around the world."

Garrett's Athenaeum lecture, based on material from Betrayal of Trust, will bring the audience into countries around the world-such as India, Zaire, Russia, and the United States-and reveal how numerous health catastrophes are occurring simultaneously and creating a global health disaster.

As a science writer for New York Newsday, Garrett has traveled the world to report and research the spread of some of the most deadly viruses in existence. She is a frequent contributor to such publications as The Washington Post, the Los Angeles Times, and Foreign Affairs.

Her skill in engaging and intelligent scientific commentary is obvious. She remains the only person to have won all of the top four awards in American journalism: the Pulitzer Prize, the George Foster Peabody Broadcasting Award, the George C. Polk Award for Best International Reporting, and the Overseas Press Club of America Award. Additionally, her first book, The Coming Plague (1994), was named one of the best books of 1994 by The New York Times Book Review. Garrett graduated with honors in biology from the University of California-Santa Cruz and attended graduate school in the department of Bacteriology and Immunology at UC-Berkeley. Her interest in journalism was sparked when she started reporting on science news at KPFA, a local radio show. She later moved on to become the science correspondent for NPR.

Please join us at the Athenaeum for what promises to be a provocative and compelling discussion on the current state of global health. Laurie Garrett's lecture is part of the series Health Care: New Realities.
NEXT FORTNIGHTLY
Thursday, October 25, 2001
Arlene Saxonhouse, professor of political science, University of Michigan, "Machiavelli's Women"
(Phi Beta Kappa Visiting Scholar)

Monday, October 29, 2001
Harold Rood, W.M. Keck Foundation Chair of International Strategic Studies and professor of government, emeritus, CMC, "America's Strategic Necessities: Dogs, Soldiers, and Sailors Keep Off the Grass"

Tuesday, October 30, 2001
Jeane Kirkpatrick, former U.S. Ambassador to the United Nations, "Year 2001: Global Issues"
(4:00 p.m. Pickford Auditorium)

Tuesday, October 30, 2001
Samuel Freedman, professor of journalism, Columbia University Graduate School of Journalism, author of "Jew Versus Jew: The Struggle for the Soul of American Jewry" (2000)

Thursday, November 1, 2001
Susan Tolle, director, Center for Ethics in Health Care, Oregon Health Sciences University, "The Oregon Experience in Care of the Dying: What's New"

Monday, November 2, 2001
Kathy Sawada, pianist, a recital of classical music for solo piano
ATHENAEUM POLICY
The Athenaeum serves as a gathering place where ideas, inquiry, and fellowship bring students, faculty, staff, other scholars, and nationally prominent speakers together. Attendance at any event may be limited to persons associated with CMC, to people who signed up for the dinner, or to the maximum number of people allowed by fire regulations. On some occasions the speaker may address the group in another forum or the College may set up a video feed to handle an overflow crowd. All programs at the Athenaeum are filmed. Individuals attending should understand that their image might appear on the videotape. House rules and common courtesy prohibit disruptive actions inside the building during an Athenaeum-sponsored program. Time allowing, there will be a period set aside for questions. Students will have priority during this portion of the program. The Athenaeum has a dress code for dinner. Business attire is preferred-no shorts, jeans, or t-shitrs.
The Madrigal Feast
A Special Notice to the CMC Community

The Madrigal dinner is back! The Nineteenth Annual Madrigal Feast returns to the Athenaeum featuring the Concert Choir of The Claremont Colleges and the medieval cuisine of the Marian Miner Cook Athenaeum.

There are two dates still open: Thursday, November 29 and Tuesday, December 4. Due to the popularity of the Madrigal, you are encouraged to sign up as soon as possible. Seating is on a first-come basis. The CMC community-students, faculty, and staff-will get a preferential sign-up period through October 24. After that all other Claremont Colleges students may sign up.

Use the reservation coupon to sign up and be sure to include your payment and meal card number when turning in your reservation at the Athenaeum office. If you wish to sit with a group, please turn in a list of all names and meal card numbers with your payment. We have a limited number of tables that can seat 8 or 10 people.

CMC students with meal card $10.00 per person
CMC students without meal card $13.00 per person
CMC faculty and staff (limit two tickets per person) $20.00 per person
Claremont Colleges students with meal card $13.00 per person
Claremont Colleges students without meal card $20.00 per person
Claremont Colleges faculty and staff (limit two tickets per person) $25.00 per person
Community persons $32.50 per person

Seating for each Madrigal Feast will begin at 6:00 p.m. with dinner beginning at 6:30 p.m. and concluding around 9:00 p.m. after the concert following each meal. All guests to the feast are expected to remain for the concert.

Where you sit at the Madrigal is entirely dependent upon when your paid reservation is received. Get a group of friends to sign up to sit together so that you may all have an unforgettable time at the Nineteenth Annual Madrigal Feast at the Marian Miner Cook Athenaeum.