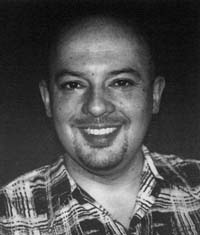 Human Rights and the Death Penalty in the USA: An International Perspective
PIERS BANNISTER
TUESDAY, OCTOBER 16, 2001
Piers Bannister has worked for Amnesty International (London) since 1988. For seven of those years his work involved campaigning in British schools and universities against human rights violation across the globe. Since 1995, Piers has been responsible for Amnesty's campaigning and publications on the death penalty in the USA, and all the organization's concerns in Canada, Jamaica, Trinidad and Tobago. Piers has authored numerous Amnesty documents, including "Fatal Flaws: Innocence and the Death Penalty" (1988), "Killing with Prejudice: Race and the Death Penalty in the USA" (1999), "A Life in the Balance: The Case of Mumia Abu-Jamal" (2000), and "The Killing of Michael Gayle: Authorities Yet to Hold Police or Army Accountable (Jamaica)" (2000).

Bannister has presented Amnesty International concerns to representatives of governments of various nations, including the USA, Guyana, France, Sweden, Trinidad and Tobago, and the UK. Most recently, Piers was part of a delegation that met the Prime Minister of Jamaica and his cabinet to discuss Amnesty's concerns at the level of police brutality and killings in the country.

Piers has visited death row prisoners in Jamaica, Georgia, Alabama, Illinois, Pennsylvania, and Texas and has represented Amnesty's views to the media in Israel, Iran, the UK, USA, France, Brazil, Germany, Mexico, and Norway.

Before joining the staff of Amnesty International, Piers trained as an actor, ran a concert hall and traveled widely. Alongside his passion for campaigning for human rights are his love of music, film, and SCUBA diving.

Piers Bannister comes to the Athenaeum as part of the series Psychology and Law, sponsored by the department of psychology at Claremont McKenna College.