Athenaeum Location
Print Newsletter
October 25, 2001
Vol. 17, No. 04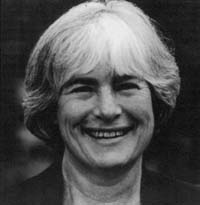 Machiavelli's Women
ARLENE SAXONHOUSE
THURSDAY, OCTOBER 25, 2001
If one wants to read the classic works of political philosophy, he or she is limited to books written by male authors. Unfortunately, it often seems like these male political philosophers were only concerned with the male citizen. However, Arlene Saxonhouse, a professor of Political Science and Women's Studies at the University of Michigan, argues that these classic authors-from Plato to Machiavelli-acknowledged the existence of a private sphere that included women but set limits upon and defined the possibilities of the public world. In her Athenaeum lecture Saxonhouse will discuss how the treatment of women in Machiavelli has been an integral part of the work's understanding. How do the women who appear in Machiavelli's writings make him less "Machiavellian" but more radical?

In praise of her book Women in the History of Political Thought: Ancient Greece to Machiavelli (1985), the American Political Science Review averred that "This important book raises questions that are central to the study of women and the understanding of political life ...Saxonhouse's book makes a significant contribution to both the history of political thought and contemporary feminist theory."

Saxonhouse is the also author of Fear of Diversity: The Birth of Political Science in Ancient Greek Thought (1992), Athenian Democracy: Modern Mythmakers and Ancient Theorists (1996). Additionally, she is the co-author of Hobbes' Three Discourses: A Modern, Critical Edition of Newly Identified Works by the Young Thomas Hobbes (1995). She currently serves on the editorial boards of the Series in Women and Politics, University of Nebraska Press, the American Political Science Review, and the Review of Politics.

Saxonhouse earned her A.B. from Oberlin College, where she was a member of the Phi Beta Kappa honor society. She went on to earn her Ph.D. in political science from Yale University in 1972. She has twice been a fellow at the Center for Advanced Study in the Behavioral Sciences and was a recipient of Michigan's Distinguished Faculty Achievement Award. A fellow of the American Academy of Arts and Sciences, Saxonhouse served as vice-president of the American Political Science Association and as the president of the Midwest Political Science Association.

Arlene Saxonhouse comes to Claremont McKenna College and the Marian Miner Cook Athenaeum as Phi Beta Kappa's Visiting Scholar.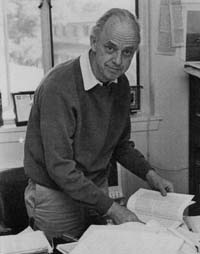 America's Strategic Necessities vs. Dogs, Soldiers, and Sailors: Keep Off the Grass
HAROLD ROOD
MONDAY, OCTOBER 29, 2001
Constitutional governments, whether monarchic or republican, have three related obligations: to provide justice, to promote internal peace, and to defend the nation against its enemies. That is, such governments have the duty to preserve the community of the nation. The manner in which it shall be done is the principal issue of politics in a democratic republic.

That which is to be defended are the people, the territory upon which they dwell, the constitution under which they rule themselves, and their way of life. Without defense, neither justice nor internal peace can be ensured.

The Constitution of the United States puts such matters first in its Preamble:

We the people of the United States, in order to form a more perfect Union, establish Justice, insure domestic Tranquility, provide for the common defense, promote the general Welfare, and secure the Blessings of Liberty to ourselves and our Posterity, do ordain and establish this Constitution for the United States of America.

While government, under the U.S. Constitution, has the obligation to organize and apply the resources of the nation to promote its preservation, it rests with the general citizenry to supply the resources, both human and material, necessary to carry out the policies that government formulates.

Because the general citizenry is both the object of defense, as well as the supplier of the resources for its conduct, that citizenry must come to understand, as though it were instinctual, what constitutes the strategic necessities of the nation. Rood argues that they must understand that, as well as they understand their rights as a free people.

Professor Rood received his B.A., M.A., and Ph.D. degrees from University of California (Berkeley) and studied at Stanford University, Oxford University, and University of London. In addition to Claremont McKenna College, he taught at Claremont Graduate University, University of Southern California, Southwest Missouri State University, and U.S. Army Command and General Staff College. And he has written a number of scholarly articles, research reports, and books, including Kingdoms of the Blind (Carolina Academic Press, 1980).

The Keck Center for International and Strategic Studies and the Marian Miner Cook Athenaeum are pleased to co-sponsor a public lecture by Dr. Harold W. Rood, who retired in June 2001 as the W. M. Keck Foundation Chair of International Strategic Studies at Claremont McKenna College.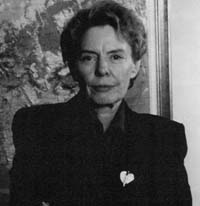 Year 2001: Global Issues
JEANE KIRKPATRICK
TUESDAY, OCTOBER 30, 2001 4:00 p.m.
MARY PICKFORD AUDITORIUM
President Ronald Reagan called Jeane Kirkpatrick "a giant among the diplomats of the world." A scholar, political scientist, and advocate for America's foreign policy, Kirkpatrick is one of the modern era's experts on geopolitical issues. Appointed in 1981, she was the first woman to serve as U.S. Permanent Representative to the United Nations. Kirkpatrick also served as a member of President Reagan's Cabinet and National Security Council. These experiences have given her an exceptional understanding of the dynamics of global politics.

Because of her notable and consistent service to the United States, Kirkpatrick was awarded the Medal of Freedom, the nation's highest civilian honor. She also received the French Prize Politique for political courage, two U.S. Distinguished Public Service Medals, and presidential medals from the Czech Republic, Hungary, and Israel.

Kirkpatrick is the Leavey Professor of Government at Georgetown University and is a regular contributor to various newspapers, magazines, and journals. Additionally, she is a senior fellow and Director of Foreign and Defense Polity Studies at the American Enterprise Institute and serves as codirector of Empower America. Kirkpatrick is the author of several books, monographs, and articles dealing with American political issues and foreign policy. Her latest book, Good Intentions: Lost on the Road to the New World Order (2001), is forthcoming.

Kirkpatrick's visit to Claremont is sponsored by the Res Publica Society, an organization of friends and supporters of Claremont McKenna College. Kirkpatrick will address students, faculty, staff and members of the community in Mary Pickford Auditorium at 4 o'clock in the afternoon. The lecture is open and without charge. Seating is limited and on a first-come basis.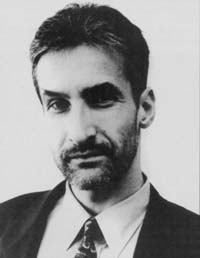 The Struggle for American Jewry
SAMUEL FREEDMAN
TUESDAY, OCTOBER 30, 2001
Samuel Freedman is an award-winning writer and professor. A former reporter for the New York Times, he is the author of three acclaimed books: Small Victories: The Real World of a Teacher, Her Students and Their High School (1990); Upon This Rock: The Miracles of a Black Church (1993); and The Inheritance: How Three Families and America Moved from Roosevelt to Reagan and Beyond (1996). His work has received widespread recognition including as a finalist for the Pulitzer Prize and National Book Award and as recipient of the Helen Bernstein Award for Excellence in Journalism.

Freedman recently spent several years visiting Jewish communities throughout the United States and Israel. His observations and reflections serve as the basis of his most recent book, Jew vs. Jew: The Struggle for the Soul of American Jewry (2000). The work offers a gripping portrait of American Jewry as it confronts new challenges to its identity. He locates the fissures and tension points in contemporary Judaism, over issues such as conversion standards, the role of women, and the peace process in Israel, and how these forces are shaping its future.

Freedman teaches at the Columbia University Graduate School of Journalism and was named the nation's outstanding journalism educator in 1997 by the Society of Professional Journalists. He is a frequent contributor to newspapers and magazines. Professor Freedman comes to the Athenaeum as the second speaker in the series, "Judaism: Learning from the Past, Learning for the Future."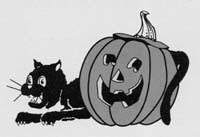 Dramatic Readings of the Literary and of the Palm!
SECOND ANNUAL HALLOWEEN PARTY
WEDNESDAY, OCTOBER 31, 2001
You're worried about that nasty calculus test? It's nothing. CMC's Under the Lights acting troupe will really give you something to be scared about. Join other brave souls at the Athenaeum on Halloween for an evening of dramatic readings. Building on the eventful night last year that left one Athenaeum Fellow unconscious, Under the Lights promises us that they have even bigger plans for this year ....

A frightfully good dinner specially prepared by Chef David Skinner and Pastry Chef Srirat Vichaita will serve to plump up the evening's guests. (Last year, attendees delighted themselves in chicken fingers as never seen before.) Later, following the dramatic reading, those still alive-be they Stag or Athena, ghoul or demon-will descend upon Frazee Game Room for readings of a different sort: psychic readings. So how will that calc test turn out? What does that cute senior think of you? Bring your questions-and your palms-for psychic insight.

The Halloween parry is sponsored by the Athenaeum and Student Activity Director Jim Nauls, and both parties note that they must unfortunately disclaim liability for any tragic, untimely disappearances ....

Costumes, while not required, are encouraged.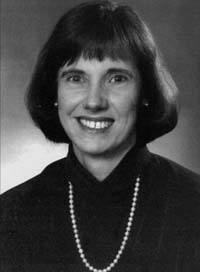 The Oregon Experience in the Care of the Dying: What's New
SUSAN TOLLE
THURSDAY, NOVEMBER 1, 2001
In 1994 voters in Oregon passed Measure 16. However, this seemingly innocuous referendum generated high levels of controversy; Measure 16, also known as the "Death with Dignity Act," legalized physician-assisted euthanasia throughout the state. In her Athenaeum lecture, Dr. Susan Tolle will speak about her experiences in the care of the dying in Oregon following the measure's passage.

Tolle is currently the director of the Center for Ethics in Health Care at Oregon Health Sciences University in Portland. In 1995, immediately after Measure 16 was passed, the center convened the Task Force to Improve the Care of Terminally-Ill Oregonians. Members of the task force include representatives from state health care professional organizations, state agencies involved with health care, and health systems in the Portland metropolitan area. The Task Force, remaining neutral on the issue of physician assisted suicide, has as its overall goal to promote excellent care of the dying. Two main tasks of the organization involve implementing professional standards related to Measure 16 and then distributing literature that offers guidance to health care providers about the issue of assisted suicide. As Tolle states, "it's extremely important that patients get a fair hearing. Physicians shouldn't panic if patients just bring up the question."

Tolle graduated from Lewis and Clark College with a B.S. degree. She earned her doctorate in medicine from the University of Oregon Health Sciences Center and her certification in internal medicine from the University of California-San Diego. Additionally, she received a fellowship from the University of Chicago for her study of clinical medical ethics.

Susan Tolle's Athenaeum visit is cosponsored by the Claremont Coalition Concerned with End-of-Life Issues. Her lecture is part of the Coalition's conference entitled "Healing at the End of Life: Exploring Values and Choices" and the Athenaeum series "Health Care: New Realities."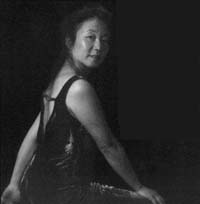 Music of Bach, Chopin, Messiaen, Rzewski, and Crumb
KATHY SAWADA, piano
MONDAY, NOVEMBER 5, 2001
Sawada always has something to say, and she says it both intelligently and musically. A breath of fresh air.

-Bill Vestal, director, Sundays at Four series, L.A. County Museum of Art.

Simone Belsky Competition finalist (1999) Kathy Sawada has established herself as an adventurous pianist of "superb . . . emotional and passionate playing" (Carl Schurtz, composer). She is a much-anticipated regular at the Sundays at Four series at the Los Angeles County Museum of Art and various other Southern California venues, such as the Westwood Friends of Music series, and Second Sunday Concerts in Pasadena.

Eclectic and provocative, in her Athenaeum recital, Kathy Sawada will mix contemporary and classic with an exciting program that includes Rzewski's The Days Fly By, two pieces from Messiaen's Vingt Regards sur L'Enfant Jesus, and selections by Crumb, Bach, and Chopin. Focusing on the context of sound, Sawada often presents pieces that bring out unfamiliar resonances and connections. These "aural feasts" are a hallmark of her performances. A skilled master teacher, Kathy Sawada will also place each piece in a meaningful context.

Kathy Sawada received her Bachelor of Arts from Oberlin College where she studied with Leon Bates. At Yale University, she earned her Master of Divinity and studied piano with Elizabeth Parisot. She received her Master of Music degree from the Manhattan School of Music, where she was a piano student of Dalmo Carta and a composition student of Mils Vigelan. In Los Angeles Ms. Sawada's source of inspiration is the highly regarded champion of modern pianism, Delores Stevens.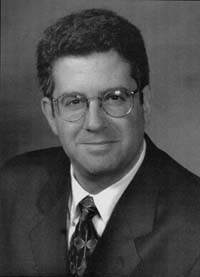 From Odessa to Tel Aviv: Hebrew Culture and the Re-invention of the Jewish Past
ADAM RUBIN
TUESDAY, NOVEMBER 6, 2001
Adam Rubin is an assistant professor of Jewish history at Hebrew Union College in Los Angeles where he specializes in the history of Jewish cult and politics in Eastern Europe and pre-State Palestine during the nineteenth and twentieth centuries. He received his doctorate from UCLA and has spent several years living and studying in Israel.

Professor Rubin's talk will trace the development of Hebrew culture from its origins in fin-de-siecle Odessa among a small circle of writers and intellectuals to its institutional consolidation in pre-State Palestine. At the heart of this culture was an attempt to radically reshape the classical texts of the Jewish tradition into a secular, national literary canon. How did this process unfold? What was the relationship between Zionist advocates of modern Hebrew culture and Jewish life in the Diaspora?

Rubin's forthcoming book, The Politics of Tradition: Nationalism, Nostalgia, and the Re-invention of the Jewish Past examines the creation of Hebrew national culture in Europe and Palestine during the inter-war period. Professor Rubin comes to the Athenaeum as the third speaker in the series, "Judaism: Learning from the Past, Learning for the Future.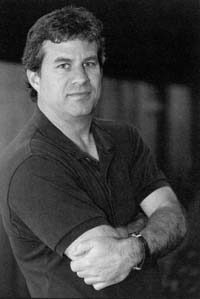 True Tales From Another Mexico: The Lynch Mob, the Popsicle Kings, Chalino, and the Bronx
SAM QUINONES
WEDNESDAY, NOVEMBER 7, 2001
After the Vicente Fox's election as President ended the PRI's seventy-one years of power in Mexico, newspapers exclaimed "Ya Cambio"-Change is at Hand. However, in his book True Tales from Another Mexico: The Lynch Mob, the Popsicle Kings, Chalino, and the Bronx (2001), journalist Sam Quinones argues that Mexico's change began long before that July, 2000 election.

As he writes in his introduction, "the press, other governments, and tourists are most aware of the official, elite, corrupt Mexico; the Mexico that won't allow a poor man a chance; the Mexico behind the sunglasses. I've even been told by people, including Mexicans, that this is Mexican culture. But I know that's not true. There is another side of Mexico." Change, displacement, and the search for new identity permeate this other side of Mexico; the citizens interviewed by Quinones include teenage drag queens, gang members, disenfranchised farm workers, and narcotic runners. "The other side of Mexico is not always pretty, but it is self-reliant and adventurous," Quinones writes.

Journalist Sam Quinones grew up in Claremont, graduating from Claremont High School in 1977. He went on to graduate from UC Berkeley with degrees in economics and American history. Following graduation, Quinones worked as a reporter for the Orange County Register, covering the city of Costa Mesa. He then moved to The Record in Stockton, California, where he covered crime for four years. In 1992, he went to the News Tribune in Tacoma, Washington to cover Seattle and King County government.

In 1994, he moved to Mexico after being offered a job by Mexico Insight Magazine. Since becoming a freelance writer Quinones' stories from Mexico have appeared in the Los Angeles Times, Baltimore Sun, Houston Chronicle, San Francisco Examiner, Newsday, San Diego Union-Tribune, Riverside Press-Enterprise, LA Weekly, Ms. Magazine, Mexico Business Magazine and Latin Trade Magazine, among others. In 1998, he was awarded the Alicia Patterson Fellowship, one of the most prestigious fellowships in U.S. print journalism.

The Department of Modern Languages at CMC and the Marian Miner Cook Athenaeum are pleased to jointly sponsor Sam Quinones' appearance in Claremont.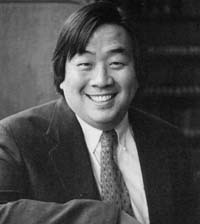 September 11, Human Rights, and the Rule of Law
HAROLD KOH
THURSDAY, NOVEMBER 8, 2001
The September 11 tragedy has shaken America to the core. Our attention has been riveted to the United States' effort to develop an effective international and domestic response to these illegal human rights violations. But in developing that response, how should the United States take concerns about human rights and the rule of law into account?

A prominent human rights and democracy expert, Professor Harold Hongju Koh will lead us in a discussion of America's proper response. He served as Assistant Secretary of State for Democracy, Human Rights and Labor under the Clinton Administration and is currently Gerard C. and Bernice Latrobe Smith Professor of International Law at Yale Law School.

The recipient of degrees from Harvard, Oxford, and Harvard Law School, Koh served as law clerk to justice Harry Blackman of the U.S. Supreme Court. He practiced law at the Washington D.C. law firm of Covington and Burling and at the Office of Legal Counsel at the U.S. Department of Justice. Koh has written or coauthored more than 70 articles and several books, including Deliberative Democracy and Human Rights (1999), Transnational Legal Problems (1990), and The National Security Constitution: Sharing Power after the Iran-Contra Affair (1990), which won the American Political Science Association's award for the best book on the American Presidency.

Professor Koh is a Fellow of the American Academy of Arts and Sciences. He is an Overseer of Harvard and serves on the editorial board of the American Journal of International Law. He has received six honorary degrees and numerous awards for his human rights work, which includes representation of Haitian and Cuban refugees before the United States Supreme Court.

Koh was named among America's 45 leading public sector lawyers under the age of 45 by American Lawyer magazine and among the 100 most influential Asian-Americans of the 1990s by A Magazine. Koh's lecture is sponsored by The Keck Center for International and Strategic Studies.
NEXT FORTNIGHTLY
Monday, November 12, 2001
Patrick Lencioni '87, founder and president of The Table Group management consulting firm, "The Five Temptations of a Leader"

Tuesday, November 13, 2001
Shari Diamond, professor of law and psychology, Northwestern University Law School, senior research fellow, American Bar Foundation, "Understanding Juries"

Wednesday, November 14, 2001
Michael Murrin, David B. and Clara E. Stern Professor in the Humanities, professor of comparative literature, professor of English, and professor in the Divinity school, University of Chicago, "Europe Invents the Rich East: The Late Medieval Romancer's Contribution"

Thursday, November 15, 2001
Anthony Lake, Distinguished Professor in the Practice of Diplomacy, Edmund A. Walsh School of Foreign Service, Georgetown University, and former assistant to the President for National Security affairs, "Diplomacy and Military Power in American Foreign Policy"

Tuesday, November 20, 2001
Theodore Marmor, professor of public policy and management, professor of political science, and director of the Robert Wood Johnson Foundation's postdoctoral program in health policy, Yale University, "The Politics of Medicare"