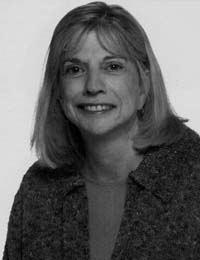 Sex Differences in Cognitive Abilities
DIANE HALPERN
WEDNESDAY, JANUARY 30, 2002
Have you been to Seaman Hall recently? If not, you may be missing out on one of CMC' new gems. Sure, you know about the Kravis Leadership Institute, about the Claremont Autism Center and the Reading Research Laboratory-you may even know all about the Aerospace Psychology Laboratory. But perhaps you are less familiar with the new Berger Institute for Work, Family, and Children and its director, Diane Halpern. Operating out of Seaman 234, Halpern's busy schedule has her teaching psychology in addition to overseeing the Berger Institute. Under Halpern's direction, students, faculty, and staff at the Institute are already researching a broad range of work-family issues. The Institute will continue to examine the effects of an increased number of women and older adults in full-time employment, the conflicts and interactions between the different social roles required of the modern adult (parent; spouse, and employee), and family and societal factors that contribute to family-friendly workplaces.

Before coming to CMC, Halpern taught at California State University, San Bernardino (CSUSB), where she chaired the psychology department for three years. Beyond CSUSB, Halpern lectured at the University of California, Riverside, and has taught around the world, on a Fulbright Scholarship at Moscow State University and in Bellagio, Italy as a Rockefeller Scholar-in-Residence. Halpern held visiting professorships at Bogazici University, Istanbul; Instituto Technologico y de Estudios Superiores de Monterrey, Mexico; and the University of British Columbia, Canada. Students take note: for her teaching Halpern has been recognized with the 1999 American Psychological Foundation Award for Distinguished Teaching, the 1986 California State University's Statewide Outstanding Professor Award, the Silver Medal Award from the Council for the Advancement and Support of Education.

In addition to teaching, Halpern has served as president of the Western Psychological Association, and as president of the Society for Teaching of Psychology. She is a prolific writer, having written for American Psychologist, Psychological Bulletin, and Nature. Her books include Thinking Critically About Critical Thinking: An Introduction to Accompany Thought and Knowledge (1995); Changing College Classrooms: New Teaching and Learning Strategies for an Increasingly Complex World (1994), Enhancing Thinking Skills in the Sciences and Mathematics (1992), and Sex Differences in Cognitive Abilities (1986).

In her Athenaeum lecture Halpern will explore the influence of gender on how we think. A special chance to hear from one of CMC's new faculty members, the evening will also be a wonderful opportunity to become better acquainted with the workings of the College's ninth research institute.