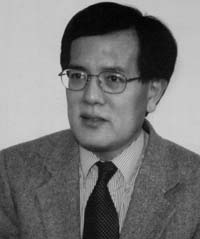 The Influence of Technological Change, Financial Limitation, and Strategic Contingency Upon National Security Policy
JON SUMIDA
TUESDAY, FEBRUARY 19, 2002
The global defense requirements of the United States in the early twenty-first century resemble those of imperial Great Britain in the early twentieth century. Between 1904 and 1914, Britain was confronted by multiple and changing threats to far-flung interests; rapid technological improvements in naval armaments that had major strategic and tactical implications; sharply escalating defense costs as her navy was enlarged and transformed to meet the challenge of expanding foreign forces that were equipped with the latest forms of naval weaponry; and growing domestic opposition to heavy spending on imperial security. For this reason, British imperial grand strategy has attracted the attention of defense intellectuals in academia and policy-makers in Washington. These issues will be discussed by Professor Sumida in his lecture at the Athenaeum.

Professor Sumida received his B.A. from the University of California, Santa Cruz and his M.A. and Ph.D. from the University of Chicago. He has been a fellow-commoner of the Archives Center at Churchill College, Cambridge University and Visiting Distinguished Professor in the Department of Military Strategy and Operations at the National War College.

His articles have appeared in the Journal of Modern History, International History Review, Journal of Military History, Naval History, and the Journal of Strategic Studies. His books include The Pollen Papers: The Privately Circulated Printed Works of Arthur Hungerford Pollen, 1889 -1914 (1984) and Inventing Grand Strategy and Teaching Command: The Classic Works of Alfred Thayer Mahan Reconsidered (2000).

Dr. Sumida is an associate professor of history at the University of Maryland, a visiting professor at the National War College, and a professional musician. His lecture is sponsored by The Keck Center for International and Strategic Studies.