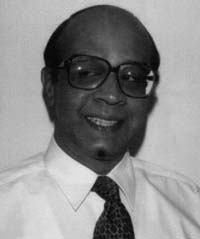 Lending to the Poor: The Experience of a Bank in India
K. M. THIAGARAJAN
WEDNESDAY, FEBRUARY 20, 2002
When dealing with poverty, K.M. Thiagarajan knows first-hand that microcredit-the business or policy of making microloans to impoverished entrepreneurs-is more successful than charity. As the founder of The Microcredit Foundation of India, a nonprofit company that focuses on the self-development, group development, and provision of mutual help and service of a village, Thiagarajan has seen the success stories. In fact, people under the plan have done so well with the loans that the repayment of them has been in the excess of ninety-nine and one-half percent.

In 1997 Thiagarajan and the Bank of Madura started the foundation by forming self-help groups for its participants. Initially, these groups were for women, but the concept was later extended to the formation of small traders' groups. The purpose was to provide credit to this segment of the society that could not otherwise have access to bank credit.

Having been the managing director of Loyal Textile Mills Ltd., a large, integrated, export-oriented textile company from 1973 to 1993, Thiagarajan was the Chairman and Chief Executive Officer of the Bank of Madura Ltd for eight years until the bank merged with ICICI Bank in March of 2001. He continues to serve as a consultant to the bank as well as a management trainer and consultant for firms such as IBM India, the Indian Oil Corporation, the State Bank of India, and Audco.

Thiagarajan received his MBA and Ph.D. degrees from the Graduate School of Business Administration at the University of Pittsburgh. Afterwards, he became a research associate at the Graduate School of Management at the University of Rochester. While there, he worked with one of the foremost leadership scholars, Dr. Bernard Bass, developing training and research programs as well as cross-cultural comparisons of leadership behavior. Using his research experience, Thiagarajan went on to conduct executive training programs in the United States, Norway, Iran, Japan, and India. His work has been published in journals such as The Journal of Applied Psychology and Management International.

K.M. Thiagarajan's Athenaeum presentation is sponsored by the Kravis Leadership Institute, CMC's Practicum Program, and the Marian Miner Cook Athenaeum.