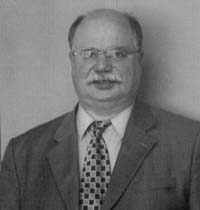 Russian Political Culture: Changes and Continuity
SERGEI CHUGROV
THURSDAY, APRIL 11, 2002 LUNCH
Why has Russia's path to democracy been so troubled over the past decade? What role does Russia's political culture play? Is there something specific to the Russian culture that confounds the already difficult process of democratization? If so, how fixed is a nation's political culture and how much time must pass for real change? Leading Russian political scientist Sergei Chugrov will answer these and other questions in his address on Russia's political culture. In his talk Dr. Chugrov will discuss how Russia's current process of Westernization has been reconciled with other Slavic traditions in the country's transition to a new post-communist political order.

Dr. Chugrov comes to Claremont from Moscow in order to share his recent research on political change in Russia. Dr. Chugrov is a leading scholar in the Russian Academy of Sciences and is currently a Senior Researcher at the Center for Comparative Socio-Political Studies at the prestigious Russian political science institute, the Institute of World Economy and International Relations (IMEMO). He also is the Deputy EditorIn-Chief of The World Economy and International Relations Journal. He is the author of multiple articles and books on Russian politics, Russian foreign policy, and U.S.-Russian relations. Dr. Chugrov's visit to CMC is sponsored by the Keck Center for International and Strategic Studies.

Lunch is served at 11:45 a.m. The lecture begins at 12:15 p.m.