Athenaeum Location
Print Newsletter
December 31, 1969
Vol. 17, No. 11



April 15, 02

Vol. 17 , No. 11   
View Entire Issue (Vol. 17 , No. 11)
---
ATHENAEUM ETIQUETTE
The Athenaeum serves as a gathering place where ideas, inquiry, and fellowship bring students, faculty, staff, other scholars, and nationally prominent speakers together. Attendance at any event may be limited to persons associated with CMC, to people who signed up for the dinner, or to the maximum number of people allowed by fire regulations. On some occasions the speaker may address the group in another forum or the College may set up a video feed to handle an overflow crowd. All programs at the Athenaeum are filmed. Individuals attending should understand that their image might appear on the videotape. House rules and common courtesy prohibit disruptive actions inside the building during an Athenaeum-sponsored program. Time allowing, there will be a period set aside for questions. Students will have priority during this portion of the program. Guests are expected to dress appropriately in all dining rooms. Shorts, jeans, t-shirts are not acceptable at dinner; more casual attire is acceptable for lunch and tea. No bare feet at any time.
---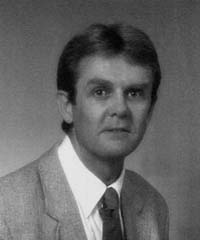 The Real Costs of an Economic Crisis: Evidence from Indonesia
DUNCAN THOMAS
Monday, April 15, 2002
The East Asian Crisis at the end of the last century hit Indonesia particularly hard. After 30 years of sustained economic growth, the collapse of the Indonesian rupiah in 1997/98 presaged a series of social, economic, and political upheavals that shocked the world. In 1998 economic output fell by around 15%-a magnitude that is comparable with the Great Depression in the United States. The effects of these upheavals reverberate throughout Indonesian society to this day.

In his Athenaeum lecture Duncan Thomas will provide an overview of the impact of the crisis on the well being of the Indonesian population. By examining changes in household expenditure patterns, changes in family incomes and work behaviors, as well as changes in health and education investments, the diversity of responses of individuals and families to the crisis becomes readily apparent. This evidence is used to identify some of the mechanisms that individuals and households have adopted to mitigate the deleterious impacts of the crises. Thomas and his colleagues based much of the discussion on data that were specially collected as part of the Indonesia Family Life survey.

Duncan Thomas is a professor in the department of economic at UCLA. His research interests include the economics of household decision-making; the well being of children; and investments in human capital including health and education. Duncan Thomas is the final speaker in the series sponsored by the Berger Institute of Work, Family, and Children.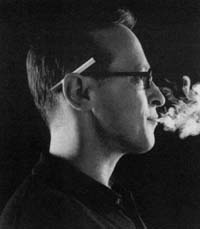 An Evening with David Sedaris
DAVID SEDARIS
Tuesday, April 16, 2002
Called the "funniest man alive" by Time Out New York, David Sedaris made his comic debut recounting his strange-but-true experiences of being a Macy's elf clad in green tights, reading his "SantaLand Diaries" on National Public Radio's Morning Edition.

Sedaris' sardonic humor and incisive social critique have since made him one of NPR's most popular and humorous commentators. At the end of each of his commentaries, Sedaris was identified as an apartment cleaner in New York City. But Sedaris isn't "just a working Joe who happens to put out these perfectly constructed pieces of prose," as Morning Edition's former producer Ira Glass puts it. The great skill with which Sedaris slices through euphemisms and political correctness proves that he is a master of satire. Everywhere he goes, David Sedaris delights his audience with his irreverent style and great humor. Consequently, his Athenaeum appearance is a must-see.

In addition to his commentaries on NPR, Sedaris is the author of the best-sellers Barrel Fever: Stories and Essays (1994), Naked (1997), and his recent best-seller Me Talk Petty One Day (2000). His other book, a collection of Christmas related stories, is titled Holidays on Ice (1997). David and his sister, Amy Sedaris, have also collaborated under the name The Talent Family to write several plays which have been produced at La Mama and at the Lincoln Center in New York City. These plays include Stump the Host (1993), Stitches (1994), One Woman Shoe (1995)- which received an Obie Award-and Incident at Cobbler's Knob (1997).

Sedaris taught writing at the Art Institute of Chicago for two years, and his essays appear regularly in The New Yorker. Additionally, his original radio pieces can often be heard on public radio's This American Life, distributed nationally by WBEZ in Chicago. He currently lives in Paris.

Please join us at the Athenaeum for this entertaining night of brilliant wit and wickedly funny stories. Dinner reservations are for CMC persons only. The talk is open to all without charge. Overflow seating will be accommodated in McKenna Auditorium.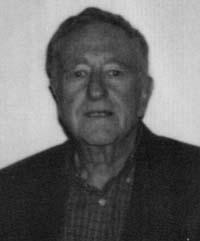 The U.S. and China: A Relationship Marred by Misperception
BURTON LEVIN
Wednesday, April 17, 2002 Lunch
The U.S.-China relationship has been marked by misperceptions, unfulfilled expectations and a high degree of emotionalism. This mix has produced dramatic swings in the way these nations have viewed and treated each other. Friendship has alternated with hostility, with resultant major and at times disastrous consequences for both peoples. China's increasing economic and political weight forecasts a more active and assertive Chinese role on the international scene. How China and the United States relate to each other under these changing circumstances will have a great bearing on the fate of both nations and on the global order.

Burton Levin served in Taiwan, Indonesia, Thailand (where he was Deputy Chief of Mission), and as Consul General in Hong Kong from 1981 to 1986. From May 1987 to September 1990 he served as U.S. Ambassador to Burma. He retired from the Foreign Service in October, 1990 to head the newly opened Hong Kong Office of the Asia Society. In August 1995 Ambassador Levin retired from the Asia Society to take up a teaching position at Carleton College as the Sit Investment Visiting Professor of Asian Affairs.

Ambassador Levin graduated from Brooklyn College with a B.A. in history in 1952 and earned his Masters degree in International Affairs from Columbia University in 1954. He did graduate work in Chinese Affairs at Harvard during 1964-65, and was a Visiting Fellow at the Hoover Institute, Stanford University during 1973-74 and a Visiting Scholar at Harvard University during 1986-87. In June 1993 he was awarded an honorary Doctor of Law degree by Carleton College in Minnesota. He is teaching a class at CMC this semester as Freeman Foundation Visiting Professor in Asian Affairs. His lecture is sponsored by the Keck Center for International and Strategic Studies. Lunch is served at 11:45 am. The lecture begins at 12:15 pm.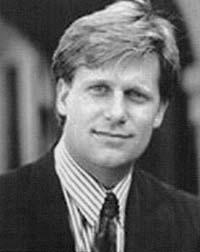 Russia's Troubled Transition
MICHAEL McFAUL
Wednesday, April 17, 2002
Very few people have a better understanding of Russia's political development than Michael McFaul. Indeed his research has a far reach. Influential in the Washington D.C. policy community, published in the American academic literature, and a frequent commentator in both the U.S. and Russian mass media, McFaul is Professor and Hoover Institute Fellow at Stanford University.

McFaul is author or coauthor of Post-Communist Politics: Democratic Prospects in Russia and Eastern Europe (1993), as well as The Troubled Birth of Russian Democracy: Political Parties, Programs and Profiles (1993), and two monographs on recent Russian elections. His most recent book, published last year by Cornell University Press, is Russia's Unfinished Revolution: Political Change from Gorbachev to Putin (2001). This most recent work forms the basis for his Athenaeum talk.

He regularly publishes articles in scholarly publications and in newspapers such as The New York Times and The Moscow Times. A regular commentator on BBC, CNN, NPR and the U.S. television networks, McFaul even coproduced and appeared in his own television program on the Russian Television Network, RTR, while in Russia at the Carnegie Center in Moscow.

Born and raised in Montana, he received his B.A. and M.A. at Stanford University studying international relations and Slavic languages and studies. He attended Oxford on a Rhodes Scholarship and received his Ph.D. there in 1991. He is currently on the faculty at Stanford University.

McFaul will join us at the Athenaeum to reflect on Russia's troubled political development.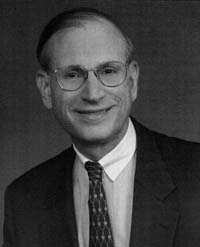 Imperfect Justice: The Unfinished Business of World War II
STUART EIZENSTAT
Thursday, April 18, 2002
What can be done to help Holocaust victims and their families? Stuart Eizenstat, a potent U.S. government advocate for payment of Holocaust claims, joins the Athenaeum to reflect on his work negotiating agreements on compensation for slave and forced labor and victims' assets. Eizenstat believes Western Civilization must deal with what he terms the "unfinished business of the twentieth century." First active on Holocaust claims issues in 1995 while U.S. Ambassador to the European Union, Eizenstat commanded great victories for victims of the Holocaust during his various tenures in the Clinton Administration.

As Clinton's leading expert on Holocaust-era issues, Eizenstat successfully negotiated major agreements with the Swiss, Germans, Austrians, and French. Clinton appointed him as Special Envoy for Property Claims in Central and Eastern Europe and benefited from his service (with CMC's Jonathan Petropoulos) on the Presidential Commission on Holocaust Assets in the United States. Eizenstat currently is on the U. S. Holocaust Memorial Council.

A leader in Jewish America, Eizenstat is famous also for his service as Deputy Secretary of the Treasury and in other departments in the Clinton Administration. The State Department's senior economic official, he was Under Secretary for Economic, Business, and Agricultural Affairs. He joined the Department of Commerce as the Under Secretary for International Trade. Secretary of Treasury Lawrence Summers and Secretaries of State Warren Christopher and Madeleine Albright all awarded Eizenstat their departments' highest awards.

Eizenstat earlier was active as President Carter `s chief domestic policy advisor and Executive Director of his domestic policy staff. But it is in his capacity as an expert on Holocaust-era issues that he joins us at the Athenaeum.

Eizenstat's evening Athenaeum address is part of a symposium on the Future of Holocaust Education and Post-Holocaust justice, to take place at Mary Pickford Auditorium on Thursday, April 18 from 2 to 4 p.m. Professors Jonathan Petropoulos and John Roth will announce the intention to create at CMC a Center for the Study of the Holocaust, Genocide, and Human Rights and will review the history and mission of Holocaust studies at CMC.

The symposium will continue with a panel discussion on broader themes of Holocaust education and Post-Holocaust justice. Joining Eizenstat on the panel will be Michael Berenbaum (former director of research at the U.S. Holocaust Memorial Museum and professor at the University of Judaism, Sara Bloomfield (Executive Director of the U.S. Holocaust Memorial Museum, Marilyn Harran (of Chapman University's Rodgers Center for Holocaust Education), Richard Hovannisian (authority on the Armenian genocide and Professor of History at UCLA, and Elazar Barkan (Associate Professor of History at CGU).

Eizenstat's evening lecture at the Athenaeum will look more specifically at the issue of "the unfinished business" yet at hand.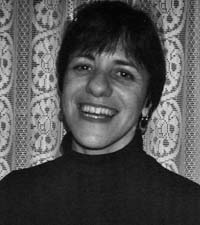 Transformation of Cuban Art Since the Revolution: Creative Explosion vs. Censorship
ESTHER MARIA HERNANDEZ AROCHA
Monday, April 22, 2002
With the new trends in globalization in a post-communist world how is Cuba's fabled art education faring? Besides conducting a national literacy campaign in the early years, the Cuban Revolution also made it a point to make art accessible to all. Cuban art education became known internationally after the creation of several schools and projects for the arts: the national art schools of Cubanacan; the regional schools of art that gave opportunities to people from rural areas to get an art education; the School of Cinematography; conservatories, workshops, and the University for the Arts.

Esther Maria Hernandez Arocha, an assistant professor at the Instituto Superior de Arte de la Habana (Havana University for the Arts), who now resides in Los Angeles, explores the unique situation of one of the revolution's most cherished accomplishments: art education for all.

Professor Hernandez Arocha has a strong foundation and expertise in the field of Cuban art, especially Cuban theater. In addition to teaching for over ten years at Havana University for the Arts, Professor Hernandez Arocha has been invited to lecture at the Academia Teatral in Milano, Italy; the University of Anahuac in Mexico City; and the University of Chihuahua, Mexico. She has also served as a jury member in several theater and video festivals in Mexico City, Havana, and Milano. Her seminal investigative work "On Young Cuban Dramaturgy" won the Prize for Best Scientific Investigation Work in Cuba (1997).

Hernandez Arocha is an active member of many theater-related activities in the United States. She played a fundamental role in the Festival Internacional de Teatro Hispanomericano in Miami and New York (2000). She is a member of the Board of Advisors for FITLA Latino International Theater Festival of Los Angeles that will take place in Los Angeles from November 1 to November 10.

Ms. Arocha's Athenaeum lecture is sponsored by the department of modern languages at Claremont McKenna College.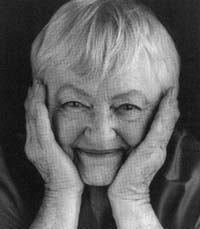 Readings and Reflections
PAT CARROLL
Tuesday, April 23, 2002
An actress for 54 years, Pat Carroll continues to make a splash. It is our good fortune that she is willing to take a break from gracing television, stage, and cinema screens to visit the Athenaeum.

Carroll made her debut in a 1947 production of A Goose for the Gander, starring Gloria Swanson. After playing more than 200 roles, she first performed on Broadway in 1995 in the musical revue, Catch a Star, for which she received a Tony nomination.

In television, she earned an Emmy for her work on "Caesar's Hour." For ten years Carroll played one of the wicked stepsisters in Rogers and Hammerstein's CBS production of Cinderella. She was a series regular on shows such as Busting Loose, The Danny Thomas Show, and She's the Sheriff. A frequent guest star on many shows, she was also known as the "dowager queen" of talk and game shows.

Her first one-woman show- Gertrude Stein, Gertrude Stein, Gertrude Stein (1979)-ran for 18 months in New York and toured for four years. She won a Grammy for the Caedman recording, the Outer Critics Circle Award for Best Production, and a Drama Desk Award for Best Actress. She began a career in classical theater in 1986 with roles in Shakespeare Theater productions in Washington, DC. For this she earned three Helen Hayes awards.

Current students may best recognize her portrayal of the wicked Ursula in Disney's The Little Mermaid (1989). But Carroll continues to perform in many other areas. She more recently performed on Broadway in George Kelly's The Show-Off (1992), in the New York Gilbert and Sullivan Players production of H.M.S. Pinafore (1996), and in Sophocles' Electra (1998). On television, she performed in a miniseries for American Movie Classics called "The Royale" (1997), which earned a nomination for a Daytime Emmy Award. Her latest film, Songcatcher (2201), is now on video.

Pat Carroll's appearance is a highlight in the Athenaeum's week-long focus on performance art.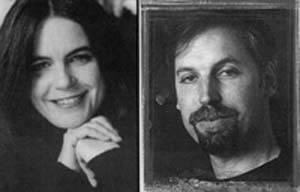 Poetry and Jazz at the Athenaeum
CATHERINE BOWMAN, poet
JOHN LINDBERG, bass
Wednesday, April 24, 2002
Catherine Bowman, a professor of creative writing in the Indiana University Graduate Creative Writing Program, is the author of the poetry collections Rock Farm (1996) and 1-800-HOT-RIBS (1993). Her poems have appeared in the 1997, 1995, 1994, and 1989 editions of Best American Poetry as well as many other literary magazines and journals, including The Paris Review, TriQuarterly, the Los Angeles Times, Ploughshares, Crazyhorse, Sycamore Review, Nerve, and Luna. Her work has also been published in several anthologies including An Exhalation of Forms (2002), The Extraordinary Tide: New Poetry by American Women (2001), Inking Through the Soul: Writers on Writing (2001), Aloud: Voices From the Nuyorican Café (1994), and Real Thing: Pop Culture Poems (1994).

For her writing, she was awarded the 1994 Kate Tufts Poetry Award, the Peregrine Smith Poetry Prize, the Kate Frost Discovery Award for Poetry, the Dobie Paisano Fellowship, a New York Foundation for the Arts Fellowship in Poetry, and two Yaddo Fellowships.

In addition, Bowman reports on poetry for National Public Radio's "All Things Considered" and is the editor of Word of Mouth, a collection of conversations with poets she has reviewed and featured on her NPR show.

However, in her Athenaeum appearance, Bowman will be highlighting a different aspect of her work. Besides speaking about and writing poetry, she also collaborates with avant-garde jazz composer and bassist John Lindberg. Together, they have performed and taught poetry and jazz workshops at a variety of venues in both North America and Europe, and have a forthcoming CD, recorded by the Pauline Oliveros Foundation's Deep Listening Space.

Bassist/composer Lindberg embarked on his professional career in 1975 at the age of sixteen. After having toured America working as a bassist in a variety of musical genres, he arrived in New York in 1977 and immersed himself in the world of jazz and improvised music, while pursuing private bass studies with David Izenzon and Dave Holland.

In the same year he cofounded the String Trio of New York, a performance ensemble that has produced fourteen recordings and presented hundreds of concerts worldwide and which is now celebrating its 20th anniversary season.

Two years later, he formed his first ensemble dedicated to the performance of his compositions. In all there are eighty original pieces that have been recorded to date. His ensembles and duo collaborations have performed throughout Europe, South America and North America.

John Lindberg is active composing, performing, and recording with his ensemble and with the String Trio of New York. He has also been actively involved in giving workshops and lecture/ demonstrations on composition, improvisation, and bass performance. His courses Words and Sounds (connecting literature and music) and Movement and Improvised Music (connecting dance and music) have been widely taught in university settings.

He has received fellowships from the New York Foundation for the Arts, the Arts International Collaborative Works, and the National Endowment for the Arts.

Please join us at the Athenaeum for a wonderful evening of jazz and poetry with Catherine Bowman and John Lindberg.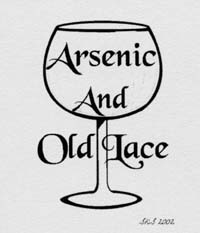 Under the Lights Presents
Dinner Theater
Arsenic and Old Lace by Joseph Kesselring
JUSTIN SHIROFF '02, director
Thursday, April 25, 2002
Friday. April 26, 2002
Saturday, April 27, 2002
Under the Lights, CMC's longest running student theater group, is proud to continue the tradition of highly entertaining theater and fantastic food with this spring's Dinner Theater performance of Joseph Kesselring's "Arsenic and Old Lace" (1952). This dark comedy has historic meaning for Under the Lights. Not only is it one of the most successful Broadway shows of all time, it was also, in 1989, the first play produced by Under the Lights in the Athenaeum.

In a quiet neighborhood in Brooklyn, the Brewster family has a long-standing tradition of being pillars in the community. The Brewster sisters are known for their charity, but what isn't known is the nature of that charity-the gentle murder of lonely old men. Nephews Mortimer, a neurotic theater critic; Teddy, who thinks he's Teddy Roosevelt; and Jonathan, a psychopath on the run; only complicate matters by bringing their own eccentricities into the mix. Throw in the NYPD, a sanitarium, and a very loud bugle and you have a raucous comedy sure to bring down the house!

The cast: Erin Bennett '05, Mike Baehr '05, Erin Evans '05, David Mistysyn '05, Amy Nelson '05, Suzannah Ferraioli '04, John Reilly '04, Andy Tharp '04, Ahmar Iqbal '04, Tom Meyer '03, Stephanie Hoffman '02, Geoffrey Pelton '02, and Misty Thomas '02.

The play lasts approximately two hours, and contains some adult humor. Dinner Theater is made possible by Under the Lights, the MMC Athenaeum, ASCMC, the letter w, and the number 6.

Clarernont Colleges students, faculty, and staff' . . . . .NO CHARGE
Community guests..........................................$17.00 per person

Seating will be festival style and is limited. Sign up as soon as possible, circling your first, second, and third choice of date. You will be contacted if your first choice reservation date is unavailable.
PLEASE NOTE
The lunch discussion with

YOSSI BEILIN and YASSER ABED RABBO

scheduled for Wednesday, April 10, 2002 has been cancelled. This program will be rescheduled during fall semester.
ATHENAEUM ETIQUETTE
The Athenaeum serves as a gathering place where ideas, inquiry, and fellowship bring students, faculty, staff, other scholars, and nationally prominent speakers together. Attendance at any event may be limited to persons associated with CMC, to people who signed up for the dinner, or to the maximum number of people allowed by fire regulations. On some occasions the speaker may address the group in another forum or the College may set up a video feed to handle an overflow crowd. All programs at the Athenaeum are filmed. Individuals attending should understand that their image might appear on the videotape. House rules and common courtesy prohibit disruptive actions inside the building during an Athenaeum-sponsored program. Time allowing, there will be a period set aside for questions. Students will have priority during this portion of the program. Guests are expected to dress appropriately in all dining rooms. Shorts, jeans, t-shirts are not acceptable at dinner; more casual attire is acceptable for lunch and tea. No bare feet at any time.
Economic Causes and Consequences of September 11th
J. BRADFORD DELONG
TUESDAY, APRIL 30, 2002
What light, if any, can the professional tools of an economist shed on the causes and consequences of the terror-destruction of the World Trade Center on September 11, 2001? We can trace the consequences- the short recession, falling rents on tall office tours, fluctuating oil prices and their impact on world political economy. The economic aspects of the causes are much more shadowy, but they are real as well: there are striking parallels between the Prostestant Reformation, the rise of European Fascism nearly a century ago, and the politico-economic-religious stew out of which September 11 erupted.

J. Bradford DeLong is a Professor of Economics at the University of California at Berkeley. He received his B.A., M.A., and PhD in economics from Harvard University. He previously taught at Boston University, the European University Institute, Florence, and Harvard University. He is currently the Co-Editor of the Journal of Economic Perspectives and is a Research Associate at the prestigious National Bureau of Economic Research (NBER). He is also a Visiting Scholar at the Federal Reserve in San Francisco. Previously he served as Deputy Assistant Secretary of the United States Treasury for Economic Policy during the Clinton Administration.

His research interests span 20th century American economic history to the "New Economy." Professor DeLong has published in leading academic journals including the American Economic Review, Quarterly Journal of Economics, and the Journal of Finance. He currently writes a monthly column for Fortune.

Join Professor DeLong on April 30th, at CMC's Athenaeum, as he discusses the economic causes and consequences of September 11.