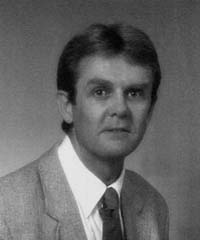 The Real Costs of an Economic Crisis: Evidence from Indonesia
DUNCAN THOMAS
Monday, April 15, 2002
The East Asian Crisis at the end of the last century hit Indonesia particularly hard. After 30 years of sustained economic growth, the collapse of the Indonesian rupiah in 1997/98 presaged a series of social, economic, and political upheavals that shocked the world. In 1998 economic output fell by around 15%-a magnitude that is comparable with the Great Depression in the United States. The effects of these upheavals reverberate throughout Indonesian society to this day.

In his Athenaeum lecture Duncan Thomas will provide an overview of the impact of the crisis on the well being of the Indonesian population. By examining changes in household expenditure patterns, changes in family incomes and work behaviors, as well as changes in health and education investments, the diversity of responses of individuals and families to the crisis becomes readily apparent. This evidence is used to identify some of the mechanisms that individuals and households have adopted to mitigate the deleterious impacts of the crises. Thomas and his colleagues based much of the discussion on data that were specially collected as part of the Indonesia Family Life survey.

Duncan Thomas is a professor in the department of economic at UCLA. His research interests include the economics of household decision-making; the well being of children; and investments in human capital including health and education. Duncan Thomas is the final speaker in the series sponsored by the Berger Institute of Work, Family, and Children.