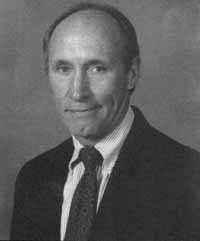 Episodes in a Career: A Diplomat's Perspective on Asia
DAVID LAMBERTSON
WEDNESDAY, SEPTEMBER 25, 2002
David Lambertson's 32-year Foreign Service experience focused primarily on East Asia. He describes three episodes in that career-one from Vietnam during the war, another relating to Korea (and California) in the early 80s, and a third involving Singapore. While none of them will be found in history books, they were important in shaping Lambenson's perspective on the region, and each sheds some light on the nature of American interaction with East Asia. In particular, they underscore the unique position, which the United States occupies in its relations with that region, and indeed the world, as the dominant partner in virtually all our dealings with other countries-a reality that obliges us to make extra efforts to understand what our East Asian friends are thinking.

David Lambertson was the United States Ambassador to Thailand from 1991 to 1995. His Foreign Service career also included assignments in Vietnam, Indonesia, France, Japan, England, Australia and Korea. In Washington, Lambertson was Deputy Director of the Office of Japanese Affairs, Director of the Office of Korean Affairs, and Deputy Assistant Secretary of State with responsibility for Southeast Asia. He was Diplomat-in-Residence at the University of Kansas (KU) in 1990-91, and following his retirement from the Foreign Service returned there in 1996 as its Director of International Development for three years. More recently he has been an adjunct professor at KU, and a part-time representative in North Korea of the Korean Peninsula Energy Development Organization (KEDO), which is building two nuclear power plants there under the terms of the 1994 agreement between Washington and Pyongyang. Lambertson is a native of Kansas and a graduate of the University of Redlands.

David Lambertson is currently the Freeman Foundation Visiting Professor of Asian Affairs at Claremont McKenna College. Lambertson's lecture is sponsored by the Keck Center for International and Strategic Studies.