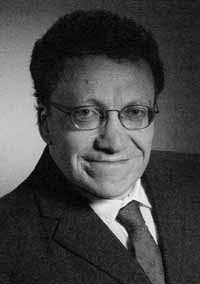 No Second Troy: Love and Politics in the Poetry of W. B. Yeats
JOHN FARRELL
MONDAY, SEPTEMBER 9, 2002
Three elements are necessary for the production of love poetry of a high order: 1) a sufficiently talented and enflamed poet; 2) a sufficiently diversionary object of love; and 3) a sufficiently significant framework of complications. In the case to be discussed by John Farrell in his lecture to the class of 2006, the poet is William Butler Yeats, an Anglo-Irishman whom T. S. Eliot described as not only "the greatest poet writing in English" in the twentieth century but "perhaps the greatest writing in any language"; the love object is Maud Gonne, a radical Irish beauty who inspired and resisted the poet for three decades; and the framework is Irish revolutionary politics, which Yeats interpreted in a mythological and historical context going back to the Trojan War. This favorable combination of elements produced a body of poems about love (and politics) unmatched in English since the Renaissance. John Farrell will read and comment upon a number of them, especially the twelve-line lyric "No Second Troy."

John Farrell, a literary critic, historical psychologist, and intellectual historian, is an associate professor of literature at Claremont McKenna College, where he has taught since 1990. Professor Farrell earned degrees from Brown (AB, 1979) and Harvard (PhD, 1988). He is the author of Freud's Paranoid Quest: Psychoanalysis and Modern Suspicion (NYUP, 1996) and is presently completing a broader study of paranoia and suspicion in modern culture.

Anyone wishing to attend the lecture should arrive at 6:45 p.m.