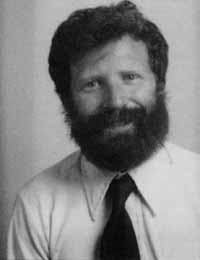 The Myths about the S&L Debacle and the Ongoing Financial Scandals
WILLIAM BLACK
TUESDAY, SEPTEMBER 17, 2002
While it may be true that those who fail to learn from the mistakes of the past are condemned to repeat them, William Black makes a case that those who learn the wrong lessons from the past may be condemned to greatly exceed past mistakes. As Mark Twain warned, it's not the things you don't know that cause disaster, it's the things you do know, "but ain't true."

William Black challenges conventional economic wisdom about the causes of the ongoing financial scandals, arguing that our "reforms" have dug ourselves into a very deep hole and we should stop digging.

Black is called a "hero of the public service" in Norma Riccucci's book Unsung Heroes (Georgetown University Press, 1995). Representative Henry Gonzalez (D-Texas) called him a hero "for courage and tremendous expertise and efficiency, and the integrity of conduct" in his uncompromising investigation into the corruption inherent to the savings and loan debacle of the 1980s, the country's worst financial scandal. By exposing abuse and fraud among S&L officials as well as members of Congress, his investigations ultimately lead to the resignation of Speaker of the House Jim Wright (D-Texas) in 1989 and a jail sentence and fine (1992) for Charles Keating, president of Lincoln Savings & Loan, Irvine, California. Black was also called before the U.S. Senate's Select Committee on Ethics to testify against the five senators (The Keating Five) who exerted pressure on him and others on behalf of Charles Keating.

Black holds a PhD in criminology, law, and society from the University of California at Irvine and a JD from the University of Michigan Law School. His research and writing deal with criminal justice policy issues such as white-collar crime, financial institutions, savings and loan industry reform, public corruption and public finance. Black is assistant professor, LBJ School of Public Affairs, University of Texas at Austin, and visiting scholar at the Markkula Center for Applied Ethics, Santa Clara University.
William Black's visit to Claremont is sponsored by the Kravis Leadership Institute and the Marian Miner Cook Athenaeum.