Athenaeum Location
Print Newsletter
September 30, 2002
Vol. 18, No. 02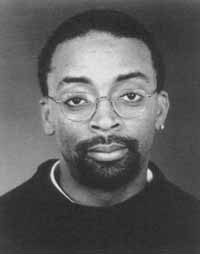 An Evening with Spike Lee
SPIKE LEE
MONDAY, SEPTEMBER 30, 2002 7:00 p.m. BRIDGES AUDITORIUM
Producer, director, writer, and actor Spike Lee has established himself as one of Hollywood's most influential filmmakers. His work is technically original, politically inspired, and often controversial. Throughout his career he has sought to "demystify" filmmaking.

Lee's 1986 debut film, She's Gotta Have It, earned him the Prix de Jeunesse Award at the Cannes Film Festival and placed his work at the forefront of the Black Wave in American cinema. It was followed by School Daze (1988) and Do the Right Thing (1989), which explored urban racial tensions and won an Academy Award nomination for Best Original Screenplay and Best Film and Director Awards from the L.A. Film Critics Association. The critically acclaimed Jungle Fever (1991), Malcolm X (1992), and Crooklyn (1994) followed. His recent projects include the Academy Award-nominated documentary 4 Little Girls (1997), about the 1963 bombing of a Baptist Church in Birmingham; the film Get on the Bus (1996), about the Million Man March on Washington, D.C.; and He Got Game (1998), starring Denzel Washington. Lee has also extended his directorial efforts to music videos for artists such as Miles Davis, Public Enemy, and Tracy Chapman. His television commercial work includes the Nike Air Jordan ads and he has produced several short films for HBO, many on sports figures. His piece on Albert Belle for HBO/Real Sports received an Emmy Award.

Lee was raised in Brooklyn, where he continues to reside. He graduated from Morehouse College in Atlanta and received an M.F.A. in film production from New York University. He has founded 40 Acres and a Mule Filmworks (a production office), 40 Acres and a Mule Musicworks (a record company), and Spike's Joint (a retail company).

In order to accommodate as many people as possible from The Claremont Colleges and the Claremont community, Spike Lee's talk will be held at Bridges Auditorium, 450 North College Way. His talk begins at 7:00 p.m. and admission is free. Priority seating will be reserved for CMC persons with ID. There will be no dinner prior to Mr. Lee's talk.

The Athenaeum will be screening various films directed by Spike Lee during afternoon tea the week of September 23.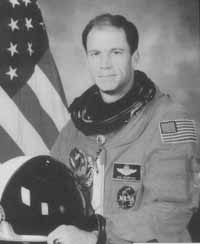 Human Spaceflight: Perspectives of a Space Shuttle Commander
RICHARD SEARFOSS
TUESDAY, OCTOBER 1, 2002
As an astronaut and Space Shuttle commander, Colonel Rick Searfoss is a man who has actually done what most people only dream of doing. During his career he has logged nearly 1000 hours in space. For his first mission in 1993 he piloted the Space Shuttle Columbia. In 1996 he was the pilot of the Space Shuttle Atlantis for the third American docking mission with the Russian Space station, Mir. The culmination of his career was his commandership of the STS-90 Neurolab flight, a mission dedicated to the study of brain and nerve function in zero gravity and the most complex space research mission ever flown.

Prior to becoming an astronaut, Colonel Searfoss was a test pilot in the United States Air Force. Searfoss was the number one graduate in his United States Air Force Academy and Air Force Squadron Officer School classes and earned a graduate degree from the California Institute of Technology, where he attended on a National Science Foundation fellowship. He was selected for Outstanding Young Men of America and is a distinguished graduate of the U.S. Air Force Fighter Weapons (Topgun) School and Naval Test Pilot School. His numerous other awards include USAF F-111 Instructor Pilot of the Year, Distinguished Flying Cross, Legion of Merit, and NASA Outstanding Leadership Medal. Colonel Searfoss's career and life experiences are a fine example of what academic excellence and strong leadership skills make possible. His Athenaeum talk will include spectacular slides from his travels in space. This program is the first in a series of lectures planned to celebrate 30 years of research by CMC's Aerospace Laboratory, directed by Harvey Wichman, professor of psychology emeritus.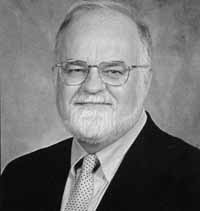 Can Aging Boomers Cope with Market and Healthcare Busts?
JOHN ROTHER
WEDNESDAY, OCTOBER 2, 2002
John Rother is Director of Policy and Strategy for AARP (American Association of Retired Persons), the 38-million-member organization described by Fortune magazine as "the most powerful lobbying group in Washington, D.C." With local chapters throughout the nation, AARP has a decisive voice in shaping research, legislation, law, and public policy on issues such as social security, Medicare, pensions and retirement, and age discrimination. Of increasing concern to AARP and the entire nation is how to provide for the imminent retirement and future healthcare of 76 million aging Baby Boomers-many of whom are financially sandwiched between paying for their children's college tuition while simultaneously caring for older parents. Will today's college students and their younger siblings be willing to pay for Baby Boomers' Medicare and Social Security benefits? And given recent stock market losses, to what extent will Baby Boomers be able to fund their own, not-too-distant "golden years"?

John Rother is responsible for formulating AARP's overall strategic direction on federal, state, and international initiatives. An honors graduate of Oberlin College and the University of Pennsylvania Law School, Rother testifies before Congress and presents conference papers on managed care, long-term care, pensions, the managed-care revolution, and the economic challenges facing the Baby Boom generation-the latter topic a special focus of a year-long sabbatical in 1996. Cited regularly in the major news media, Rother also serves on several boards and commissions including the American Board of Internal Medicine Foundation, Generations United, Health Care Quality Forum, Civic Ventures, and Citizens for Long Term Care.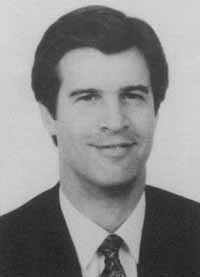 Contrasting Leadership Styles and Outcomes in China and Japan
WILLIAM OVERHOLT
THURSDAY, OCTOBER 3, 2002
China has prospered in recent years although it has been undertaking the extraordinarily difficult transition to a market economy. Why has Japan floundered over the same period despite tremendous initial advantages? Can this be traced to the differences in leadership and leadership styles between the two countries?

The Kravis Leadership Institute has asked William H. Overholt to discuss the role of leadership, economics, and the impact of strategic governmental policies in Japan and China, based on his broad experience working and traveling in Asia and serving as advisor to major Asian political figures. Overholt holds the Center for Asia Pacific Policy Chair at the RAND Corporation in Santa Monica, California. Educated at Harvard and Yale, he has had a distinguished career assessing political risk and financial strategy throughout Asia and other world regions.

His previous positions include Director of Research Services at the Hudson Institute, Manager of the Country Risk Team at Bankers Trust in New York, and later Regional Strategist and Head of Research for Bankers Trust based in Hong Kong. He has also served as Managing Director and Head of Research for Bank Boston in Singapore; as Asia Strategist and Executive Director of Nomura International; and prior to joining RAND was a Fellow at the Center for Business and Government at the John F. Kennedy School of Government at Harvard University. Dr. Overholt has written extensively on political and economic risk assessment and has lent his expert testimony to congressional committees. His books include The Rise of China: How Economic Reform is Creating a New Superpower (1994), Strategic Planning and Forecasting: Political Risk and Economic Opportunity (1983), The Future of Brazil (1978), and Asia's Nuclear Future (1983).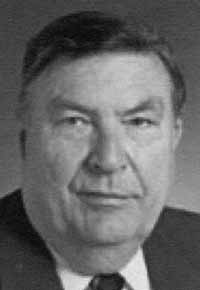 The Scientist as Public Intellectual
HERBERT YORK
MONDAY, OCTOBER 7, 2002
Herbert York is the embodiment of the scientist as public intellectual. When he received the Fermi Medal in 2000, York joined the company of John von Neumann, J. Robert Oppenheimer, and Eugene Wigner, scientists whose thought has powerfully influenced the course not only of policy but also of history. For more than four decades York has been at the forefront of efforts to design and deploy a secure and stable nuclear deterrent program and to create and promote arms control. He has both built and maintained nuclear weapons and contributed to the winding down of the tensions of nuclear threat. York has been committed to the view that science and policymaking should be above partisan politics and has advised both Democratic and Republican administrations.

Dr. York became involved with nuclear weapons in 1943 when he joined Ernest Lawrence's Radiation Laboratory at Berkeley. After completing his dissertation, he began his career as an experimental physicist by codiscovering the neutral pi-meson. Soon, he gave up high-energy physics to lead the California Radiation Laboratory team that was engaged in developing thermonuclear weapons and became the first director of the Lawrence Livermore Laboratory. President Eisenhower appointed York as one of his science advisors during the tense post-Sputnik period, and he soon became the first Director of Defense Research and Engineering at the Defense Department. Later, York served as Ambassador to the Comprehensive Test Ban Talks from 1979-81 and as a member of the delegation to the Anti-Satellite Talks in 1978 and 1979.

A lifelong educator, York became the first Chancellor of the University of San Diego, and he directed the Institute of Global Conflict and Cooperation there. He is one of the authors of some of the most widely influential books on the history, science, and politics of nuclear weapons development and arms control, including: The Advisors: Oppenheimer; Teller and the Superbomb (1989); Making Weapons, Talking Peace: A Physicists Journey from Hiroshima to Geneva (1987); A Shield in Space? Technology, Politics and the Strategic Defense Initiative (1989); and Arms and the Physicist (1995). This is the second talk sponsored by the Gould Center for Humanistic Studies in conjunction with Professor Robert Faggen's seminar Public Intellectuals in American Life.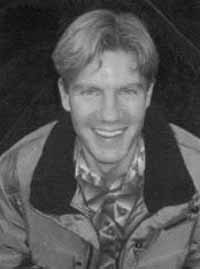 The Skeptical Environmentalist
BJORN LOMBORG
TUESDAY, OCTOBER 8, 2002
In his most recent book, The Skeptical Environmentalist: Measuring the Real State of the World (2001), Bjorn Lomborg argues that overall, the environment is not in as bad shape as environmentalists perceive. In fact, the air in the developed world is cleaner, fewer people around the world are starving, we are not losing forests as quickly as once thought, and on the whole western civilization is environmentally sustainable. In addition, he believes that the Kyoto Protocol is bad environmental policy as it stands, and although global climate will have a long-term impact, this will not be devastating for humanity. All of these ideas, and more, are backed by statistical studies of official data and scientific reports from internationally recognized organizations.

Because of these views, Lomborg has gained much notoriety in environmental circles, where scientists feel that he misrepresents the data from their fields of study and only uses data that supports his claims. This is ironic, as one of Lomborg's main objectives is to emphasize that environmental organizations make selective and misleading use of scientific data in order to form environmental policy decisions. Currently, Bjorn Lomborg is on leave from the University of Aarhus, where he is a professor in the department of political studies, to act as director of Denmark's National Environmental Assessment Institute. In November 2001 he was named Global Leader for Tomorrow by the World Economic Forum and in June 2002 one of the 50 Stars of Europe by Business Week. Most recently, Lomborg was involved with negotiations at the World Summit on Sustainable Development in Johanneshurg, South Africa. Lomborg's lecture is the first talk in the series The Environment in Crisis, sponsored by a grant from the Andrew W. Mellon Foundation and the Roberts Environmental Center.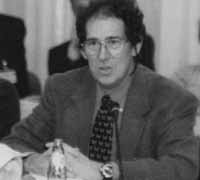 Global Warming: Neglecting the Complexities
STEPHEN SCHNEIDER
WEDNESDAY, OCTOBER 9, 2002
Each year, more and more carbon dioxide, methane, and other greenhouse gases are emitted into the atmosphere through the burning of fossil fuels, industrial processes, land use practices, and deforestation. The long-range effects are unknown, but already the earth has seen an increase in average global temperature, rising sea levels, and melting glaciers in the arctic. Climate scientists predict an increase in extreme weather events and changing global climate, although exactly how this will play out is uncertain. Global climate models are utilized to make such predictions, and attempts are made to minimize uncertainties. In addition, the world is attempting to come to terms with climate change through implementation of the Kyoto Protocol. Although many signatories have already ratified the treaty, the United States elected to not participate and has set its own climate-change agenda. The United States currently contributes 25% of the global greenhouse-gas emissions. What will the earth look like in 200 years and how will we cope with the unknown impacts of climate change? Stephen Schneider's interdisciplinary research focuses on atmospheric science and global climate, especially linking biological systems to global climate change. One of his main research goals is to limit uncertainties within global climate models. Before his current appointment at Stanford University in the department of biological sciences, he spent many years as a staff scientist at the National Center for Atmospheric Research in Boulder, Colorado. Schneider is the editor of the journal Climate Change, has authored and edited numerous books (most recently Climate Change Policy: A Survey (2002)), and is the lead author of several Intergovernmental Panel on Climate Change (IPCC) chapters and the IPCC guidance paper on uncertainties. In addition, Schneider has served as a consultant to federal agencies and/or the White House staff for the Nixon, Carter, Reagan, Bush, and Clinton Administrations. His honors include the Macarthur Fellowship in 1992 and election to the National Academy of Sciences earlier this year. Schneider's lecture is the second talk in the series The Environment in Crisis, sponsored by a grant from the Andrew W. Mellon Foundation and the Roberts Environmental Center.
WordsWorth Society Lunch
BRUCE McKENNA
THURSDAY, OCTOBER 10, 2002 12:00 NOON
CMC's Founding Trustee Donald McKenna delighted in coming to the Athenaeum and one of his favorite activities was attending the regular WordsWorth Society lunches. In honor of Donald McKenna's 95th birthday, the Athenaeum is bringing back the WordsWorth Society Lunch.

Please join special guest Bruce McKenna, Donald's grandson, in exploring the joy of a rich vocabulary. The only requirement is that you bring along an interesting word that you have researched: history, derivation, meaning, and usage. Come by for lunch and celebrate a true McKenna tradition!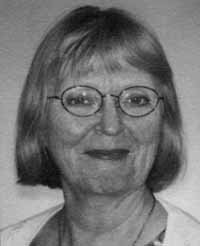 Welcome from the Director
BONNIE SNORTUM
FALL SEMESTER 2002
There are many good reasons to visit the Marian Miner Cook Athenaeum this fall -sometimes referred to as the "jewel" of The Claremont Colleges. Here you can meet friends and colleagues for afternoon tea. There are lectures, debates, concerts, poetry readings, etc., every Monday through Thursday evening. A gourmet meal prepared by Chef David Skinner and his staff precedes each program and provides you with the opportunity to meet a distinguished visitor, have dinner with your professor, or make new friends.

A copy of the Fortnightly newsletter will be placed in your mailbox every two weeks with articles describing these special programs. Reserving space for a meal is easy. You may sign up at www.claremontmckenna.edu/mmca, return the form printed in the Fortnightly, or fax your request to ext. 18579. If you choose not to attend the dinner, you are always welcome to show up at 6:45 p.m. for the program, no reservation needed.

Afternoon tea began Monday, September 16th and is open every weekday from 3:00 to 4:30 p.m. Pastry Chef Sid Vichaita is busily baking his famous cookies, cakes, and pastries for your enjoyment.

It is also a pleasure to introduce Megan Baesman and Sarah Ciaccia, selected by the Athenaeum Advisory Committee to serve as Student Fellows for the academic year 2002-2003. The Fellows play a major role in shaping the direction of the programming at the Athenaeum, having the opportunity to explore their own creative ideas as well as serving as liaison to CMC students.

The Athenaeum's mission is to enhance the intellectual life and add to the richness of your experience at CMC. Come enjoy the fun.
ATHENAEUM ETIQUETTE
The Athenaeum serves as a gathering place where ideas, inquiry, and fellowship bring students, faculty, staff, other scholars, and nationally prominent speakers together. Attendance at any event may be limited to persons associated with CMC, to the people who signed up for the dinner, or to the maximum number of people allowed by fire regulations. On some occasions the speaker may address the group in another forum or the College may set up a video feed to handle an overflow crowd. All programs at the Athenaeum are filmed. Individuals attending should understand that their image might appear on the videotape. House rules and common courtesy prohibit disruptive actions inside the building during an Athenaeum sponsored program. Time allowing, there will be a period set aside for questions. Students will have priority during this portion of the program. Guests are expected to dress appropriately in all dining rooms. Shorts, jeans, and t-shirts are not acceptable at dinner; more casual attire is acceptable for lunch and tea. No bare feet at any time.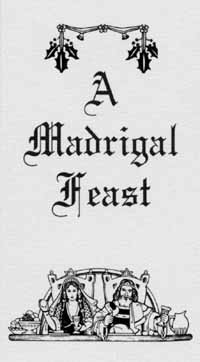 The Madrigal Feast
Special Notice to the CMC Communitry
The Madrigal dinner is back! The Twentieth Annual Madrigal Feast returns to the Athenaeum featuring the Concert Choir of The Claremont Colleges and the medieval cuisine of the Marian Miner Cook Athenaeum.

There are two dates still open: Thursday, December 5 and Tuesday, December 10. Due to the popularity of the Madrigal, you are encouraged to sign up as soon as possible. Seating is on a first-come basis. The CMC community-students, faculty, and staff-will get a preferential sign-up period through October 23. After that all other Claremont Colleges students may sign up.

Use the reservation coupon to sign up and be sure to include your payment and meal card number when turning in your reservation at the Athenaeum office- If you wish to sit with a group, please turn in a list of all names and meal card numbers with your payment. We have a limited number of tables that can seat 8 or 10 people.

CMC students with meal card $10.00 per person
CMC students without meal card $15.00 per person
CMC Faculty and staff (limit two tickets per person) $20.00 per person
Claremont Colleges students with meal card $15.00 per person
Claremont Colleges students without meal card $20.00 per person
Claremont Colleges faculty and staff (limit two tickets per person) $25.00 per person
Community persons $32.50 per person

Seating for each Madrigal Feast will begin at 6:00 p.m. with dinner beginning at 6:30 p.m. and concluding around 9:00 p.m. after the concert following each meal. All guests to the feast are expected to remain for the concert.

Where you sit at the Madrigal is entirely dependent upon when your paid reservation is received. Get a group of friends to sign up to sit together so that you may all have an unforgettable time at the Twentieth Annual Madrigal Feast at the Marian Miner Cook Athenaeum.
Enemies and Friends, the Nazis, Big Business, and Switzerland
HERBERT REGINBOGIN
TUESDAY, OCTOBER 8, 2002
On Tuesday, October 8 at 4:00 p.m. in the Marian Miner Cook Athenaeum, historian Herbert Reginbogin, author (with Walther Hofer) of Hitler, der Westen und die Schweiz ("Hitler, the Western Powers and Switzerland") (2001), will lead an informal seminar addressing the financial connections between warring and neutral countries from 1938 to 1945. Reginbogin, who has taken issue with Under Secretary of State Stuart Eizenstat's report that Switzerland's monetary policies and practices helped prolong World War II, will focus on:

"Economic Appeasement"

American Neutrality laws of the 1930's, and how they encouraged American companies and banks to work for both sides in furthering their own narrow self-interests.

How inconsistencies in American and British foreign policy allowed global investment strategies to flourish in the newly created Gross Wirtschaftsraum Deutschlands (New Economic Order of Europe) of 1940.

How current trends in globalization compare with those in force prior to World War II, and whether the similarities indicate a need to develop different policies to cope with issues of international trade and finance that might compromise our own national security.

Reginbogin's presentation will be the second in the Gould Center's series of "Afternoons at the Ath," which features visiting scholars and public figures making brief (20 minutes or so) presentations, followed by question-and-answer, conversation, and debate with faculty and students. All are welcome, students especially so.