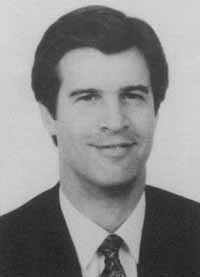 Contrasting Leadership Styles and Outcomes in China and Japan
WILLIAM OVERHOLT
THURSDAY, OCTOBER 3, 2002
China has prospered in recent years although it has been undertaking the extraordinarily difficult transition to a market economy. Why has Japan floundered over the same period despite tremendous initial advantages? Can this be traced to the differences in leadership and leadership styles between the two countries?

The Kravis Leadership Institute has asked William H. Overholt to discuss the role of leadership, economics, and the impact of strategic governmental policies in Japan and China, based on his broad experience working and traveling in Asia and serving as advisor to major Asian political figures. Overholt holds the Center for Asia Pacific Policy Chair at the RAND Corporation in Santa Monica, California. Educated at Harvard and Yale, he has had a distinguished career assessing political risk and financial strategy throughout Asia and other world regions.

His previous positions include Director of Research Services at the Hudson Institute, Manager of the Country Risk Team at Bankers Trust in New York, and later Regional Strategist and Head of Research for Bankers Trust based in Hong Kong. He has also served as Managing Director and Head of Research for Bank Boston in Singapore; as Asia Strategist and Executive Director of Nomura International; and prior to joining RAND was a Fellow at the Center for Business and Government at the John F. Kennedy School of Government at Harvard University. Dr. Overholt has written extensively on political and economic risk assessment and has lent his expert testimony to congressional committees. His books include The Rise of China: How Economic Reform is Creating a New Superpower (1994), Strategic Planning and Forecasting: Political Risk and Economic Opportunity (1983), The Future of Brazil (1978), and Asia's Nuclear Future (1983).