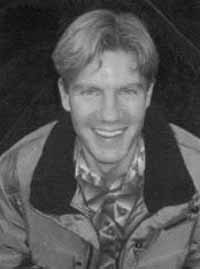 The Skeptical Environmentalist
BJORN LOMBORG
TUESDAY, OCTOBER 8, 2002
In his most recent book,
The Skeptical Environmentalist: Measuring the Real State of the World
(2001), Bjorn Lomborg argues that overall, the environment is not in as bad shape as environmentalists perceive. In fact, the air in the developed world is cleaner, fewer people around the world are starving, we are not losing forests as quickly as once thought, and on the whole western civilization is environmentally sustainable. In addition, he believes that the Kyoto Protocol is bad environmental policy as it stands, and although global climate will have a long-term impact, this will not be devastating for humanity. All of these ideas, and more, are backed by statistical studies of official data and scientific reports from internationally recognized organizations.
Because of these views, Lomborg has gained much notoriety in environmental circles, where scientists feel that he misrepresents the data from their fields of study and only uses data that supports his claims. This is ironic, as one of Lomborg's main objectives is to emphasize that environmental organizations make selective and misleading use of scientific data in order to form environmental policy decisions. Currently, Bjorn Lomborg is on leave from the University of Aarhus, where he is a professor in the department of political studies, to act as director of Denmark's National Environmental Assessment Institute. In November 2001 he was named Global Leader for Tomorrow by the World Economic Forum and in June 2002 one of the 50 Stars of Europe by Business Week. Most recently, Lomborg was involved with negotiations at the World Summit on Sustainable Development in Johanneshurg, South Africa. Lomborg's lecture is the first talk in the series The Environment in Crisis, sponsored by a grant from the Andrew W. Mellon Foundation and the Roberts Environmental Center.