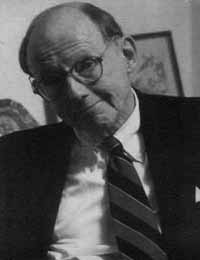 Global Politics After September 11, 2001: Is It Different?
SAMUEL HUNTINGTON
MONDAY, OCTOBER 14, 2002
In 1993 Harvard professor Samuel Huntington rocked the world of policy analysts and policy makers alike by predicting that global conflicts would likely return to old battles rooted in culture. With the end of the Cold War, conflict between competing civilizations would increasingly define the future, he said. Moreover, he named names, stating that western civilization, including America, was in decline and that Islamic and East Asian civilizations were resurgent. Now nearly a decade later, and after the terrorist attack on the Pentagon and World Trade Center, Huntington's thesis may be more relevant than ever.

Samuel P. Huntington is the Albert J. Weatherhead III University Professor at Harvard University, where he is also the director of' the John M. Olin Institute for Strategic Studies and the chairman of the Harvard Academy for International and Area Studies. He was the director of security planning for the National Security Council in the Carter administration, the founder and coeditor of Foreign Policy, and the president of the American Political Science Association. He is the author of many books and scholarly articles, including Political Order In Changing Societies: The Clash of Civilizations and the Remaking of World Order (1996); American Politics: The Promise of Disharmony (1983); and The Third Wave: Democratization in the Late Twentieth Century (1991). Huntington Iives in Boston, Massachusetts.