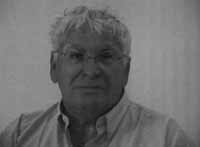 The Israeli-Palestinian Conflict: Ferocious yet Manageable
MERON BENVENISTI
TUESDAY, OCTOBER 15, 2002
The violent scenes of the Second Palestinian Uprising dominate the screens and focus all attention on the occupied territories of the West Bank and Gaza. To some observers it resembles an anticolonial struggle, waged by occupied people fighting for freedom from their powerful occupier. To others it is a war of terror aimed at the total destruction of the Jewish State. Both sides feel that they are engaged in an existential conflict, a war of survival. One cannot view the present troubles in isolation and must be aware of the historical burden that both sides carry to this latest encounter in the 100-year conflict between Jews and Arabs over the Holy Land.

Dr. Benvenisti will trace the causes and describe the nature of this intercommunal conflict that involves issues of identity, absolute justice, clash of affinity to the same homeland, and conflicting myths. He will argue that such conflicts are insoluble but manageable, not necessarily because the sides can forgo their emotions but because otherwise they will destroy one another, and in such conflicts there are neither victors nor vanquished.

Meron Benvenisti has enjoyed a distinguished career as a scholar, politician, journalist, and administrator. He has served as Deputy Mayor of Jerusalem and twice as city councilor. Most recently he has been director of the Morning After project at the Truman Institute, Hebrew University. Dr. Benvenisti holds a Ph.D. in Public Administration from the John F. Kennedy School at Harvard University. He is the author of dozens of books and articles, among which are Conflicts and Contradictions (1986); Intimate Enemies: Jews and Arabs in a Shared Land (I995); Jerusalem, City of Stone (1996); and Sacred Landscape: The Buried History of the Holy Land 1948-1998 (2000).

Dr. Benvenisti's visit to Claremont McKenna College is sponsored by the Keck Center for International and Strategic Studies, the Dean of the Faculty, and the Marian Miner Cook Athenaeum.