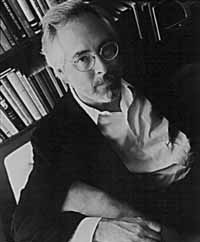 Public Intellectuals in American Life
LOUIS MENAND
WEDNESDAY, NOVEMBER 6, 2002
In his landmark work of intellectual history, The Metaphysical Club (2001), literary critic Louis Menand tells the story of the development of pragmatism following the Civil War through its greatest exponents-William James, Charles Sanders Peirce, John Dewey, and Oliver Wendell Holmes. Arguing that these thinkers were responsible for leading American democracy into a new age of freedom and pluralism, Menand shows the way that intellectuals can have a positive role in the shaping of public discourse. "They helped," Mend argues, "put an end to the idea that the universe is an idea, that beyond the mundane business of making our way as best we can in a world shot through with contingency, there exists some order, invisible to us, whose logic we transgress at our peril."

As a Contributing Editor of The New York Review of Books and a frequent contributor to The New Yorker and The New Republic, Menand has become a public intellectual whose writing on literature, philosophy, and film continues its wide influence on American readers. In addition to The Metaphyhsical Club, which was awarded a Pulitzer Prize for History, Menand has also written extensively on modern poetry, including Discovering Modernism: T.S. Eliot and His Context (1987), and edited The Future of Academic Freedom (1998) and Pragmatism: A Reader (1997).

Memand is professor of English at CUNY Graduate Center in New York City.