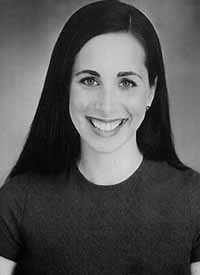 It's Not About Food
JULIET FUNT
MONDAY, NOVEMBER 18, 2002
Daughter of Allen Funt, creator of the Candid Camera television show, Juliet Funt has spent her life observing the hidden truths beneath our social selves. Juliet struggled with an eating disorder for much of her youth. She went through cycles of dieting and binging, and weighed more than 200 pounds by the end of college. She eventually overcame her disorder, and now strives to help others understand and deal with the psychological hungers that fuel addictive behavior. In this deeply frank program, Juliet will guide the audience through the hidden world of eating disorders.

Juliet's diverse work history has taken her through a myriad of roles: actress, improvisational comedienne and singer, poet and food sculptor, human relations trainer for the Los Angeles Police Department through the Museum of Tolerance, and even to Israel as a liaison in a Palestinian/Israeli peace project.

She is a member of the National Speakers Association, a licensed grief counselor, and studying to be an interpreter for the deaf and hard of hearing though her study of American Sign Language. She now speaks nationally to diverse audiences, naming and questioning the cultural myths that weigh upon us and block the possibilities for joy in our lives.

Juliet Funt's presentation is sponsored by the Dean of Students at CMC and the Marian Miner Cook Athenaeum.