Athenaeum Location
Print Newsletter
January 27, 2003
Vol. 18, No. 06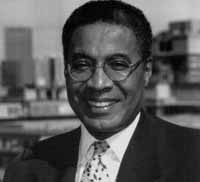 The Impact of Racism and Prejudice on Children
ALVIN POUSSAINT
MONDAY, JANUARY 27, 2003
Few fans realized that the inspiring force behind The Cosby Show and its spin-off, A Different World, was Dr. Alvin Poussaint, a psychiatrist known more for his insightful studies into the needs of the African American family than for his screenwriting talents.

Clinical Professor of Psychiatry at Harvard Medical School, Dr. Poussaint was chosen as script consultant for the two NBC series after his passionate advocacy for more positive black images in American culture came to the attention of the shows' creators. His influence helped break new ground in the depiction of African Americans on television.

Poussaint has advised the State Department, the Department of Health, and even the FBI on racial issues. He is the coauthor of Raising Black Children (1992), as well as his latest work, Lay My Burden Down: Suicide and the Mental Health Crisis Among African Americans (2000).
Born in East Harlem, Poussaint attended Columbia and received his M.D. from Cornell. He received his psychiatric training at UCLA. From 1965-67 he was Southern Field Director of the Medical Committee for Human Rights in Jackson, Mississippi, providing medical care to civil rights workers and aiding in the desegregation of hospitals and health facilities throughout the South. He joined Harvard Medical School in 1969.

Poussaint speaks with refreshing candor on the dynamics of prejudice and the necessities of diversity. He also educates on the use of the media as a learning tool and the impact of televised violence on children and families.

Dr. Poussaint's lecture commemorates the birthday of Dr. Martin Luther King Jr., and is jointly sponsored by the Berger Institute for Work, Family, and Children and the Athenaeum.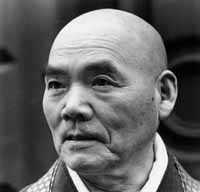 Dharma Talk
KYOZAN JOSHU
TUESDAY, JANUARY 28, 2003
Situated in the Angeles mountains, only half an hour drive from Claremont, is one of the few monastic training centers for Japanese Rinzai Zen Buddhism in the West: Mt. Baldy Zen Center. For the evening gathering at the Athenaeum we are honored to announce that Kyozan Joshu Roshi, 96 years old abbot and Zen Master at Mt. Baldy Zen Center, offered to be our guest and to outline and share his teachings.

Kyozan Joshu Roshi was born in 1907, ordained a monk in 1921 and, after being an abbot in Japan, came to America in 1962. He has been here ever since, teaching his unique style of Zen to all interested students. Mt. Baldy Zen Center is his main training domain. In spite of his age he keeps traveling to many affiliated centers all around the globe. His continued presence, energy and compassion is a true inspiration to all of his students and friends.

Roshi's teaching is woven around the insight that we all are continuously born from one single source, the source of everything, even of space and time. Being born, we find ourselves surrounded by opposing forces: heaven and earth, men and women, past and future etc. By making relationship to both forces equally and fully, we learn to achieve piece of mind, and to return to our original nature.

This evening's presentation is made possible by the generosity of CMC alumnus, L. J. Kutten '74 and is the fifth lecture in the series on philosophy and religion.

At 4:00 p.m. interested persons are also invited to join a short class in zazen- the zen style of seated meditation, lead by a Mt. Baldy monk. This class will be held in the Freeberg Lounge at the Athenaeum.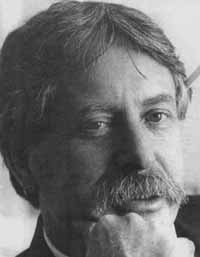 The Popular Origins of Mexican National ldentity
WILLIAM BEEZLEY
WEDNESDAY, JANUARY 29, 2003
One cannot understand recent developments in Mexican politics, and even more significantly, the relationship between Mexico and the United States, without knowledge of how Mexico developed its sense of national identity. William Beezley, who for many years has explored ordinary Mexican attitudes toward numerous social and political issues, examines folk art, fiestas, and itinerant puppet theater, to explain Mexican national identity in the nineteenth century.

Beezley identifies the critical role small entrepreneurs have played in the formation of national identity, and the incidental result of their efforts to make a living at a time when national campaigns and grassroots programs failed to create nationalism.

Professor Beezley has authored numerous books on Mexico, including the prestigeous Oxford History of Mexico (2000) and Judas at the Jockey Club (1987), both History Book Club selections. He is the coeditor of two leading series on Latin America published by Scholarly Resources and has received numerous awards from professional organizations and universities for outstanding teaching. Beezley is a professor of history at the University of Arizona and directs the Oaxaca Graduate Field Research School in Modern Mexican History.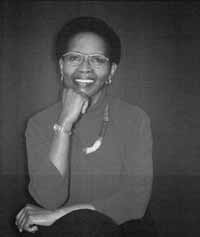 Are Some Things Unforgivable?
PUMLA GOBODO-MADIKIZELA
THURSDAY, JANUARY 30, 2003 12:15 p.m.
Once in a very great while we meet someone whose courage inspires-even provokes-us. Pumla Gobodo-Madikizela is one of those rare few. Her book, A Human Being Died That Night: A South African Story of Forgiveness (2002), about her work on South Africa's Truth and Reconciliation Commission with Archbishop Desmond Tutu will change the world's understanding of remorse and forgiveness.

Pumla Gobodo-Madikizela was born in Langa Township in Cape Town, South Africa. She completed her undergraduate studies at Fort Hare University, and her Ph.D. degree from the University of Cape Town. Currently, Gobodo-Madikizela is associate professor of psychology at the University of Cape Town; adjunct professor in the Unilever Ethics Centre at the University of Natal; and faculty affiliate for the Coexistence program at the Brandeis Ethics Center.

As the only psychologist on the TRC's Human Rights Violations committee in the Western Cape, Pumla made the extraordinary decision to interview Eugene de Kock-a man known as "Prime Evil" for his relentless pursuit and extermination of antiapartheid activists.

Pumla met de Kock in Pretoria's maximum-security prison where he currently serves two life sentences and 212 years for crimes against against humanity. It was here that Pumla began a journey that would lead her to examine the far reaches of human cruelty and cause her to redefine the value of remorse and the limits of forgiveness.

Pumla tells the gripping story of how one of the most depraved state-sanctioned killers of the last century came to be, and the ways in which he rationalized his actions. She also explains how she-and others like her who grew up in black South African Townships-struggles with the sometimes contradictory impulses to hold accountable and to forgive.

In the book we listen in on Pumla's conversations with de Kock and witness his extraordinary awakening of conscience. This transformation raises one of the most complicated questions of our time: What does it mean when we discover that someone so evil is also as frighteningly human as we are?

Following her luncheon talk author Pumla Gobodo-Madikizela will sign copies of her book in the Athenaeum lobby. International Place and the Athenaeum are hosting the lunch, which is served at 11:45 a.m. Pumla will speak at 12:15 p.m.

Reservations are required to attend the lunch. The talk is open to all.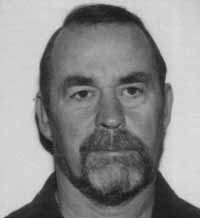 Conflict Management and Resolution: Labor and Unions
PETER OLNEY
THURSDAY, JANUARY 30, 2003
The International Longshore and Warehouse Union earned frontpage headlines in west coast newspapers for much of 2002. The ILWU strike reminded Americans that even in the new age of technology, managing labor conflict and maintaining workers' rights are still critical to a functioning society. The intervention by the Bush administration in the port crisis, a move that brought the controversy to national attention, forced the laborers back to work for a "cooling down period" during which negotiations took place between employers and the ILWU. The issue remains unresolved, and thus continues to provide a model of conflict management in action.

Peter Olney, associate director of the Institute for Labor and Employment at the University of California, Berkeley, has been involved in labor conflict and negotiations for about thirty years. He has been active in a handful of important strikes, unions, and labor movements, including the Los Angeles Manufacturing Action Project, the justice for janitors campaign, and the International Ladies Garment Workers Union.

Between 1997 and 2001 he was the director of organizing for the ILWU itself, and has important insights into the negotiations and processes that took place during this still current conflict.

Peter Olney received his Bachelor's degree from the University of Massachusetts and his Master's degree in business administration from UCLA.

Peter Olney's visit to the Athenaeum is the first in a series of presentations this semester that address conflict management and resolution sponsored by the Kravis Leadership Institute. Future programs include discussion of combating gang violence and diplomatic strategies in international conflict resolution.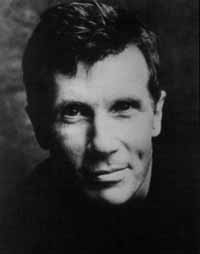 An Evening With the Author
MICHAEL CUNNINGHAM
MONDAY, FEBRUARY 3, 2003
Michael Cunningham was born in Cincinnati, Ohio, in 1952 and grew up in Pasadena, California. He received his B.A. in English literature from Stanford University and his M.F.A. from the University of Iowa. His novel A Home at the End of the World was published by Farrar, Straus & Giroux in 1990 to wide acclaim. Flesh and Blood, another novel, followed in 1995. His work has appeared in The Atlantic Monthly, Redbook, Esquire, The Paris Review, The New Yorker, Vogue, and Metropolitan Home. His story "White Angel" was chosen for Best American Short Stories 1989.

Michael Cunningham received the 1999 Pulitzer Prize for Fiction and the PEN/Faulkner Award, both for The Hours (1998), a Guggenheim Fellowship in 1993; a National Endowment for the Arts Fellowship in 1988; and a Michener Fellowship from the University of Iowa in 1982. He lives in New York City.

The film version of The Hours, directed by Stephen Daldry, has been recently released. It features Julianne Moore, Nicole Kidman, and Meryl Streep. In August 2002 Michael Cunningham published Land's End- A Walk Through Provincetown, a work of nonfiction.

Dinner reservations are for CMC persons only. Seating for Mr. Cunningham's presentation is on a first-come basis with overflow seating accommodated in McKenna Auditorium.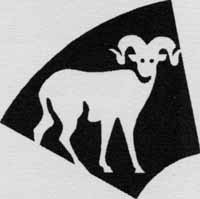 Year of the Ram, Spring Thunder Chinese Music Ensemble
LUNAR NEW YEAR CELEBRATION
KAREN HAN, erhu
JOHNSON HSU, geh-hu
LI CHENG ZHAO, percussion, hulusi, sheng
TERRY LIN, percussion
JUDY YING, yangqin
YU HUA LI, erhu
MEI-YE MA, pipa
LANG CHU, zheng
TUESDAY, FEBRUARY 4, 2003
Celebrants will be delighted with the festivities planned for the Athenaeum's annual Lunar New Year celebration. The evening begins with the Ath's famous multicourse, traditional dinner prepared by Chefs David Skinner and Sid Vichaita. Following this feast, you have the good fortune to be entertained by one of the most distinguished traditional Chinese music ensembles in the United States.

The Spring Thunder Chinese Music Association is a Monterey Park based ensemble. Founded in 1980, it is composed of over 30 well-recognized musicians of traditional Chinese music instruments. For more than 20 years, this nonprofit organization has regularly sponsored and organized concerts to serve the communities in Southern California. For the Year of the Ram celebration, The Spring Thunder Chinese Music Ensemble will perform several ensemble as well as solo pieces from the rich Chinese traditional music repertoire.

Special solo performances will feature Ms. Karen Han, an internationally renowned Erhu (a two-string fiddle) virtuoso; Mr. Li-Cheng Zhao, a first-class Hulusi (a folk instrument made of gourd) and Sheng (reed organ) soloist; Ms. Mei-Yei Ma, an acclaimed Pipa (a four-string lute) soloist; Mr. Lang C. Chu, a true master of the Zheng (zither). Other performers include Mr. Johnson Hsu in Geh-hu (bass fiddle); Ms. Judy Ying in Yangqin (dulcimer); and Terry Lin (percussion). Come to experience a true cultural enrichment and add a festive spirit to your Year of the Ram celebration!

Dinner reservations are for CMC persons only. The concert is open to all.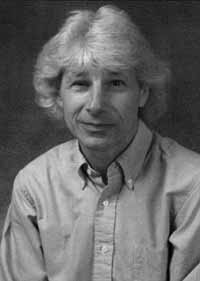 The Use of Genetically Modified Organisms in Agriculture
ROBERT GOLDBERG
WEDNESDAY, FEBRUARY 5, 2003
Despite the development of new agricultural species such as "Golden Rice" and pest resistant crops that make farming more effective and efficient, the use of genetically modified (GM) organisms has still been quite controversial. People often worry about the effects of consuming GM food on their health or the impacts of GM crops on the environment.

Robert Goldberg is a professor of Molecular, Cell, and Developmental Biology at the University of California, Los Angeles, and one of the world's leading experts on Plant Genomics. He is also codirector of the Seed Institute, which is a partnership with the Plant Biotech Company Ceres Inc. The overarching goal of his scientific research is to understand how to make a seed by identifying and understanding the function of every gene in the plant chromosomes. Once these functions are understood, seeds can be genetically created to be bigger and/or more nutritious, which could greatly increase the world's food supply. The work in his laboratory currently focuses on how plant cells become specialized during development, which can eventually be used to develop new breeding strategies for hybrid crop plants.

Goldberg has received many awards and honors over the years for both his scientific research and teaching, including his recent election into the National Academy of Sciences. In addition, he just completed a documentary film project about the history of genetically modified organisms in agriculture titled Changing Nature: Where Food Came From.

Goldberg's talk is part of the series Critical Issues in the Environment, sponsored by a grant from the Andrew W. Mellon Foundation, the Roberts Environmental Center, and the David E. French lecture fund.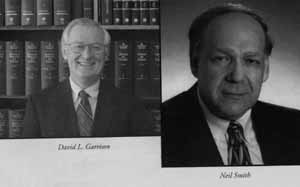 Copyrights in Education, Research, and Publishing: History and Current Use
DAVID GARRISON
NEIL SMITH
THURSDAY, FEBRUARY 6, 2003
When does using ideas or quotations from websites, books, or other writings constitute plagiarism and copyright infringement? When a clinic team develops original writings and software, how can they protect their work? What is the relationship between copyrights and patents? How may one copyright teaching and/or research materials? What protection is afforded an author if work is copied?

Thoughts on these topics will be presented by David L. Garrison and Neil Smith, intellectual property lawyers from Seattle and San Francisco. The speakers will discuss copyrights in education, the responsibilities and rights that copyright law bestows on authors and users, and the implications for academic tradition, scholarship, and research.

David Garrison is an intellectual property lawyer in Seattle, Washington. His firm specializes in patent and trademark prosecution, litigation client consultation, mediation, and licensing. Garrison was an adjunct professor of law at the University of Puget Sound Law School (1981-1989) where he taught Intellectual properties and independent studies for students in the areas of patents, trademarks, and copyrights. Garrison is the author and editor of Intellectual Property: Eastern Europe and the Commonwealth of Independent States (1995) Oceana Publishing Co., Dobbs Ferry, NY. He is active in the American Intellectual Property Law Association, The American Bar Association, Federal Circuit Bar Association, The American Institute of Chemical Engineers, and the Washington State Bar Association.

Neil Smith is with the firm of Howard, Rice, Nemerovski, Canady, Falk & Rabkin. He clerked for the Honorable Giles Sutherlin Rich, Court of Appeals for the Federal Circuit. His practice includes litigation and counseling in trademark, patent, copyright, and unfair competition matters. Smith has represented a broad range of high technology, corporate, software, and traditional brick-and-mortar businesses in publishing, multimedia, and consumer products. He is a frequent speaker and author on Internet and intellectual property subjects. Smith is also active in many professional organizations including the American Intellectual Property Law Association, The American Bar Association, Federal Circuit Bar Association, and The California Bar.

Mr. Smith was named Litigator of the Year, 1999, by Managing Intellectual Property and was the first recipient of the Joseph Rossman Award from the Patent and Trademark Office Society. He is also named in The Best Lawyers in America, Guide to the World's Leading Experts in Trademark Law, Guide to World's Leading Experts in Patent Law, and Who's Who of lnternet and Electronic Commerce Lawyers.

The Reed Institute for Decision Science is honored to sponsor this visit to CMC by David L. Garrison and Neil Smith.
Reception and Book Signing
DICK GREGORY
FRIDAY, JANUARY 24, 2003 8:00 p.m.
In honor of Dr. Martin Luther King Jr., comedian, activist, and vegetarian Dick Gregory will be speaking at 7:00 pm in Bridges Hall of Music, Pomona College (Little Bridges). Immediately following this Claremont Colleges-sponsored lecture, Mr. Gregory will appear at the Athenaeum for a reception and book signing. All are welcome to attend.