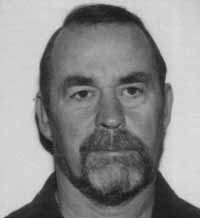 Conflict Management and Resolution: Labor and Unions
PETER OLNEY
THURSDAY, JANUARY 30, 2003
The International Longshore and Warehouse Union earned frontpage headlines in west coast newspapers for much of 2002. The ILWU strike reminded Americans that even in the new age of technology, managing labor conflict and maintaining workers' rights are still critical to a functioning society. The intervention by the Bush administration in the port crisis, a move that brought the controversy to national attention, forced the laborers back to work for a "cooling down period" during which negotiations took place between employers and the ILWU. The issue remains unresolved, and thus continues to provide a model of conflict management in action.

Peter Olney, associate director of the Institute for Labor and Employment at the University of California, Berkeley, has been involved in labor conflict and negotiations for about thirty years. He has been active in a handful of important strikes, unions, and labor movements, including the Los Angeles Manufacturing Action Project, the justice for janitors campaign, and the International Ladies Garment Workers Union.

Between 1997 and 2001 he was the director of organizing for the ILWU itself, and has important insights into the negotiations and processes that took place during this still current conflict.

Peter Olney received his Bachelor's degree from the University of Massachusetts and his Master's degree in business administration from UCLA.

Peter Olney's visit to the Athenaeum is the first in a series of presentations this semester that address conflict management and resolution sponsored by the Kravis Leadership Institute. Future programs include discussion of combating gang violence and diplomatic strategies in international conflict resolution.