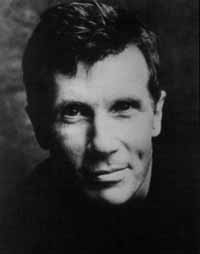 An Evening With the Author
MICHAEL CUNNINGHAM
MONDAY, FEBRUARY 3, 2003
Michael Cunningham was born in Cincinnati, Ohio, in 1952 and grew up in Pasadena, California. He received his B.A. in English literature from Stanford University and his M.F.A. from the University of Iowa. His novel A Home at the End of the World was published by Farrar, Straus & Giroux in 1990 to wide acclaim. Flesh and Blood, another novel, followed in 1995. His work has appeared in The Atlantic Monthly, Redbook, Esquire, The Paris Review, The New Yorker, Vogue, and Metropolitan Home. His story "White Angel" was chosen for Best American Short Stories 1989.

Michael Cunningham received the 1999 Pulitzer Prize for Fiction and the PEN/Faulkner Award, both for The Hours (1998), a Guggenheim Fellowship in 1993; a National Endowment for the Arts Fellowship in 1988; and a Michener Fellowship from the University of Iowa in 1982. He lives in New York City.

The film version of The Hours, directed by Stephen Daldry, has been recently released. It features Julianne Moore, Nicole Kidman, and Meryl Streep. In August 2002 Michael Cunningham published Land's End- A Walk Through Provincetown, a work of nonfiction.

Dinner reservations are for CMC persons only. Seating for Mr. Cunningham's presentation is on a first-come basis with overflow seating accommodated in McKenna Auditorium.