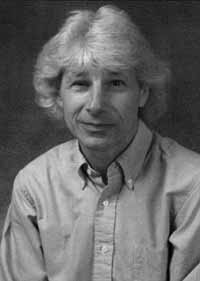 The Use of Genetically Modified Organisms in Agriculture
ROBERT GOLDBERG
WEDNESDAY, FEBRUARY 5, 2003
Despite the development of new agricultural species such as "Golden Rice" and pest resistant crops that make farming more effective and efficient, the use of genetically modified (GM) organisms has still been quite controversial. People often worry about the effects of consuming GM food on their health or the impacts of GM crops on the environment.

Robert Goldberg is a professor of Molecular, Cell, and Developmental Biology at the University of California, Los Angeles, and one of the world's leading experts on Plant Genomics. He is also codirector of the Seed Institute, which is a partnership with the Plant Biotech Company Ceres Inc. The overarching goal of his scientific research is to understand how to make a seed by identifying and understanding the function of every gene in the plant chromosomes. Once these functions are understood, seeds can be genetically created to be bigger and/or more nutritious, which could greatly increase the world's food supply. The work in his laboratory currently focuses on how plant cells become specialized during development, which can eventually be used to develop new breeding strategies for hybrid crop plants.

Goldberg has received many awards and honors over the years for both his scientific research and teaching, including his recent election into the National Academy of Sciences. In addition, he just completed a documentary film project about the history of genetically modified organisms in agriculture titled Changing Nature: Where Food Came From.

Goldberg's talk is part of the series Critical Issues in the Environment, sponsored by a grant from the Andrew W. Mellon Foundation, the Roberts Environmental Center, and the David E. French lecture fund.