Athenaeum Location
Print Newsletter
February 10, 2003
Vol. 18, No. 07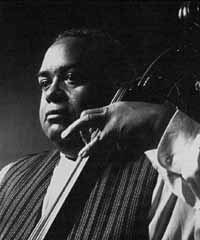 The Ray Drummond Jazz Quartet
RAY DRUMMOND '68, bass
CRAIG HANDY, saxophone
SHERMAN FERGUSON, drums
DANNY GRISSETT, piano
MONDAY, FEBRUARY 10, 2003
Internationally acclaimed bassist, composer, and Arabesque recording artist Ray Drummond will perform original compositions and jazz standards in his return to the Athenaeum. Drummond will be joined by saxophonist Craig Handy, drummer Sherman Ferguson and pianist Danny Grissett. A CMC alumnus (class of 1968), Ray Drummond served as student body president and along with a handful of student musicians and jazz enthusiasts in Claremont, founded the "Jazz Society." Following graduation, Drummond combined careers as business executive by day and jazz musician at night, but eventually realized that jazz was his calling. Based in New York for more than 20 years. Drummond is constantly in demand and has earned the reputation as one of the finest bass players in the world. He has performed with numerous notables, including Wynton Marsalis, Betty Carter, Woody Shaw, and Art Farmer.

Says Ray Drummond, "For me, jazz is a calling. Its a mission. Jazz is a language. It's got its vocabulary, its punctuation." Ray Drummond's musical language is a part of over 100 jazz albums and has been heard in major jazz venues the world over. His most recent album, "One, Two, Three, Four" featuring solo, duos, trios, and quartet arrangements was released in 1999. Gene Santoro, writing for the Daily News, wrote that "Drummond create[s] elastic rhythmic textures that (keep) the soloists sharp and the crowd's feet tapping. It's the kind of effect that everyone feels but only musicians hear."

A superb bassist, Drummond is also well known as a composer, conductor, producer, and instructor. Of his composing he explains, "My writing comes from a couple of streams. It's as if they're two separate types of music that on the surface don't appear complementary: neo-bop and a percussive Africanized style." He has taught at music schools all over the world, including the Stanford Jazz Workshop, the Berklee School of Music, the University of Massachusetts, and the Sibelius Academy of Music in Helsinki, Finland. Currently he is a Professor at the Institute for Music and the Performing Arts at the Institute for Music and the Performing Arts at the California State University at Monterey Bay.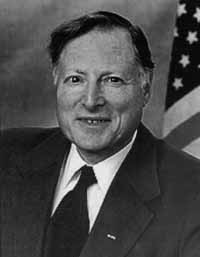 The Siege of Western Civilization -and How to Think About the War in Iraq
HERBERT MEYER P'03
TUESDAY, FEBRUARY 11, 2003
For those who were born and raised in the United States and other parts of the Western world, it is easy to take the culture for granted. One can be completely enveloped by Western customs, laws, and norms without giving it much thought. In his Athenaeum lecture, Herbert E. Meyer will discuss what lie sees as looming threats to the Western way of life, and share his perspectives on the pending war in Iraq. During the Reagan Administration, Herbert E. Meyer served as Special Assistant to the Director of Central Intelligence and Vice Chairman of the CIA's National Intelligence Council. In these positions he managed production of the U.S. National Intelligence Estimates and other top-secret projections for the President and his National Security Advisors. Meyer is widely credited with being the first senior U.S. government official to forecast the Soviet Union's collapse, which he did in the early 1980s- to considerable political derision. For his service he was awarded the National Intelligence Distinguished Service Medal, which is the intelligence community's highest honor. Prior to his service with the U.S. government, Meyer was an associate editor of Fortune, where he was among the magazine's top international specialists.

He is author of several books, including Real-World Intelligence: Organized Information for Executives (1988), The War Against Progress (1980), and Hard Thinking: The Fusion of Politics and Science (1993). Meyer's essays have been published in newspapers and journals nationwide, including a piece entitled, "The CIA Must Learn to Play Offense," which was published on the Wall Street Journal's editorial page shortly after the September 11 attacks.

Currently, Mr. Meyer is founder and president of Real-World Intelligence Inc., a company that is the world's leading designer of intelligence systems for businesses. Herbert Meyer is also the proud father of CMC senior and former Athenaeum Fellow, Tom Meyer.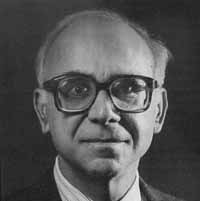 Religion, Politics, and International Justice
ROBERT AUDI
WEDNESDAY, FEBRUARY 12, 2003
What are the grounds of separation of church and state in a free democracy? Should there be a corresponding separation of the religious and the political in the conduct of citizens? How should religious citizens living in a pluralistic democracy approach politics? They naturally want to be guided by their religious ideals in changing their society; but given that they live with others of different religions (or none), should their political conduct be guided only by secular standards? To say yes seems to abridge religious liberty; to say no seems to risk religious conflict or even domination by a majority religious group. This talk will propose a resolution of this problem and bring it to bear on the international situation in the contemporary world.

Robert Audi writes and teaches in the fields of ethics, theoretical and applied; epistemology, including moral and religious epistemology; and the areas of philosophy of mind and action related to both, especially the theory of rational action. His books include Practical Reasoning (Routledge, 1989), Action, Intention, and Reason (Cornell University Press, 1993), The Structure of Justification (Cambridge University Press, 1993), Moral Knowledge and Ethical Character (Oxford Univer sity Press, 1997) , Religious Commitment and Secular Reason (Cambridge University Press, 2000), and The Architecture of Reason (Oxford University Press, 2001). He is a past president of the American Philosophical Association and has served as Editor-in-Chief of the Journal of Philosophical Research and The Cambridge Dictionary of Philosophy (1995, 1999). He is presently Charles J. Mach University Professor of Philosophy at the University of Nebraska, Lincoln.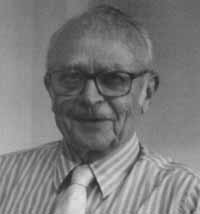 The Publishing World-Then and Now
STERLING LORD
THURSDAY, FEBRUARY 13, 2003 4:00 p.m.
Sterling Lord is one of the most venerable agents in the world of publishing. A literary agent since 1951, Lord has represented some of America's best known authors including Jack Kerouac (Lord's persistence found a publisher for On the Road (1957)), Ken Kesey, Howard Fast, Gloria Naylor, Jimmy Breslin, Nick Pileggi, David Wise, Dick Francis, Terry Southern, Walter Lord, and Stan and Jan Berernstein, authors of the largest selling children's books in the world. Lord began his career as a magazine editor in and publisher in Europe and the United States. He is currently chairman of Sterling Lord Literistic, Inc, one of the world's most prestigious literary agencies.

Lord has enjoyed a reputation as an innovator in the publishing world. In 1953, he was one of the first agents to sell major autobiographical books as films (Somebody Up There Likes Me (1956) and Fear Strikes Out) (1957). He was also one of the first agents to break the book publishing tradition of single submission of materials, and move into multiple submissions and auctions. In the 1960's, with the demise of many national magazines (Look, Life, Saturday Evening Post, Colliers, etc.), Lord set up his own syndicate of Sunday newspaper magazines and also syndicated well-known daily newspaper columnists, including Jimmy Breslin and Dick Schaap). His syndication of Jimmy Breslin broke all newspaper traditions regarding payments, exclusivity, and use of his material in subscriber newspapers. In 1968, Lord conceived of the idea that college textbooks could be made more readable and produced more effectively by putting a qualified academic together with an established professional writer. That idea produced Demociaty Under Pressure: An Introduction to the American Political System by Milton Cummings and David Wise (Harcourt Brace Jovanovich, now Wadsworth), still the largest selling college textbook on American government today, and in its ninth edition.

When Sports Illustrated named the 100 best sports books of all time in its December 15, 2002 issue, 16 of them were represented by Sterling Lord. Lord is the author of two published books, and has been an instructor at Columbia University School of Journalism. He is currently on the advisory board at New Canoe University where he is an instructor. Lord was born and raised in Iowa, and was a nationally ranked tennis player at the ages of 15 and 18. He is currently writing a book about his more than 50-years in publishing. You are welcome to join Sterling Lord at 4:00 p.m. for an informal discussion in the Freeberg Room in the Athenaeum.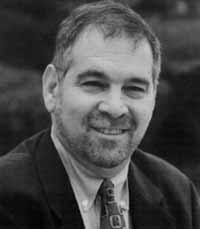 Time and History Politics, Memory and Identity: The Shifting Consciousness of the Holocaust
MICHAEL BERENBAUM
THURSDAY, FEBRUARY 13, 2003
The effect of memory on thinking about ethical questions is of importance to any study of the Holocaust. In this Athenaeum lecture Michael Berenbaum will address the importance of memory to issues of ethics, education and the future of Holocaust studies. He will consider: what happens to the memory of such a catastrophic event? Michael Berenbaum is a writer, lecturer, and museum development consultant. For three years he was President and Chief Executive Officer of the Survivors of the Shoah Visual History Foundation and previously served as Director of the US Holocaust Research Institute at the US Holocaust Memorial Museum, overseeing its creation. Berenbaum is the author and editor of twelve books, scores of scholarly articles and hundreds of journalistic pieces including his book, After Tragedy and Triumph: Modern Jewish Thought and the American Experience (1991). In film, his work as co-producer of "One Survivor Remembers: The Gerda Weissman Klein Story" (1995), was recognized with an Academy award, an Emmy Award and the Cable Ace Award. Currently, Berenbaum is director of the Sigi Ziering Center for the Study of the Holocaust and Ethics at the University of Judaism in Los Angeles, where he is also an Adjunct Professor of Theology. Berenbaum is a graduate of Queens College (BA) and Florida State University (Ph.D) and has also studied at the Hebrew University, the Jewish Theological Seminary and Boston University. Michael Berenbaum is currently in residence at CMC as the William F. Podlich Distinguished Visitor. This evening's lecture will followed with a panel on the role of the Catholic Church in the Holocaust (February 18) and by an additional lecture by Berenbaum on the building of institutions, such as museums, that have ethical memorialization as their mission (February 25).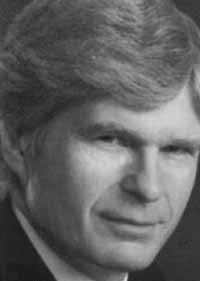 How the Teacher Unions Are Destroying American Education
PETER BRIMELOW
MONDAY, FEBRUARY 17, 2003 12:15 p.m.
Peter Brimelow is a prolific, thought-provoking, and controversial journalist and author. His latest book and the subject of his luncheon talk at Claremont McKenna College is The Worm in the Apple: How the Teacher Unions Are Destroying American Education (HarperCollins 2003)). In his talk, Brimelow will argue that no educational reforms, however worthy, can ever work unless a solution is found to a central problem in the system: the teacher unions. Considering them as a political force, he equates modern teacher unions with the monopolies and trusts that dominated headlines a century ago. Both teachers and students, he maintains, need to be rescued from the grip of an outdated, overgrown bureaucracy. Brimelow is a CBS Market Watch columnist and former senior editor at Forbes magazine and National Review. He is currently an editor of the internet journal VDARE, whose entries focus on immigration and ethnicity. He also serves as President of the Center for American Unity.

Brimelow is also author of The Wall Street Gurus: How You Can Profit from Investment Newsletters (1988), The Patriot Game: Canada and the Canadian Question Revisited (1986), and Alien Nation: Common Sense About America's Immigration Disaster (1995), the work for which he is best-known. Brimelow was born in England, in 1947, and educated at Sussex and Stanford Universities. He is now an American citizen. His Athenaeurn lecture is sponsored by the Salvatori Center at CMC.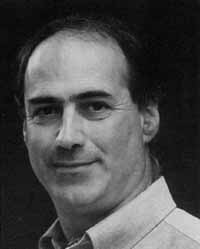 Racism: The Social Consequences of Personal Prejudices
JOHN DOVIDIO
MONDAY, FEBRUARY 17, 2003
How are personal prejudices manifested in society? And can people work to change them? In his Athenaeum talk, Jack Dovidio will discuss the nature of racism in contemporary American society, psychological processes that are associated with racism, and ways to reduce racism and discrimination "People want to be non-prejudiced, but we have unconscious biases which are expressed in subtle ways," states psychologist Jack Dovidio. Dovidio believes that psychology can allow people to learn more about human behavior in order to improve their own behavior. "If you understand the principles operating around you, you can be free of them." Jack Dovidio is a Professor of Psychology at Colgate University, where he also serves as Interim Provost and Dean of the Faculty. Dovidio's research focuses on issues in stereotyping, prejudice, and discrimination; social power and nonverbal communication; and altruism and helping. Currently he is Editor-Elect of the Journal of Personality and Social Psychology - Interpersonal Relations and Group Processes. He has published more than 100 books, articles, and book chapters on theses topics; he has recently contributed a chapter, "On the nature of contemporary prejudice: The causes, consequences and challenges of aversive racism" to a book on the problems and response to racism. Dovidio received his A.B. from Dartmouth College and his M.A. and Ph.D degrees from the University of Delaware. In 1985 and 1998 he shared the Gordon Allport Intergroup Relations Prize with Samuel L. Gaertner for their work on aversive racism and ways to reduce bias; in 2000 he won the prize with Kerry Kawakami for their research on reducing spontaneous stereotyping. He has presented to the Panel for the Department of Defense, the Air Force and the New York Senate on race and bias issues.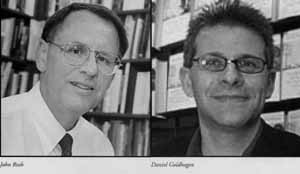 The Vatican, Daniel Goldhagen, and the Holocaust: A Panel Discussion
MICHAEL BERENBAUM
EVE FLEISCHNER
DANIEL GOLDHAGEN
JOHN ROTH
JONATHAN PETROPOULOS, moderator
TUESDAY, FEBRUARY 18, 2003 7:00 pm, McKenna Auditorium
Holocaust scholar Daniel Goldhagen does not pull any punches. In his controversial new book, A Moral Reckoning: The Role of the Catholic Church in the Holocaust and Its Unfulfilled Duty of Repair (2002), Goldhagen asks: To what extent does the Roman Catholic Church bear responsibility for the Holocaust? Contending that discussion has focused too much on Pope Pius XII and too little on the Catholic Church throughout Europe, Dr. Goldhagen argues that the Church's complicity, as well as Pius XII's, in the persecution of the Jews goes much deeper that has been previously understood. In this Athenaeum event, which is part of this semester's series Confronting Evil: Lectures on the Holocaust and Genocide, Dr. Goldhagen will be joined by three panelists, who will discuss Goldhagen's work concerning the role of the Catholic Church in the Holocaust. The panelists will be Michael Berenbaum, this year's William F. Podlich Distinguished Visitor, Eva Fleischner, and John Roth. Daniel Goldhagen holds a Ph.D. in Political Science from Harvard University and taught at Harvard for a number of years. He is the author of Hitler's Willing Executioners: Ordinary Germans and the Holocaust, an important and much debated book about the Holocaust that appeared in 1996.

John Roth is the Russell K. Pitzer Professor of Philosophy at Claremont McKenna College, where he has taught since 1966 and presently chairs the department of philosophy and religious studies. He is the author or editor of numerous books about the Holocaust, including Pope Plus XIl and the Holocaust (2002).

Eva Fleischner, a noted Catholic theologian, is professor emerita at Montclair State University. She has also taught at Colorado College and Marquette University. The author of several Holocaust-related books, she has served on the advisory board of the United States Catholic Bishops' Office on Catholic-Jewish Relations and the International Catholic-Jewish Historical Commission, which investigated archival material from the Vatican that pertains to the Holocaust period.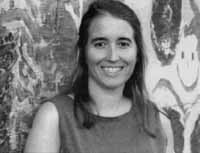 How to Live Your Dream of Volunteering Overseas
ZAHARA HECKSCHER
WEDNESDAY, FEBRUARY 19, 2003 12:15 p.m.
Zahara Heckscher's career as a writer and social justice organizer is grounded in her work overseas: volunteering to plant fruit trees in rural Zambia and helping to build a medical clinic in Nicaragua. The founder of the Community Alliance for Youth Action and former director of the Washington office of Global Exchange, Heckscher currently lectures on international volunteering at college campuses around the country.

She is a contributing editor at Transitions Abroad magazine. Her articles have been published in Community Jobs magazine, on the United for a Fair Economy website, and in the book Global Backlash: Citizen Initiatives for a Just World Economy (Rowman and Littlefield, 2002). Heckscher resides in Washington, D.C., where she is completing her graduate studies in International Development at American University, and works for the Center for Economic Justice.

Zahara Heckscher's luncheon talk is sponsored by the Career Services Center at CMC. Lunch begins at 11:45 a.m. and she will speak at 12:15 p.m.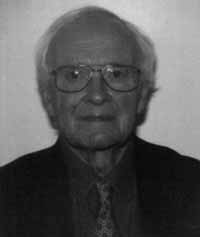 Mao's China: Before, During, and After
STUART SCHRAM
WEDNESDAY, FEBRUARY 19, 2003
Mao Zedong was the founder of modern China and one of the most influential 20th century thinkers. He was also a ruthless and deeply flawed leader whose policies killed tens of millions of people. To help us gain a better understanding of Mao Zedong, his policies, and his impact on the Chinese political landscape, the Athenaeum is pleased to present a lecture by Professor Stuart R. Schram, the leading authority in the West on the life and thought of Mao Zedong.

Schram's lecture will address three aspects of Mao Zedong's role in shaping the history of the Chinese Communist Party: how he established his primacy prior to the conquests of power in 1943; the increasingly singular and radical adventures he launched following the establishment of the People's Republic of China; and his imprint, for better or for worse, on China today, and its prospects for the future.

Schram is the author of several books including, The Thought of Mao Tse-Tung (1989), Ideology and Policy in China since the Third Plenum, 1978-1984 (1984), Marxism and Asia (1969), Mao Zedong: A Preliminary Reassessment (1983), and The Scope of State Power in China (1986). He is currently serving as the editor of a multi-volume edition of Mao's writings, including previously unavailable texts and letters from Chinese sources.

Schram is a Professor of Chinese Politics Emeritus at London University's School of Oriental and African Studies and founding head of its Contemporary China Institute. He is also a Research Associate at Harvard's John King Fairbank Center for East Asian Research.

Professor Schram's lecture is jointly sponsored by the Kravis Leadership Institute and the Athenaeum.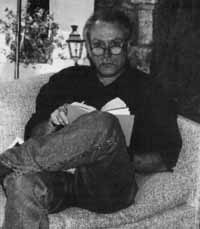 Globalization and the Geopolitics of Knowledge: The Role of the Humanities in the Corporate University
WALTER MIGNOLO
THURSDAY, FEBRUARY 20, 2003
Walter D. Mignolo is William H. Wannamaker Distinguished Professor in the Program of Literature at Duke University, where he has joint appointments with Romance Studies and Cultural Anthropology. He is currently the Director of the Center for Global Studies and the Humanities, a research and teaching unit within the John Hope Franklin Center for Interdisciplinary and International Studies. In his Athenaeum talk, Professor Mignolo will address an emerging crisis in the institutional, intellectual, and ideological practices of universities-both in the United Sates and elsewhere. These institutions have witnessed political and economic changes that bring into question the way knowledge has been produced and disseminated since the beginning of the colonial period. He asks us to imagine a future in which forms of knowledge can break free from structural and epistemic dependency on a "universal" Western (both in its American and European varieties) style of learning, and in which universities can become centers for the production of local knowledges, rather than mimics of the Western institutions that have dominated intellectual practice and discouse for the last four centuries.

Mignolo was born in Argentina and studied Filosofia y Letras at the Universidad de Cordoba. He received a Doctoral Fellowship to study in France, at the Ecole des Haute Etudes where he completed his Doctorat the Troisieme Cycle in 1974 in the field of Semiotics and Literary Theory. He moved to the United States where he taught at the University of Indiana, the University of Michigan, and Duke University. He was chair of Duke's Department of Romance Studies from 1994-1999.

Mignolo published extensively in the field of semiotics and literary theory until the mid-eighties, when he devoted himself to studying the colonization of the New World and the expansion of the West. He has authored five books, including The Darker Side of the Renaissance (Ann Arbor, 1995), which received the Katherine Singer Kovacs Prize from the MLA for the best book of the year in the field of Latin American and Spanish literatures and cultures. His most recent book, The Idea of Latin America, is forthcoming from Blackwell, London.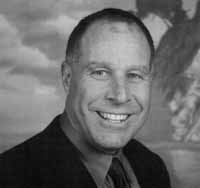 Corporate Responsibility to Working Families
PAUL ORFALEA
SATURDAY, FEBRUARY 22, 2003 12:45 p.m.
With a single copying machine, a $5,000 loan, and an unfailing vision, Paul Orfalea built Kinko's from a one-man operation in a converted food stand into a corporate powerhouse with over 1100 branches worldwide and 25,000 co-workers. His rise through the business world was sparked by a belief in the power of entrepreneurship and a strong commitment to the American dream. A chronically struggling student, he spent his school years frustrated by severe dyslexia and educational challenges in a system not equipped to accommodate or even recognize his needs. After overcoming this giant obstacle, Orfalea now strives to improve resources for the next generation through his family's philanthropic efforts and public speaking on early care and education, intergenerational care and learning distinctions.

Paul Orfalea will address the attendees of the 13th Annual Kravis de-Roulet conference "Leadership in Work/Family Balance" on February 22, 2003. The conference is co-sponsored by the Berger Institute for Work, Family, and Children and brings together scholars presenting research on work, family and childhood issues, work-life professionals, and representatives from programs that foster greater work-family balance.

This talk is open to the public and begins at 12:45 p.m. in the Athenaeum. Anyone interested in attending the conference may register by calling the Berger Institute at (909) 607-2928. Information may be obtained on line at http://berger.claremontmckenna.edu/conference/default.asp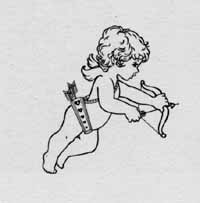 Valentine's Day Tea for Chocolate Lovers
THE CHOCOLATE CLUB
FRIDAY, FEBRUARY 14, 2003
The Chocolate Club invites you join us in a special Valentine's Day Tea. You will be enjoying a wide variety of tantalizing treats, featuring a well-loved dessert. We thought this event would be especially appropriate since many celebrate this day with gifts of chocolate. All types of chocolate desserts, created by the Athenaeum's own pastry chef, Sid Vichaita, will be served. Please stop by between 3:00-4:30 p.m., and remember to bring that special someone!