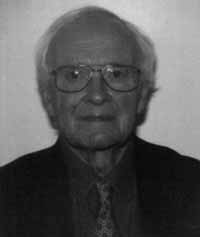 Mao's China: Before, During, and After
STUART SCHRAM
WEDNESDAY, FEBRUARY 19, 2003
Mao Zedong was the founder of modern China and one of the most influential 20th century thinkers. He was also a ruthless and deeply flawed leader whose policies killed tens of millions of people. To help us gain a better understanding of Mao Zedong, his policies, and his impact on the Chinese political landscape, the Athenaeum is pleased to present a lecture by Professor Stuart R. Schram, the leading authority in the West on the life and thought of Mao Zedong.

Schram's lecture will address three aspects of Mao Zedong's role in shaping the history of the Chinese Communist Party: how he established his primacy prior to the conquests of power in 1943; the increasingly singular and radical adventures he launched following the establishment of the People's Republic of China; and his imprint, for better or for worse, on China today, and its prospects for the future.

Schram is the author of several books including, The Thought of Mao Tse-Tung (1989), Ideology and Policy in China since the Third Plenum, 1978-1984 (1984), Marxism and Asia (1969), Mao Zedong: A Preliminary Reassessment (1983), and The Scope of State Power in China (1986). He is currently serving as the editor of a multi-volume edition of Mao's writings, including previously unavailable texts and letters from Chinese sources.

Schram is a Professor of Chinese Politics Emeritus at London University's School of Oriental and African Studies and founding head of its Contemporary China Institute. He is also a Research Associate at Harvard's John King Fairbank Center for East Asian Research.

Professor Schram's lecture is jointly sponsored by the Kravis Leadership Institute and the Athenaeum.