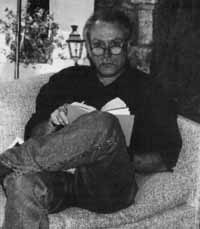 Globalization and the Geopolitics of Knowledge: The Role of the Humanities in the Corporate University
WALTER MIGNOLO
THURSDAY, FEBRUARY 20, 2003
Walter D. Mignolo is William H. Wannamaker Distinguished Professor in the Program of Literature at Duke University, where he has joint appointments with Romance Studies and Cultural Anthropology. He is currently the Director of the Center for Global Studies and the Humanities, a research and teaching unit within the John Hope Franklin Center for Interdisciplinary and International Studies. In his Athenaeum talk, Professor Mignolo will address an emerging crisis in the institutional, intellectual, and ideological practices of universities-both in the United Sates and elsewhere. These institutions have witnessed political and economic changes that bring into question the way knowledge has been produced and disseminated since the beginning of the colonial period. He asks us to imagine a future in which forms of knowledge can break free from structural and epistemic dependency on a "universal" Western (both in its American and European varieties) style of learning, and in which universities can become centers for the production of local knowledges, rather than mimics of the Western institutions that have dominated intellectual practice and discouse for the last four centuries.

Mignolo was born in Argentina and studied Filosofia y Letras at the Universidad de Cordoba. He received a Doctoral Fellowship to study in France, at the Ecole des Haute Etudes where he completed his Doctorat the Troisieme Cycle in 1974 in the field of Semiotics and Literary Theory. He moved to the United States where he taught at the University of Indiana, the University of Michigan, and Duke University. He was chair of Duke's Department of Romance Studies from 1994-1999.

Mignolo published extensively in the field of semiotics and literary theory until the mid-eighties, when he devoted himself to studying the colonization of the New World and the expansion of the West. He has authored five books, including The Darker Side of the Renaissance (Ann Arbor, 1995), which received the Katherine Singer Kovacs Prize from the MLA for the best book of the year in the field of Latin American and Spanish literatures and cultures. His most recent book, The Idea of Latin America, is forthcoming from Blackwell, London.