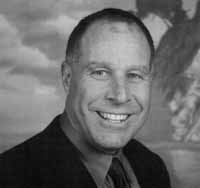 Corporate Responsibility to Working Families
PAUL ORFALEA
SATURDAY, FEBRUARY 22, 2003 12:45 p.m.
With a single copying machine, a $5,000 loan, and an unfailing vision, Paul Orfalea built Kinko's from a one-man operation in a converted food stand into a corporate powerhouse with over 1100 branches worldwide and 25,000 co-workers. His rise through the business world was sparked by a belief in the power of entrepreneurship and a strong commitment to the American dream. A chronically struggling student, he spent his school years frustrated by severe dyslexia and educational challenges in a system not equipped to accommodate or even recognize his needs. After overcoming this giant obstacle, Orfalea now strives to improve resources for the next generation through his family's philanthropic efforts and public speaking on early care and education, intergenerational care and learning distinctions.
Paul Orfalea will address the attendees of the 13th Annual Kravis de-Roulet conference "Leadership in Work/Family Balance" on February 22, 2003. The conference is co-sponsored by the Berger Institute for Work, Family, and Children and brings together scholars presenting research on work, family and childhood issues, work-life professionals, and representatives from programs that foster greater work-family balance.
This talk is open to the public and begins at 12:45 p.m. in the Athenaeum. Anyone interested in attending the conference may register by calling the Berger Institute at (909) 607-2928. Information may be obtained on line at http://berger.claremontmckenna.edu/conference/default.asp