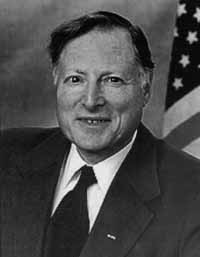 The Siege of Western Civilization -and How to Think About the War in Iraq
HERBERT MEYER P'03
TUESDAY, FEBRUARY 11, 2003
For those who were born and raised in the United States and other parts of the Western world, it is easy to take the culture for granted. One can be completely enveloped by Western customs, laws, and norms without giving it much thought. In his Athenaeum lecture, Herbert E. Meyer will discuss what lie sees as looming threats to the Western way of life, and share his perspectives on the pending war in Iraq. During the Reagan Administration, Herbert E. Meyer served as Special Assistant to the Director of Central Intelligence and Vice Chairman of the CIA's National Intelligence Council. In these positions he managed production of the U.S. National Intelligence Estimates and other top-secret projections for the President and his National Security Advisors. Meyer is widely credited with being the first senior U.S. government official to forecast the Soviet Union's collapse, which he did in the early 1980s- to considerable political derision. For his service he was awarded the National Intelligence Distinguished Service Medal, which is the intelligence community's highest honor. Prior to his service with the U.S. government, Meyer was an associate editor of
Fortune
, where he was among the magazine's top international specialists.
He is author of several books, including Real-World Intelligence: Organized Information for Executives (1988), The War Against Progress (1980), and Hard Thinking: The Fusion of Politics and Science (1993). Meyer's essays have been published in newspapers and journals nationwide, including a piece entitled, "The CIA Must Learn to Play Offense," which was published on the Wall Street Journal's editorial page shortly after the September 11 attacks.
Currently, Mr. Meyer is founder and president of Real-World Intelligence Inc., a company that is the world's leading designer of intelligence systems for businesses. Herbert Meyer is also the proud father of CMC senior and former Athenaeum Fellow, Tom Meyer.