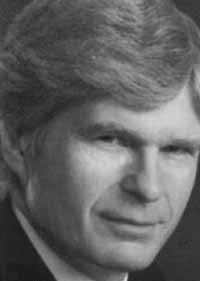 How the Teacher Unions Are Destroying American Education
PETER BRIMELOW
MONDAY, FEBRUARY 17, 2003 12:15 p.m.
Peter Brimelow is a prolific, thought-provoking, and controversial journalist and author. His latest book and the subject of his luncheon talk at Claremont McKenna College is The Worm in the Apple: How the Teacher Unions Are Destroying American Education (HarperCollins 2003)). In his talk, Brimelow will argue that no educational reforms, however worthy, can ever work unless a solution is found to a central problem in the system: the teacher unions. Considering them as a political force, he equates modern teacher unions with the monopolies and trusts that dominated headlines a century ago. Both teachers and students, he maintains, need to be rescued from the grip of an outdated, overgrown bureaucracy. Brimelow is a CBS Market Watch columnist and former senior editor at Forbes magazine and National Review. He is currently an editor of the internet journal VDARE, whose entries focus on immigration and ethnicity. He also serves as President of the Center for American Unity.

Brimelow is also author of The Wall Street Gurus: How You Can Profit from Investment Newsletters (1988), The Patriot Game: Canada and the Canadian Question Revisited (1986), and Alien Nation: Common Sense About America's Immigration Disaster (1995), the work for which he is best-known. Brimelow was born in England, in 1947, and educated at Sussex and Stanford Universities. He is now an American citizen. His Athenaeurn lecture is sponsored by the Salvatori Center at CMC.