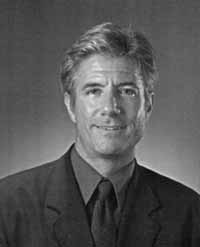 Memory, Counter-Memory, and the End of the Holocaust Monument
JAMES YOUNG
MONDAY, FEBRUARY 24, 2003
For the Germans and Austrians, memorializing the Holocaust has required public recognition of their crimes; for the Jews, it has required public expression of their suffering. Professor James Young is a leading authority on Holocaust memorialization. His scholarship brilliantly demonstrates how each monument is charged with the often highly problematic struggle between collective memory and national self-image, self-interest, and the aspiration toward a future. Professor Young serves on the board of directors for the Association of Jewish Studies as well as on the international museum boards at Auschwitz and Terezin. His previous books include At Memory's Edge: After-images of the Holocaust in Contemporary Art and Architecture (2000) and The Texture of Memory (1993), also published by Yale University Press, which won the National Jewish Book Award in 1994. In 1994 he curated "The Art of Memory" at the Jewish Museum in New York, an exhibition that later traveled to Germany. In 1997 he was invited to speak to the Bundestag on Germany's Holocaust memorial issue and was later appointed to the five-member Findungskommission for Germany's national Holocaust memorial. The only foreigner and only Jew on the panel, Young was active in guiding the memorial through its successful vote in the Bundestag and ended up as the commission's spokesperson, often appearing on German television and radio.

In the past six years Young has given nearly 200 public lectures in America, Europe, and Israel on national forms of remembrance, art, and museums. He has written more than a dozen catalogue essays for various artists and architects in this field and has contributed more than 100 articles and reviews to various journals and newspapers, including the New York Times, Chicago Tribune, Los Angeles Times, Slate, The Independent (London), Frankfurter Allgemeine Zeitung, Berliner Zeitung, and The Jerusalem Post.

Professor Young's lecture is part of a series Confronting Evil: Lectures on the Holocaust and Genocide and is sponsored by the Gould Center for Humanistic Studies.