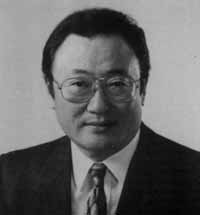 Towards an Enhanced East Asian Economic Cooperation
IL SAKONG
TUESDAY, MARCH 4, 2003
The Marian Miner Cook Athenaeum is honored to host Dr. Il SaKong, one of the leading experts on East Asian political economy. In his Athenaeum lecture, Dr. SaKong will discuss the current status of economic cooperation in East Asia with emphasis on globalization, the objectives and processes of institutionalizing economic cooperation, and the ideas and prospects for establishing a free-trade agreement and a regional monetary fund in East Asia. Dr. SaKong is Chairman and CEO of the Institute for Global Economics, a private non-profit research institute based in Seoul. Until 2002 he served as South Korean Ambassador for International Economy and Trade. During his tenure at various key posts, SaKong played a leading role in framing Korea's development strategy and economic policies. He served in South Korea as Minister of Finance (1987-88), Senior Secretary to the President for Economic Affairs (1983-87), Senior Counsellor to the Minister of Economic Planning Board (1982) and Senior Economist of the Presidential Council on Economic and Scientific Affairs ( 1979-80). Before joining the Korean government, SaKong was Vice-President at the Korea Development Institute (1973-1982) and was President of the Korea Institute for Industrial Economics and Trade (1983). Dr. SaKong has also served as a Special Consultant to the International Monetary Fund. In 1999 he chaired the Asia-Europe Vision Group and authored its report, For a Better Tomorrow: The Asia Europe Partnership in the 21st Century (1999). He also chaired the Emerging Markets Eminent Persons Group (EMEPG) for reforming international financial architecture. The EMEPG, which included former finance ministers and central bank governors from major emerging market economics, published Rebuilding the International Financial Architecture (2001).

Dr. SaKong has written and edited many books and numerous articles on the subject of the Korean economy, major issues in economic development, and international finance and trade policy issues. His books include Korea in the World Economy (1993), The Korea-United States Economic Relationship (1997), and The World Doesn't Wait for Us (2001). Dr. SaKong graduated from Seoul National University and received his MBA and Ph.D. from the University of California at Los Angeles. He has taught at New York University and the University of Sheffield.

Dr. SaKong's lecture is sponsored by the Keck Center for International and Strategic Studies, in cooperation with the Freeman Asian Political Economy Program and the Marian Miner Cook Athenaeum.