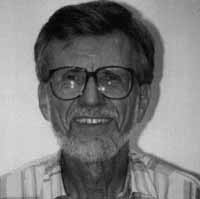 Gandhi: Imperialist, Nationalist, Hindu?
THOMAS METCALF
MONDAY, MARCH 10, 2003
As a historical figure, Gandhi is lauded for his tactics of passive resistance in the face of injustice and for his resolute leadership in the struggle to free India from British control. However, one has to wonder whether or not the usual narrative history does justice to the complexity of his life and actions. In his Athenaeum talk, Thomas Metcalf, a noted scholar of the history of the British Empire and Modern South Asia, will attempt to dig deeper into the facts and circumstances of Gandhi's life by illuminating Gandhi's relationship to the British Empire and to Indian nationalist identity. In particular, Professor Metcalf will focus on Gandhi's attitude toward the British and his ideas regarding Hindu nationalism. With a better understanding of these facets of his life, we can better understand who Gandhi was, and how his actions shaped the future of the Indian subcontinent.

Thomas Metcalf is professor of history and the Sarah Kailath Chair of Indian Studies at the University of California, Berkeley. Metcalf's current scholarship focuses on examining India as the center of the British Empire in the 19th Century, from which ideas, personnel, and institutions flowed out to the entire Indian Ocean region. At UC Berkeley, Professor Metcalf serves as a Trustee for the American Institute of Indian Studies.

Metcalf's publications include, The Aftermath of the Revolt: India, 1857-1870 (Princeton, 1964); Land, Landlords, and the British Raj (California, 1979); An Imperial Vision: Indian Architecture and Britain's Raj (California, 1989); Modern India Anthology (New York, 1970; revised 1990); and Ideologies of the Raj (Cambridge, 1995).

Professor Metcalf's lecture is jointly sponsored the Kravis Leadership Institute and the Marian Miner Cook Athenaeum.