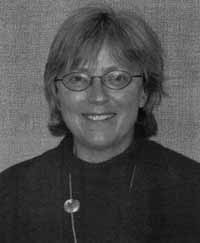 The Sources of Ethnic Conflict: Insights from the Post-Communist Experience
VALERIE BUNCE
THURSDAY, MARCH 13, 2003
The collapse of communist regimes from 1989-1991 in Eastern Europe and the former Soviet Union was followed-and sometimes accompanied-by growing conflicts between nations within multinational states. Why did this occur? How does the ethnic makeup of these states shape their prospects for peace, stability, and territorial integrity? What does an analysis of the post-communist region tell us generally about conflict and cooperation in multiethnic states?

Professor Valerie Bunce will address these and other questions in her evening talk at the Athenaeum, sponsored by the Keck Center for International and Strategic Studies. Valerie Bunce is a leading scholar of comparative politics and a specialist on issues of democratization, ethnic conflict, and political change. She has published dozens of scholarly articles and books, including Subversive Institutions: The Design and the Destruction of Socialism and the State and Do New Leaders Make a Difference? (1999) Executive Succession and Public Policy Under Capital ism and Socialism (1981).

Professor Bunce served as vice president of the American Political Science Association in 2000-2001 and president of American Association for the Advancement of Slavic Studies in 2001-2002. She is currently visiting the Athenaeum from Cornell University where she is the chair of the government department.