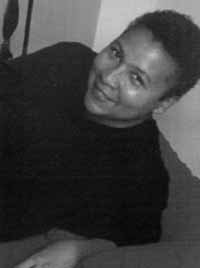 Feminist Education: Changing All Our Lives
bell hooks
TUESDAY, MARCH 25, 2003
Cultural critic, author, and feminist theorist, bell hooks, will deliver the inaugural address for an annual lecture series to honor the late Sue Mansfield, Claremont McKenna College professor of history, emerita.

Known as a feminist thinker, the writings of bell hooks cover a broad range of topics on gender, race, teaching, and the significance of media for contemporary culture. She strongly believes that these topics cannot be dealt with separately, but understood only in their interconnectedness.

Celebrated as one of the nation's leading public intellectuals by The Atlantic Monthly, and named one of Utne Reader's "100 Visionaries Who Could Change Your Life," hooks spends her time teaching, writing, and lecturing around the world.

During her career hooks has served as a professor in the English departments at Yale University and Oberlin College, and most recently as Distinguished Professor of English at City College and the Graduate Center of the City University of New York. Like educational theorist Paulo Freire, bell hooks sees education as the practice of freedom, her "right as a subject in resistance to define reality." For hooks: "teaching is a performative act . . . that offers the space for change, invention, spontaneous shifts, that can serve as a catalyst drawing out the unique elements in each classroom."

A prolific writer, bell hooks is the author of more than 20 books, including Teaching to Transgress: Education as the Practice of Freedom (1994); Salvation: Black People and Love (2001); Ain't I a Woman: Black Women and Feminism (1981); Bone Black: Memories of Girlhood (1996); Killing Rage: Ending Racism (1995), and, with Cornell West, Breaking Bread: Insurgent Black Intellectual Life (1991). She is also the author of Happy to Be Nappy (1999), a children's book. Her last book Rock My Soul: Black People and Self-Esteem was released in December 2002.

Born in Hopkinsville, Kentucky, the pseudonym bell hooks was the name of her great grandmother on her mother's side and used to honor them and to provide a separate voice from the author. The decapitalization and the pseudonym itself are her attempts to take the reader's focus away from the author and place it on the context of the work. hooks received her B.A. from Stanford University in 1973, her M.A. in 1976 from the University of Wisconsin, and her Ph.D. in 1983 from the University of California, Santa Cruz.

This visit to CMC by bell hooks is sponsored by the Dean of Faculty, the Gould Center for Humanistic Studies, the department of history, and the Athenaeum.