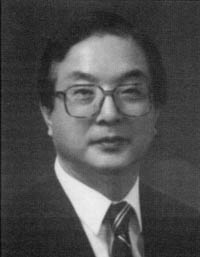 New Leaders in Asia: Implications for America
CHONG-WOOK CHUNG
THURSDAY, APRIL 10, 2003 12:15 p.m.
New leaders have emerged recently in China and South Korea. They will rule their countries for at least five to ten years, during which many great changes are expected in East Asia. Their coming to leadership represents not only a change of individual power holders but also a transfer of power from one generation to another. Little is known about these new leaders. Who are they? Are they nationalists with strong resentments against the U.S.? What domestic and external issues will they confront? What policies will they pursue bilaterally and multilaterally? And how will they affect the U.S. policies in the region?

The U.S. is already confronted with difficult challenges in East Asia. Examples include North Korea's nuclear weapons and missiles program, anti-American feelings, the call for readjustments in U.S. military presence, and the rapid rise of China as a regional economic and military power. The future of East Asia and U.S. policies in the region will depend on how we deal with these new leaders.

Chong-Wook Chung, will address these and other issues in his luncheon speech- sponsored by the Keck Center for International and Strategic Studies in cooperation with the Marian Miner Cook Athenaeum.

Professor Chong-Wook Chung, having studied at Seoul National University (BA in international relations, 1965) and Yale University (Ph.D. in political science, 1975), returned to Korea in 1977 after a brief teaching career at Yale and American University in Washington, D.C. to take up an appointment at Seoul National University as a professor of international relations. Beginning in 1993 he worked for two years in the office of the Korean President as the Senior Secretary for Foreign Policy and National Security. Later he was appointed as Korean Ambassador to the People's Republic of China where he served until April 1998. He is now a professor at Ajou University in Suwon Korea.

He has published many books and articles, including Maoism and Development: The Politics of Industrial Management in China (1980), and Major Powers and Peace in Korea (1979).

Professor Chung is currently the Freeman Foundation Visiting Professor of Asian Affairs at Claremont McKenna College and is teaching a course this spring on Topics in U.S. Relations with Asia.