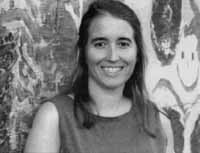 How to Live Your Dream of Volunteering Overseas
ZAHARA HECKSCHER
WEDNESDAY, APRIL 2, 2003 12:15 p.m.
Zahara Heckscher's career as a writer and social justice organizer is grounded in her work overseas: volunteering to plant fruit trees in rural Zambia and helping to build a medical clinic in Nicaragua. The founder of the Community Alliance for Youth Action and former director of the Washington office of Global Exchange, Heckscher currently lectures on international volunteering at college campuses around the country.

She is a contributing editor at Transitions Abroad magazine. Her articles have been published in Community Jobs magazine, on the United for a Fair Economy website, and in the book Global Backlash: Citizen Initiatives for a Just World Economy (Rowman and Littlefield, 2002). Heckscher resides in Washington, D.C., where she is completing her graduate studies in International Development at American University, and works for the Center for Economic Justice.

Zahara Heckscher is sponsored by the Career Services Center at CMC. Lunch begins at 11:45 a.m. and she will speak at 12:15 p.m.