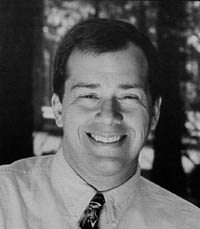 Becoming Evil: How Ordinary People Commit Genocide and Mass Killing
JAMES WALLER
WEDNESDAY, APRIL 2, 2003
Dubbed the "Age of Genocide" by some historians, the 20th century's litany of atrocities continues into the 21st century. To date, more than two million people have been killed in Sudan's decades-long civil war and an additional 4.5 million have been driven from their homes. The September 11 terrorist attacks on American soil that claimed approximately 2,830 lives is another painful reminder of the destruction that can be waged by individuals motivated by ideologies or grievances against an existing state.

As the worldwide death toll rises, it is more critical than ever to understand the psychological roots of evil that can lead to mass murder. In his new book Becoming Evil: How Ordinary People Commit Genocide and Mass Killing (Oxford University Press 2002), social psychologist and psychology professor James Waller draws from seven years of research to mount an original argument for understanding why political, social, and religious groups wanting to commit mass murder are never hindered by a lack of willing executioners. In his Athenaeum lecture Professor James Waller will present his arguments and ideas on how being aware of our own capacity for inhumane cruelty, and knowing how to cultivate the moral sensibilities that curb that capacity, are the best safeguards we can have against future genocide and mass killing.

Professor James Waller is Lindaman chair and professor of psychology at Whitworth College, where he created the Prejudice Across America tour six years ago to give students firsthand exposure to the corrosive effects of racism as well as the work being done by individuals and groups to bring about racial reconciliation. He has been recognized for outstanding teaching and research in the areas of social psychology, racism, and Holocaust and genocide studies. He has written more than 30 articles in refereed professional journals and six chapters in edited books, including Face to Face: The Changing State of Racism Across America (Perseus Books, 1998), as well as the book that is the topic of his lecture.