Athenaeum Location
Print Newsletter
April 11, 2003
Vol. 18, No. 11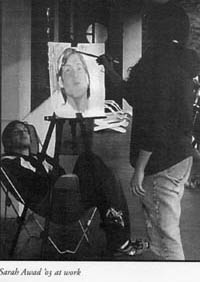 Senior Art Show
SARAH AWAD '03
FRIDAY, APRIL 11, 2003 3:00 p.m.- 4:30 p.m.
When asked about the representation of the soul, a typical CMC student might refer to philosophical writings or literature. Senior Sarah Awad, however, turns to paint. "Corresponding with my belief that everything physical has a spiritual connection," Sarah writes, "I have always sought to express something deeper than the transitory nature of a person, something beyond the finite flesh." Her current body of work, a culmination of a four-year struggle with diverse styles and mediums, concentrates on portraiture. Through this focus, she hopes to reassign value to the human individual and place particular emphasis on the role of portraits as a method of attaining a fuller knowledge of who humans are and who they are created to be. Sarah is a studio art and math major at Claremont McKenna College. In addition to her show and reception at the Athenaeum, Sarah's work will also be shown in the Williamson Gallery at Scripps College on April 25. All are invited to attend.
Los Angeles Chamber Orchestra Soloists: Chamber Conversations
PATRICIA MABEE, harpsichord
ALLEN VOGEL, oboe
MARGARET BATJER, violin
SAMUEL FORMICOLA, viola
VICTORIA MISKOLCZY, viola
DOUGLAS DAVIS, cello
MONDAY, APRIL 14, 2003
Since its founding in 1969, the Los Angeles Chamber Orchestra has earned international acclaim for its unsurpassed virtuosity and versatility. Under the baton of Jeffrey Kahane-who in 1997 became the fifth in a succession of extraordinarily distinguished music directors (following Sir Neville Martinet, Gerard Schwartz, Iona Brown, and Christof Perick)-this 40-member ensemble has enjoyed standing ovations at sold-out performances in venues ranging from inner-city L.A. elementary schools to Carnegie Hall. Known for its innovative programs, the Orchestra performs a startlingly varied repertoire-from Corelli to Corigliano, Locatelli to Lutoslawki, Schubert to Steinmetz. Demonstrative of the Orchestra's commitment to new music is its Sound Investment, a group of LACO patrons who each season combine their resources to commission a new work, which is then premiered as part of the Orchestra's subscription concert series.

Education and community outreach have always been vital to the mission of the L.A. Chamber Orchestra. Meet the Music, a program offered in cooperation with the Los Angeles Unified School District, allows students in grades 4 through 6 to have personal contact with musicians and composers and participation in the musical community. Another series, Neighborhood Concerts, is an outreach and community education program designed to bring live concerts by the Chamber Orchestra to local community venues in economically and culturally diverse L.A. neighborhoods. Still another way of bringing down traditional barriers between musicians and audiences is Conversations, an interactive series featuring music of the Baroque and Classical periods. As in this evening's presentation, the players not only communicate through the language of music, but also engage in dialogue with the audience.

For this program, six world-class Los Angeles Chamber Orchestra soloists will perform works by Georg Philipp Telemann: (Trio Sonata in G minor for violin, oboe and continuo), Johann Sebastian Bach (Sonata in G major for viola and harpsichord, BWV 1027), and Wolfgang Amadeus Mozart (Quintet in C minor for oboe, violin, two violas and cello, K. 406). This event is sponsored by the Gould Center for Humanistic Studies.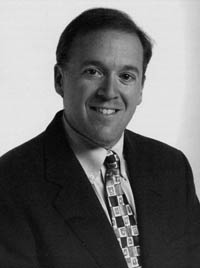 The Economic Welfare Cost of War: An Empirical Assessment
GREGORY HESS
TUESDAY, APRIL 15, 2003
What would the world pay for peace? War carries heavy economic costs. In the months leading up to the war in Iraq, the stock market languished, unable to shake the negative economic effects of the pending conflict. When the war commenced with the full glory of the "shock and awe" campaign, U.S. and foreign markets surged under the expectation that the war would be won quickly and decisively. Unfortunately, the gains disappeared just as quickly as they had appeared when U.S. and British forces began to encounter what the news media described as "set-backs" in the war campaign.

Claremont McKenna College Professor Gregory D. Hess can confirm empirically what the markets seem to know intuitively: war is bad for the economy and economic welfare, especially when it is drawn out and bloody. In a recently published paper Professor Hess asks the intriguing question: what is peace worth? How much would people rationally pay to secure it? The value of peace is, of course, more than just the economic cost of war, but looking at these economic costs at least sets a lower bound for what the nations of the world might be willing to pay. In his Athenaeum lecture Professor Hess will explore this issue, and share some of his fascinating findings.

Professor Hess is currently the Russell S. Bock Professor of Public Economics and Taxation at Claremont McKenna College. Prior to coming to CMC he was the Danforth-Lewis Professor of Economics at Oberlin College, and he has also held permanent teaching appointments at Cambridge University and the University of Kansas. He has also served as a visiting scholar and academic consultant for the Federal Reserve Banks of Cleveland and Kansas City and the IMF, and as an economist for the Board of Governors of the Federal Reserve System.

Professor Hess is a prolific writer, and his articles have been published in numerous books and academic journals. His recent work includes "Is there Evidence of a Poverty-Conflict Trap?" (October 2002), "For Better or For Worse: State Level Marital Formation and Risk Sharing" (October 2002), and "Terrorism from Within: An Economic Model of Terrorism" (September 2002), as well as the paper from which his lecture topic is drawn.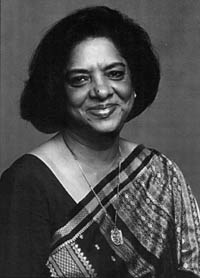 The Global War Against Women
NAFIS SADIK
WEDNESDAY, APRIL 16, 2003
"I believe that the world owes her a debt of gratitude for all she has done over the years to place women at the very center of development."

-Hillary Rodham Clinton

The world's population may grow to more than nine billion people by the year 2050. How will the international community respond to this development, environmental and humanitarian challenge? Dr. Nafis Sadik is currently the Special Envoy of the United Nations Secretary-General for HIV/AIDS in Asia. She has served the United Nations for over 30 years and was appointed Executive Director of the United Nations Populations Fund (UNFPA) in 1987. Upon her appointment, Dr. Sadik became the first woman, in the history of the Untied Nations, to lead one of its major voluntarily-funded programs. Under her leadership as Secretary-General of the landmark International Conference on Population and Development, held in Cairo in 1994, an approach to reproductive health that fosters female empowerment through education and economic opportunity was unanimously agreed to by the international community.

Dr. Sadik is a native of Pakistan. Educated at Loreta College in Calcutta she received her Doctor of Medicine degree from Dow Medical College in Karachi before serving her internship in gynecology and obstetrics at City Hospital in Baltimore. Upon her return to Pakistan she ran the women's and children's wards of Pakistani hospitals. She later served as Pakistan's Director-General for the Central Family Planning council responsible for the country's health and family planning program before joining the U.N. in 1971.

Her efforts and contributions in the field of population and development have been honored by the governments of Indonesia, Pakistan, and Egypt, among others, and by the Planned Parenthood Federation of America. Dr. Sadik is also a member of the Board of Governors of the Foundation for Human Development and the South Asian Commission on the Asian Challenge. From 1994 to 1997 she served as the President of the society for International Development. Dr. Sadik is the author of numerous publications in the areas of reproductive health and family, population and development, women, and gender and development.

Dr. Sadik's visit to Claremont is jointly sponsored by VOX: Voices for Planned Parenthood at the Claremont Colleges and the Marian Miner Cook Athenaeum.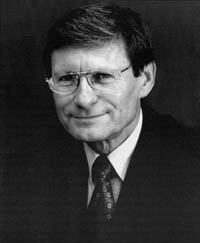 EU Enlargement and Economic Catching-up of the Candidate Countries
LESZEK BALCEROWICZ
THURSDAY, APRIL 17, 2003 12:15 p.m.
Next year Poland will be among the first group of Eastern European countries to become full members of the European Union. No one deserves more credit than Leszek Balcerowicz in setting Poland on the necessary economic course to join this union of advanced European states. Currently serving as the governor of Poland's Central Bank, Dr. Balcerowicz is the most influential economist in Poland and one of the most prominent politicians in all of Eastern Europe today. Dr. Balcerowicz travels to Claremont from the Central Bank in Warsaw to share his insights on Poland's accession to the European Union.

Dr. Balcerowicz has an impressive history of public service and academic accomplishment. Before the collapse of communism in Poland, Dr. Balcerowicz taught economics and held academic posts in his country and abroad. In September 1989 he became Deputy Prime Minister and Minister of Finance in the first non-communist government in Poland. He also served as President of the Economic Committee of the Council of Ministers. In this vital period in Poland's transition to capitalism and democracy, he designed and executed the radical stabilization and transformation of the Polish economy. He remained in the government until December 1991. From April 1995 to December 2000 he was the president of the Polish political party, Freedom Union (UW). From 1997 to June 2000, Dr. Balcerowicz again served in government, returning to the posts of Deputy Prime Minister, Minister of Finance and President of the Economic Committee of the Council of Ministers. In January 2001, Poland's parliament appointed Dr. Balcerowicz to the post of the President of the National Bank of Poland. He remains in this post today.

In addition to his public service, Dr. Balcerowicz has remained an active scholar in the field of economics throughout the 1990s. Since October 1992, he has been a professor at the Warsaw School of Economics (WSE), and since 1993 has been Chair of International Comparative Studies at WSE. He is the recipient of a dozen honorary degrees from universities in the United States and Europe.

This talk is co-sponsored by the Keck Center for International and Strategic Studies and the Marian Miner Cook Athenaeum. Lunch is served at 11:45 am. Dr. Balcerowicz will speak at 12:15 pm.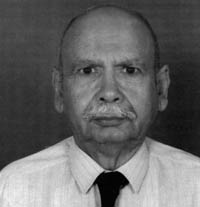 South Asia- What Lies Ahead
Y.M. BAMMI
THURSDAY, APRIL 17, 2003
What lies ahead for South Asia? General Y.M. Bammi will share his perspective on the prevailing strategic environment in South Asia, with special reference to terrorism, fundamentalism, nuclear issues, and their international ramifications. Touching on post-9/11 realignments in the region, he will chart a road map for future cooperation between the United States and South Asia, with special emphasis on the India/Pakistan/Afghanistan/Iran quadrangle. The impact of the U.S.-Iraq Conflict will also be analyzed.

During his 37 years of distinguished military service in the Indian army, General Bammi played an active role in counter insurgency operations, the 1962 India-China war, and the 1971 India-Pakistan war in East Pakistan which led to the establishment of Bangladesh. He commanded an infantry battalion on the Line of Control in Jammu and Kashmir, an independent infantry brigade, a mountain division, and a strike corps. Bammi retired as the Director General of Assam Rifles-India's oldest paramilitary force guarding the North East frontier. He served as instructor with the Royal Bhutan Army from 1963-1965 and was India's defense advisor in Malaysia and Singapore from 1977-1980. He has traveled extensively, including to the USSR, Germany, the U.K., France, Thailand, Nepal, and Japan.

In addition to contributing articles on various security subjects, including the Pakistan army, Gen. Bammi recently completed a research thesis on South East Asia. His first book, Kargil 1999: The Impregnable Conquered was released by Field Marshal Sam Manekshaw, MC, in October 2002, and is currently under reprint. An active member of the Indian Institute of Strategic Studies, he is a visiting lecturer at the Indian Institute of Advance Studies, the Infantry School at Mhow, College of Land and Air Warfare, and the Indian National Police Academy. He is a research fellow at the United Services Institution of India and a member of the Gorkha Rifles foundation in the United Kingdom.

General Bammi is a graduate of the Defense Services Staff College, Higher Commanders Course and Senior Defense Management Course, and has a master's degree in Military Science.

General Bammi's visit is cosponsored by the Keck Center for International and Strategic Studies and the Marian Miner Cook Athenaeum.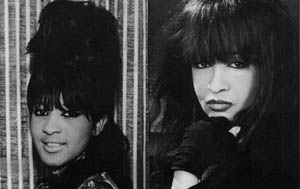 Beyond the Beehive
RONNIE SPECTOR
TRICIA SCOTTI, guitar
GABRIELLA OSTROWSKA, piano
MONDAY, APRIL 21, 2003
Ronnie Spector sang "Be My Baby" as the ultimate bad Catholic dream girl, a barely legal Spanish Harlem incident with a voice that's been blowing woofers since 1963. She is St. Veronica, blessed among women, inspiring bad girls from Patti Smith to Madonna to spend years chasing her echo, not to mention nice Catholic boys like Scorsese, Springsteen and Johnny Thunders.

-Rob Sheffield
Rolling Stone, October 28, 1999

Ronnie Spector, a self-described "girl from Spanish Harlem," is an icon in the world of rock-and-roll music. Revered by artists and fans alike, Spector achieved success in the 1960s while still in her teens as lead singer and founding member of the quintessential girl group, the Ronettes. With chart-topping hits like "Be My Baby" (1963), "Walking in the Rain" (1964), and "Baby, I Love You" (1963), the Ronettes were the original bad girls of rock. In the Sixties Spector's opening acts ranged from the Rolling Stones to Eric Clapton and the Yardbirds. The Ronettes were personally invited by the Beatles to open for their final U.S. tour. Other rock legends with whom Spector has performed and recorded include Bruce Springstecn, Jimi Hendrix, Joey Ramone, Patti Smith, and Alice Cooper.

At the height of Ronnie Spector's success, she became trapped in an abusive marriage that deprived her of the stage, the recording studio, and, for a time, her identity. Instead of playing to packed houses, she lived behind electric gates, barbed wire, and guard dogs, enduring nonstop psychological and emotional torture. At the age of 29, she fled from ex-husband Phil Spector's mansion in her bare feet. Despite enormous obstacles, Ronnie Spector found her way back to the life and career in music she had lost.

In Beyond the Beehive, Ronnie Spector chronicles her unique odyssey from the Peppermint Lounge to Beverly Hills, from hit men to hit records, from disenfranchisement to the courtroom, and from CBGB's to performances for the leaders of the free world. With humor, innocence, and optimism, she tells her story as the ultimate rock-and-roll survivor.

Her performance is part of the Intercollegiate Women's Studies series Women, Music, and Activism and is jointly sponsored by the Gould Center for Humanistic Studies, the CMC President's Office, the CMC Dean of the Faculty's Office, and the Marian Miner Cook Athenaeum.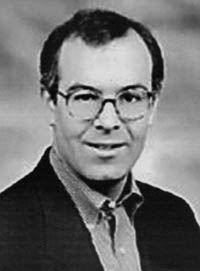 The Last (Suburban) Man: The Suburbs and American Politics
DAVID BROOKS
THURSDAY, APRIL 24, 2003 12:15 p.m.
David Brooks's wit and insight into the new bourgeois-bohemian class (bobos) is vividly displayed in Bobos in Paradise: The New Upper Class and How They Got There (2000, Simon & Schuster). Brooks is currently writing a book on suburban man, a class that overlaps the bobos, and his lecture will sketch the themes of his most recent work. Attendees can expect a presentation characterized by a combination of humor and understanding second to none among contemporary journalists.

Brooks is a senior editor of the Weekly Standard, a contributing editor at Newsweek and the Atlantic Monthly, and the "Machine Age" columnist for the New York Times Magazine. He appears often as a commentator on National Public Radio, CNN's Late Edition, and The Jim Lehrer Newshour. Before joining the Weekly Standard in 1995, he was a foreign correspondent and op-ed editor for the Wall Street Journal.

Brooks has also published articles in numerous periodicals including the New Yorker, Forbes, the Washington Post, the TLS, Commentary, and Public Interest.

David Brooks' luncheon talk is sponsored by Claremont McKenna College's Salvatori Center. Lunch will be served at 11:45 am. The talk begins at 12:15 pm and is open to the public.
Under the Lights Presents
Dinner Theater
Eat Your Heart Out by Nick Hall
Rebecca Hermanowicz `03 , director
THURSDAY-SATURDAY, APRIL 24, 25, and 26, 2003 6:00 p.m.
Under the Lights, CMC's longest running student theater group, is proud to present Nick Hall's Eat Your Heart Out (1975), a comedy in three acts.

This hilarious comedy follows the exploits of Charlie, an aspiring actor, as he waits tables in restaurant after restaurant waiting for his big break. Among his regulars are Doris, a burger-and-fries girl engaged to a snails-and-oysters guy, and Mr. and Mrs. Carter, a married couple trying to escape their boring rut. Between cheesy commercials and small stage parts, Charlie struggles by in his 'toy job', trying to satisfy his finicky customers. But even harder to please are the fickle casting directors who make him jump through hoops for a chance at stardom. Come share in Charlie's highs and lows as he strives to maintain his dignity ... and his sanity ... in both jobs.

The cast: Stefanie Altman '06, Gina Banks '03, Megan Brotherton '04, Tanya Giang '03, Ahmar Iqbal '03, Megan Lloyd '03, Navid Mehrjou '03, David Mistysyn '05, Amy Nelson '05, George Swaner '06, Andy Tharp '04, and John Van Wyck '06.

The play lasts approximately two hours, and contains some adult humor. Dinner theater is made possible by Under the Lights, the Marian Miner Cook Athenaeum, and ASCMC.

Claremont Colleges students, faculty, and staff NO CHARGE
Community guests $17.00 per person

Seating will be festival style and is limited. Sign up early, and please circle your choice of dates very carefully.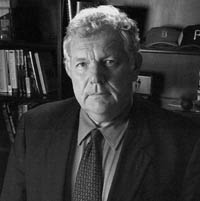 Integrity in Public and Private Life
WILLIAM BENNETT
TUESDAY, APRIL 29, 2003
William Bennett is known as one of the nation's most respected voices on cultural, political, and education issues. Currently, he is a distinguished fellow at the Heritage Foundation, codirector of Empower America, and chairman and co-founder of K12, an Internet-based elementary and secondary school.

During the 1980s, Dr. Bennett emerged as one of the nation's most prominent political figures. He served as President Reagan's chairman of the National Endowment for the Humanities from 1981-1985, as Secretary of Education from 1985-1988, and as President Bush's "drug czar" from 1989-1990. Currently, Dr. Bennett also is the chairman of Americans for Victory over Terrorism, a project dedicated to sustaining and strengthening public opinion as the war on terrorism moves forward. In his various roles, he was perceived as a man of strong, reasoned convictions, and as a person who spoke candidly and honestly about some of the most important issues of our time.

Named by Time magazine as "One of the 25 Most Influential People in America," Dr. Bennett is a contributor to a variety of newspapers and magazines including The Washington Post, New York Times, and the Wall Street Journal. He has written and edited 15 books and also has a weekly segment on Fox News Channel's Hannity & Colmes. Dr. Bennett's most recent books are Why We Fight: Moral Clarity and the War on Terrorism (2002) and The Children 's Book of Home and Family (2002).

As an undergraduate, Dr. Bennett studied philosophy at Williams College. He earned his doctorate degree from the University of Texas and a law degree from Harvard University.

The Pacesetters Fellowship Program is the culmination of the hard work and dedication of alumni from the classes of 1948, 1949, and 1950-the Pacesetters. The program attracts leaders in business, academia, and public affairs to Claremont McKenna College for classroom visits and one-on-one interactions with students. Dr. Bennett is the third Pacesetters Fellow.
Visual Arts Senior Thesis: The Tragedy of September 11
BENJAMIN ROYAS '03
Creative Thesis: Sculptural Grotesqueries
PARKER MASON '03
FRIDAY, MAY 2, 2003 3:00-4:30 p.m.
The Great War and the Great Depression of the 1930's
DIETER STIEFEL
THURSDAY, APRIL 24, 2003 4:00 p.m.
The Gould Center for Humanistic Studies and the Departments of Economics and History at Claremont McKenna College are pleased to announce that, on Thursday, April 24 at 4:00 p.m., Professor Dieter Stiefel will give the sixth presentation in the Gould Center's new program, "Afternoons at the Ath." This series brings visiting scholars and public figures to campus to make short (25 minutes or so), informal presentations, followed by Q & A and conversation with students and faculty.

Professor Stiefel, an economic historian of international renown, has written extensively on a broad range of subjects, including the problem of insolvency in the development of modern market economies, the economics of National Socialism and the Holocaust, and the impact of the American occupation on post-World War II economies in Europe. In his Athenaeum presentation, Professor Stiefel will explain how the social, political, and institutional developments of the inter-war years led to the world economic crisis of the 1930'S.

Among Professor Stiefel's books are: Entnazifizierung in Osterreich (1981) (Denazification in Austria), Die politische Okonomie des Holocaust (2001) (The Political Economy of the Holocaust), and Die grosse Krise in einem kleinen Land: osterreichische Finanz- und Wirtschaftspolitik, 1929-1938 (1988) (The Great Depression in a Small Country: Austrian Finance and Political Economy, 1929-1938).

ALL ARE WELCOME-STUDENTS ESPECIALLY SO.