Athenaeum Location
Print Newsletter
September 29, 2003
Vol. 19, No. 02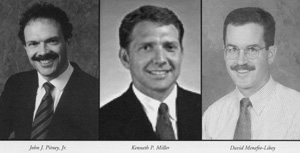 California Politics: Losing Ground or Making Strides?
JOHN J. PITNEY, JR.
KENNETH MILLER
DAVID MENAFEE-LIBEY
MONDAY, SEPTEMBER 29, 2003
Is the recall of Governor Gray Davis a celebrity circus or a real way to make progress toward better state government? Is California government powered by private corporations or other special interest groups? Is Arnold Schwarzenegger right, does "the money comes in and the favors go out?" Ever controversial, the California political scene is boiling over with accusations, questions, and searing commentary from the left, right, and middle. In the last two months California politics have made international headlines as issues such as the recall election, budget crisis, and "legislative gridlock" feed fierce debates around the globe. Also under attack are 'sacred' California monuments such as Proposition 13, the law requiring a two-thirds vote by the legislature to raise most taxes (except property taxes which are capped at one percent and can increase by no more than two percent per year unless two-thirds of voters approve a larger increase).

With a huge presidential electorate, and a country-sized economy (California has the 7th largest economy in the world) the precedents set in California will likely have a large influence on the rest of the nation and world. Leadership changes could lead to great improvements, or mismanagement and erosion of confidence in electoral politics.

The Athenaeum is pleased to host three prominent Claremont professors to analyze and lead a discussion on the current political scene. Jack Pitney, professor of government, is one of CMC's most popular teachers and frequently quoted media expert. Kenneth Miller, assistant professor of government, has just this fall joined the CMC faculty. David Menefee-Libey, is associate professor of politics at Pomona College and coordinator of its Public Policy Analysis Program. Come learn about the key players in this historic recall election drama, and enjoy what is sure to be an intense and lively debate.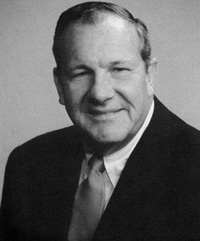 Challenges and Opportunities in America's Relations with East Asia
MICHAEL ARMACOST
TUESDAY, SEPTEMBER 30, 2003
The new problems of terrorism, dangers of nuclear proliferation, sluggish economic growth in key countries, mid pan-Asian patterns of regional cooperation pose special policy challenges. The collaboration among the major powers on key issues, such as the North Korean nuclear crisis, presents an unusual diplomatic opportunity. These are among the issues that Dr. Armacost will explore.

Michael H. Armacost has been a Shorenstein Distinguished Fellow in the Asia/Pacific Research Center at Stanford University since September 2002. He previously held the position of President of The Brookings Institution from October 1995 until June 2002. During his twenty-four years in government, he served as U.S. Ambassador to Japan, U.S. Ambassador to the Philippines, Under Secretary of State for Political Affairs, and occupied senior policy responsibilities in the National Security Council and Department of Defense. From 1993-1995 he was Distinguished Senior Fellow and Visiting Professor at Stanford University's Asia/Pacific Research Center.

Armacost was educated at Carleton College, Friedrich Wilhelms University, and Columbia University. He has taught and lectured at Pomona College, Georgetown University, Stanford University, Johns Hopkins University, and International Christian University (Japan). He is the author of three books; the most recent Friends or Rivals? The Insider's Account of U.S.-Japan Relations (1996), assessed the relations between Japan and the United States in the post-Cold War era. Dr. Armacost is the recipient of the President's Distinguished Service Award, the Defense Department's Distinguished Civilian Service Award, and the Secretary of State's Distinguished Service Award.

He is a board member of Carleton College, the Asia Foundation, and the American Academy of Diplomacy; a director of AFLAC, Applied Materials, and Cargill; and a member of the Council on Foreign Relations, the Trilateral Commission and the National Academy of Public Administration.

Dr. Armacost's visit is sponsored by the Keck Center for International and Strategic Studies.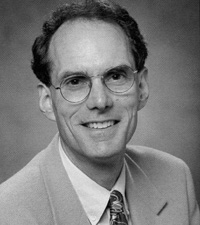 The Korean War: The Legacy for U.S.-Korean Relations
WILLIAM STUECK
WEDNESDAY, OCTOBER 1, 2003
The current crisis over Korea has roots that may be traced back to at least 1945, when the United States and the Soviet Union divided the peninsula at the 38th parallel after the Second World War. Although that decision engaged the United States in Korea as never before, the U.S.-Korean relationship as we know it today can be understand only through a careful reappraisal of the Korean War (1950-1953).

William Stueck grew up in Connecticut and received his Ph.D. in history from Brown University in 1977. Since then he has devoted the bulk of his research to the U.S. relationship with East Asia. Among his books are The Korean War: An International History (Princeton, 1995), which has been translated into Korean, Japanese, and Russian; and Rethinking the Korean War: A New Diplomatic and Strategic History (Princeton, 2002). Most recently, he edited Eye on Korea: An Insider Account of U.S.-Korean Relations, by James V. Young (Texas A & M, 2003). His current research is for a history of U.S.-Korean relations.

Stueck is currently Distinguished Research Professor at the University of Georgia. He also has taught at Syracuse University, Purdue University, and New College of the University of South Florida. In 1995 he taught at Hankuk University of Foreign Studies in Seoul, Korea as a Senior Fulbright Scholar.

Professor Stueck's visit is sponsored by the Keck Center for International and Strategic Studies.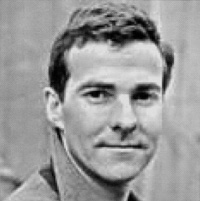 An Evening with David Ebershoff
DAVID EBERSHOFF
THURSDAY, OCTOBER 2, 2003
With his first novel, The Danish Girl (2000), David Ebershoff achieved national attention as one of the most promising young writers in the United States. Faultlessly reconstructing the milieu of pre-WWII Europe, Ebershoff tells an unconventional story of transgendered experience with wit, delicacy, and compassion. The novel was named a New York Times notable book of the year, and won a Lambda Literary Award.

His next book, a collection of stories called The Rose City: Stories (2001), showed that the highly specialized atmosphere of his first novel was by no means the product of imaginative limitations. Indeed, the story collection showed an astonishing range of emotional insight and narrative technique, even while building each tale around the locale of the title city, Pasadena (2001).

With his most recent novel this remarkable writer combines his penchant for historical fiction with his array of writerly gifts to render an epic tale of one family's experience in the town that would become the city of the author's birth. Mixing the romanticism of Wuthering Heights (1847) (to which the book often alludes) with the modernism of Thomas Mann- parts of the novel seem modeled on Mann's masterpiece Buddenbrooks (1901)- Ebershoff produces a saga distinctively his own, lit from within by a loving portrait of the geographies of Southern California.

Aside from being one of the most interesting writers of his generation, David Ebershoff is also the publishing director of the eminent Modern Library at Random House. We are pleased to welcome him to CMC in conjunction with the Gould Center seminar in Gay/Lesbian Writers of the 20th Century.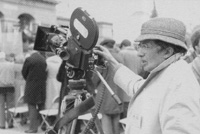 Germany and the Secret Genocide: A Documentary Film
J. MICHAEL HAGOPIAN
MONDAY, OCTOBER 6, 2003
At a time when global issues dominated the political agenda of the world's nations as never before, a regime managed, in the last years of its existence, to perpetrate upon millions of its citizens a program of mass deportation, terrorism, and genocide on a theretofore unrivaled scale. The leaders and their agents who carried out these atrocities did so with astonishingly little intervention-or even, to this day, notice or censure-on the part of other nations. The victims, caught between imperial powers engaged in a world war, were deported to desolate climes, forced into slave labor, and massacred en masse.

Yet it was not Auschwitz or Buchenwald or Dachau or Majdanek or Sobibor that provided the backdrop for this slaughter. Rather, it was in the mountains of Sassun, in the deserts of Mesopotamia and Syria, and in the towns and villages of Asia Minor, that, in 1915, the sultanate of the Ottoman Empire, abetted by an expansionist Germany intent on building a railroad stretching from Berlin to Baghdad, effected its own "ethnic cleansing." In a genocide eerily prefiguring crimes of a generation hence, untold numbers of Armenian men, women, and children perished. (A 1985 United Nations Human Rights Subcommission report put the death toll at "at least one million"-more than half the Armenian population, with the rest being forcibly driven from their homeland.)

Dr. J. Michael Hagopian has dedicated the better part of his life to making documentary films on subjects ranging from environmental devastation to multicultural issues to events of little-known or forgotten history. Among the more than 70 films that he has written, directed, and produced are The Forgotten Genocide (1975) (nominated for two Emmy Awards in production and writing), and a trilogy- of which Germany and the Secret Genocide (2003) is the second film- called The Witnesses. These films involved more than 20 years of research and interviews with 400 survivors-eleven of whom appear in Germany and the Secret Genocide.

Many of Hagopian's earlier films were produced under grants from the U.S. Office of Education and the Ethnic Heritage Program, the California Endowment for the Humanities, and the California State Department of Education. In 1979, Hagopian, who has a doctorate in international relations from Harvard University and a graduate degree in film from USC, established the Armenian Film Foundation, which has produced 13 educational videos and documentary films and gathered a film archive of survivors of the Armenian genocide.

This presentation is cosponsored by the Gould Center for Humanistic Studies and the Center for the Study of the Holocaust, Genocide, and Human Rights.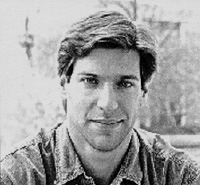 The Smoking Gun: Energy and Health in Developing Nations
DAN KAMMEN
TUESDAY, OCTOBER 7, 2003
Health and environmental concerns are hot topics here in the United States, but what are the issues in developing countries? In his Athenaeum presentation, Dan Kammen will discuss the effect the environment has on the well-being of the populations of such nations. The Director of the Renewable and Appropriate Energy Laboratory (RAEL), Kammen is an authority in dealing with policy regarding energy and the environment. Dan Kammen, professor of Public Policy in the Goldman School of Public Policy at the University of California at Berkeley, has done extensive work in the area of renewable energy. He also worked on many projects regarding the risk analysis of global warming. In 1993, he received the 21st Century Earth Award, recognizing contributions to rural development and environmental conservation from the Global Industrial and Policy Research Institute and Nihon Keizai Shimbun in Japan.

An advocate of deep cuts in greenhouse gas emissions and resource consumption, Kammen works hard to promote environmental policy change. He is a regular commentator on energy matters here in California as well as across the world. He is the author of Should We Risk It? Exploring Environmental, Health, and Technological Problem Solving (1999) a book on environmental, technological, and health risks and has also written over 120 journal articles. Dan Kammen received his B.A. in physics from Cornell University and his M.A. and Ph.D. from Harvard University.

This lecture is part of the series The Environment in Crisis, funded by a grant from the Mellon Foundation and coordinated by Kathleen Purvis-Roberts, assistant professor of chemistry in the Joint Science Department.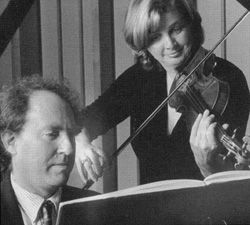 Bravo Brahms!
MARGARET BATJER, violin
JEFFREY KAHANE, piano
WEDNESDAY, OCTOBER 8, 2003
Since its founding in 1969, the Los Angeles Chamber Orchestra has earned international acclaim for its unsurpassed virtuosity and versatility. Under the baton of Jeffrey Kahane- who in 1997 became the fifth in a succession of extraordinarily distinguished music directors (following Sir Neville Martinet, Gerard Schwaruz, Iona Brown, and Christof Perick)- this 40-member ensemble has enjoyed standing ovations at sold-out performances in venues ranging from inner-city L.A. elementary schools to Carnegie Hall. Known for its innovative programs, the Orchestra performs a startlingly varied repertoire- from Corelli to Corigliano, Locatelli to Lutoslawki, Schubert to Stemmez.

Education and community outreach have always been vital to the mission of the Los Angeles Chamber Orchestra. Meet the Music, a program offered in cooperation with the Los Angeles Unified School District, allows students in grades 4 through 6 to have personal contact with musicians and composers and participation in the musical community. Another series, Neighbor-hood Concerts begun as a pilot project in the 1994-1995 season, is an outreach and community education program designed to bring live concerts by the Chamber Orchestra to local community venues in economically and culturally diverse L.A. neighborhoods. Still another way of bringing down traditional barriers between musicians and audiences is Conversations, an interactive series featuring mostly music of the Baroque and Classical periods. In this Athenaeum program, concert master Margaret Batjer and music director Jeffrey Kahane will perform two of the three violin sonatas of Johannes Brahms (No. 1, in G, op. 78; and No. 3 in D minor, op. 108).

Since her debut solo appearance at age 15 with the Chicago Symphony Orchestra, Margaret Batjer has performed with a succession of major ensembles throughout the U.S. and Europe. A graduate of the Curtis Institute and former student of the legendary Ivan Galamian, Batjer, whose reputation as violinist of consummate technique and unimpeachable musicianship spans oceans and continents, performs regularly at such festivals as Music from Marlboro, the La Jolla Summerfest, the Naples and Cremona Festivals, and (in 1995 and 1999, at the invitation of Maurizio Pollini) the Salzburg Festival. Among the numerous recordings she has made for such labels as EMI, Nuova Era, BMG, and Dynamic, is a performance, with Salvatore Accardo, of J.S. Bach's concerto in D minor for two violins.

Even before maestro Kahane, a native of Los Angeles, embarked on a spectacularly successful career as a conductor, he had earned a reputation as a soloist of the highest order. His keyboard artistry, which the Los Angeles Times has described as "versatile in styles, superior in technique, unlimited in horizons," has led to numerous collaborations with the world's great orchestras (the New York, Los Angeles, Rotterdam, and Israel Philharmonic, and Cleveland, Philadelphia, and Leipzig Gewandhaus Orchestras, to name but a few), chamber ensembles (the Emerson String Quartet, among others), and the preeminent virtuosi of our time (among whom Joshua Bell, Yo-Yo Ma, and Dawn Upshaw just begin a long list). His discography- as conductor, pianist, and harpsichordist- includes the music of Bach, Schubert, Richard Strauss, Bernstein, and Paul Schoenfeld. A new recording of Bach's violin concerti with Hilary Hahn and the Kahane-led Los Angeles Chamber Orchestra will be released on Deutsche Grammophon this fall.

This program is sponsored by the Gould Center for Humanistic Studies at Claremont McKenna College.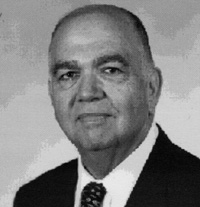 Reflections on the Armenian Genocide
RICHARD HOVANNISIAN
THURSDAY, OCTOBER 9, 2003
While extraordinarily few scholars can lay legitimate claim to being the world's foremost authority on any subject or any period, Richard Hovannisian owns the distinction of being the unsurpassed expert on the entirety of a nation's history. As the author of a score of volumes (not to mention more than fifty articles) on every aspect and period of Armenian history, as founder and three-time president of the Society for Armenian Studies, and as first holder of the Armenian Educational Foundation Endowed Chair in Modern Armenian History at UCLA, Hovannisian's contribution to the understanding of Armenian and Near Eastern and Caucasian history remains unrivalled- and will likely continue as such for generations to come.

Even as his monumental two-volume history, The Armenian People from Ancient to Modern Times (1997), encompasses the 3,000 years and six continents of the Armenian state, Hovannisian is perhaps best known for his research and writing on the widespread massacre, deportation, and diaspora that began under the Ottoman sultanate in 1894, continued with the Cilician pogroms of 1909, and culminated in the genocide of 1915-1922. A Guggenheim Fellow, Hovannisian has received many honors and awards, not only for his scholarship, but also for his civic activities and leadership in the advancement of Armenian studies. In 1990 Hovannisian was elected to the Armenian Academy of Arts and Sciences- the first nonresident to be so honored. He has received honorary doctorates from Yerevan State and Atrsakh State University, and, on the occasion of the 80th anniversary of the establishment of the First Republic, President Robert Kocharian awarded him the Movses Khorenatsi Medal in recognition for a lifetime's achievement in education in the social sciences.

This presentation is cosponsored by the Gould Center for Humanistic Studies and the Center for the Study of the Holocaust, Genocide, and Human Rights.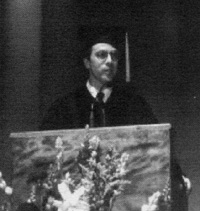 WordsWorth Society Lunch
BRUCE McKENNA
FRIDAY, OCTOBER 10, 2003 12:00 NOON
CMC's Founding Trustee Donald McKenna delighted in coming to the Athenaeum and one of his favorite activities was attending the regular WordsWorth Society lunches. In honor of Donald McKenna's 96th birthday, the Athenaeum is bringing back the WordsWorth Society Lunch.

Please join special guest Bruce McKenna, Donald's grandson, in exploring the joy of a rich vocabulary. The only requirement is that you bring along an interesting word that you have researched: history, derivation, meaning, and usage. Come by for lunch and celebrate a true McKenna tradition!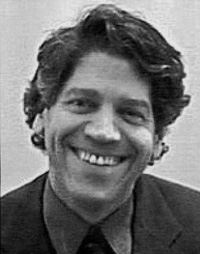 Soul of a Citizen: Living with Conviction in a Cynical Time
PAUL LOEB
MONDAY, OCTOBER 13, 2003
Known as a bold thinker and nationally respected scholar on the psychology of social involvement, social critic, activist, and author, Paul Loeb will challenge your perceptions of civic engagement. Loeb blends individual stories of ordinary heroes who have become involved in community issues with historical sources of inspiration to offer a vision of the future in which each member of society feels a sense of connection to the community.

As an associated scholar at the Seattle Center for Ethical Leadership and board chair of Washington's Peace and Justice Alliance, Loeb sees the value of sustained ethical leadership in encouraging citizens to see how the powerlessness and pervasive cynicism of our times can be overcome through moving from passivity to meaningful participation. Defining the rewards of community involvement as "a sense of connection and purpose rare in purely personal life," Loeb elucidates the individual importance of working toward social change.

Internationally recognized as a powerful role model for active and engaged scholarship, Paul Loeb has lectured at over 300 colleges and universities nationwide, given over 800 TV and radio interviews, and appeared frequently on CNN, BBC, and NBC networks, and National Public Radio. Over the past 30 years, he has committed himself to researching and writing about civic responsibility and empowerment by asking what makes some people choose lives of social commitment while others abstain.

Mr. Loeb's lecture is based on his most recent book, Soul of a Citizen: Living With Conviction in a Cynical Time (1999), which follows his previous publications Generation at the Crossroads: Apathy and Action on the American Campuses (1994), Nuclear Culture: Living and Working in the World's Largest Atomic Complex (1982), and Hope in Hard Tunes: America's Peace Movement and the Reagan Era (1986). The Kravis Leadership Institute and the Marian Miner Cook Atheneaum are pleased to sponsor Mr. Loeb's lecture.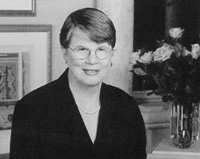 A Conversation with Janet Reno
JANET RENO
TUESDAY, OCTOBER 14, 2003
When Janet Reno was appointed the 78th Attorney General of the United States, she became the first woman to lead the nation's largest law enforcement office. Her eight-year term made her the longest-serving attorney general since the Civil War. During Ms. Reno's tenure, she revolutionized law enforcement by achieving conventional crime rate and drug use reductions, as well as demonstrated outstanding integrity and adherence to the laws of justice.

As Attorney General during the Clinton Administration, Ms. Reno enforced policies on civil rights, race relations, corruption, the environment, gun control, and immigration. Focusing on the well-being of the Nation's children, she pushed for reforms to provide assistance to troubled youth. Ms. Reno also increased the government's information technology resources devoted to law enforcement and proposed additional Internet security by encouraging collaboration between companies and federal agencies.

Because of her outstanding service, Ms. Reno has been recognized by numerous organizations for her positive and enduring contributions to both law enforcement and humanity. Recently, she was named the 2003 recipient of the Stennis Center's Lindy Boggs Award, which honors a woman from the south who has demonstrated the ideals of patriotism, courage, integrity, and leadership through public service. Ms. Reno also has been inducted into the National Women's Hall of Fame, is the recipient of the Women's International Center Living Legacy Award and the Woman of Vision Award, to name a few.

Ms. Reno is a graduate of Cornell University and Harvard Law School. After nine years in private practice, she was named staff director of the Judiciary Committee of the Florida House of Representatives. Ms. Reno's other positions include counsel for the Florida Senate's Criminal Justice Commission for Revision of the Criminal Code, state attorney for the Eleventh Judiciary Circuit of Florida, and state attorney for Dade County.

Janet Reno's appearance at the Athenaeum is sponsored by the Res Publica Society of Claremont McKenna College. Dinner reservations are for CMC persons only. The lecture beginning at 6:45 p.m. is open to the public without charge, no reservations necessary.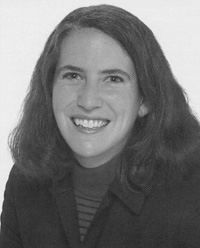 Research on the Long-term Effects of Radioactive Fallout in Kazakhstan
KATIE PURVIS-ROBERTS
WEDNESDAY, OCTOBER 15, 2003
On August 29, 1991, the country of Kazakhstan announced that it would end all nuclear testing at the northern Semipalatinsk range and close the testing site after nearly forty years of experimenting with nuclear devices. After hundreds of nuclear tests, many have wondered just how much damage has been done. Enter Professor Katie Purvis-Roberts of the Joint Science Department of the Claremont Colleges.

Professor Purvis-Roberts has been a part of a study that has examined the environmental and health impacts of the nuclear testing in the former Soviet nation. She has already traveled to Kazakhstan three times to be a part of the project. She is particularly interested in how those who live near the testing site cope with the idea of interacting with such a decimated environment. The study is also looking at the longterm health effects of the exposure to radioactive material. Using both historical and environmental data, the study promises to produce informative and amazing results. She plans to return to Kazakhstan next summer to complete the study and present her findings.

In addition to this fantastic experience, Purvis-Roberts is also a Visiting Scientist at the National Center for Atmospheric Research. She received both her M.A. and Ph.D. from Princeton University. This Iecture is part of the ongoing Athenaeum series The Environment in Crisis.