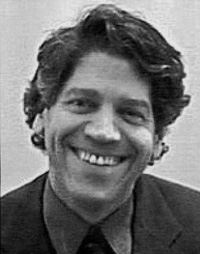 Soul of a Citizen: Living with Conviction in a Cynical Time
PAUL LOEB
MONDAY, OCTOBER 13, 2003
Known as a bold thinker and nationally respected scholar on the psychology of social involvement, social critic, activist, and author, Paul Loeb will challenge your perceptions of civic engagement. Loeb blends individual stories of ordinary heroes who have become involved in community issues with historical sources of inspiration to offer a vision of the future in which each member of society feels a sense of connection to the community.

As an associated scholar at the Seattle Center for Ethical Leadership and board chair of Washington's Peace and Justice Alliance, Loeb sees the value of sustained ethical leadership in encouraging citizens to see how the powerlessness and pervasive cynicism of our times can be overcome through moving from passivity to meaningful participation. Defining the rewards of community involvement as "a sense of connection and purpose rare in purely personal life," Loeb elucidates the individual importance of working toward social change.

Internationally recognized as a powerful role model for active and engaged scholarship, Paul Loeb has lectured at over 300 colleges and universities nationwide, given over 800 TV and radio interviews, and appeared frequently on CNN, BBC, and NBC networks, and National Public Radio. Over the past 30 years, he has committed himself to researching and writing about civic responsibility and empowerment by asking what makes some people choose lives of social commitment while others abstain.

Mr. Loeb's lecture is based on his most recent book, Soul of a Citizen: Living With Conviction in a Cynical Time (1999), which follows his previous publications Generation at the Crossroads: Apathy and Action on the American Campuses (1994), Nuclear Culture: Living and Working in the World's Largest Atomic Complex (1982), and Hope in Hard Tunes: America's Peace Movement and the Reagan Era (1986). The Kravis Leadership Institute and the Marian Miner Cook Atheneaum are pleased to sponsor Mr. Loeb's lecture.