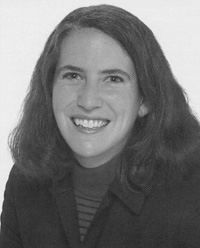 Research on the Long-term Effects of Radioactive Fallout in Kazakhstan
KATIE PURVIS-ROBERTS
WEDNESDAY, OCTOBER 15, 2003
On August 29, 1991, the country of Kazakhstan announced that it would end all nuclear testing at the northern Semipalatinsk range and close the testing site after nearly forty years of experimenting with nuclear devices. After hundreds of nuclear tests, many have wondered just how much damage has been done. Enter Professor Katie Purvis-Roberts of the Joint Science Department of the Claremont Colleges.

Professor Purvis-Roberts has been a part of a study that has examined the environmental and health impacts of the nuclear testing in the former Soviet nation. She has already traveled to Kazakhstan three times to be a part of the project. She is particularly interested in how those who live near the testing site cope with the idea of interacting with such a decimated environment. The study is also looking at the longterm health effects of the exposure to radioactive material. Using both historical and environmental data, the study promises to produce informative and amazing results. She plans to return to Kazakhstan next summer to complete the study and present her findings.

In addition to this fantastic experience, Purvis-Roberts is also a Visiting Scientist at the National Center for Atmospheric Research. She received both her M.A. and Ph.D. from Princeton University. This Iecture is part of the ongoing Athenaeum series The Environment in Crisis.