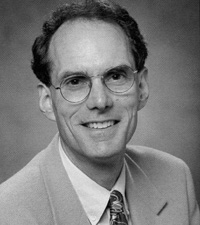 The Korean War: The Legacy for U.S.-Korean Relations
WILLIAM STUECK
WEDNESDAY, OCTOBER 1, 2003
The current crisis over Korea has roots that may be traced back to at least 1945, when the United States and the Soviet Union divided the peninsula at the 38th parallel after the Second World War. Although that decision engaged the United States in Korea as never before, the U.S.-Korean relationship as we know it today can be understand only through a careful reappraisal of the Korean War (1950-1953).

William Stueck grew up in Connecticut and received his Ph.D. in history from Brown University in 1977. Since then he has devoted the bulk of his research to the U.S. relationship with East Asia. Among his books are The Korean War: An International History (Princeton, 1995), which has been translated into Korean, Japanese, and Russian; and Rethinking the Korean War: A New Diplomatic and Strategic History (Princeton, 2002). Most recently, he edited Eye on Korea: An Insider Account of U.S.-Korean Relations, by James V. Young (Texas A & M, 2003). His current research is for a history of U.S.-Korean relations.

Stueck is currently Distinguished Research Professor at the University of Georgia. He also has taught at Syracuse University, Purdue University, and New College of the University of South Florida. In 1995 he taught at Hankuk University of Foreign Studies in Seoul, Korea as a Senior Fulbright Scholar.

Professor Stueck's visit is sponsored by the Keck Center for International and Strategic Studies.