Athenaeum Location
Print Newsletter
November 10, 2003
Vol. 19, No. 04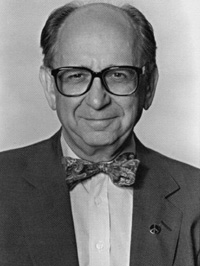 Interactive Problem Solving: A Social-Psychological Approach to Conflict Resolution and Its Application to the Israeli-Palestinian Case
HERBERT KELMAN
MONDAY, NOVEMBER 10, 2003
For many years, Herbert Kelman has been engaged in the development of interactive problem solving, an unofficial third-party approach to the resolution of international and intercommunal conflicts. In his Athenaeum talk, Professor Kelman will discuss the application of this conflict resolution approach to the Arab-Israeli conflict, with special emphasis on its Israeli-Palestinian component. The lecture will explore the logic of such problem-solving workshops, which promote change in individual participants and through interaction in small groups, as a vehicle for change at the level of public policy and political culture. It will focus on the dialectics of interactive problem solving, stemming from the potential contradictions in its dual purpose: to produce changes in the individual participants and to transfer these changes to the larger political process. Illustrations will be provided from his experiences of over thirty years in work on the Israeli-Palestinian conflict.

Herbert Kelman is the Richard Clarke Cabot Research Professor of Social Ethics at Harvard University and was Director of the Program on International Conflict Analysis and Resolution at Harvard's Weatherhead Center for International Affairs from 1993 to 2003. He received his Ph.D. in Social Psychology from Yale University in 1951. He is past president of the International Studies Association, the International Society of Political Psychology, the InterAmerican Society of Psychology, and several other professional associations. Kelman is recipient of many awards, including the Socio-Psychological Prize of the American Association for the Advancement of Science (1956), the Kurt Lewin Memorial award (1973), the American Psychological Association's Award for Distinguished Contributions to Psychology in the Public Interest (1981), the Graweineyer Award for Ideas Improving World Order (1997), and the Austrian Medal of Honor for Science and Art First Class (1998). His major publications include International Behavior: A Social-Psychological Analysis (editor; 1965), A Time to Speak: On Human Values and Social Research (1968), and Crimes of Obedience: Toward a Social Psychology of Authority and Responsibility (with V. Lee Hamilton; 1989).

Professor Kelman's Athenaeum lecture is the final lecture in the series Conflict Resolution: Intergroup and International Perspectives.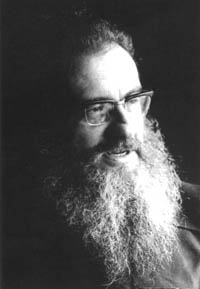 Reading from His Work
W.D. SNODGRASS
TUESDAY, NOVEMBER 11, 2003
Responsible for the emergence of American confessional poetry- and an important influence on Robert Lowell and Anne Sexton- W.D. Snodgrass won the 1960 Pulitzer Prize with his first book, Heart's Needle (1959). The title is taken from an old Irish saying that "An only daughter is the needle of the heart," and it refers to his sequence of poems celebrating his encounters with his young daughter, the only child of a broken marriage. Snodgrass saw much of our domestic suffering as occurring against a backdrop of a universal suffering, and he said that one of his inspirations for Heart's Needle was Gustav Mahler's Kindertotenlieder (1904), a sequence of elegiac songs on the death of children. Snodgrass followed his astonishing first book with After Experience: Poems and Translations (1968), poems preoccupied with social and philosophical subjects as well as lyrics inspired by paintings. Snodgrass then developed a series of dramatic monologues spoken by nine men and women who died in Hitler's bunker in the last days of the Second World War. Collected as The Fuhrer Bunker: The Complete Cycle (1995), the cycle became one of the most controversial books of contemporary poetry as some accused Snodgrass of inviting sympathy for the most contemptible human beings. In fact, Snodgrass was searching for the source of evil often denied in our common humanity.

Born in Wilkinsburg, Pennsylvania, Snodgrass was educated at Geneva College and the University of Iowa and has taught at Cornell, Syracuse, and the University of Delaware. In addition to his poetry, Snodgrass has also published remarkable volumes of critical prose including, In Radical Pursuit: Critical Essays and Lectures (1975), To Sound Like Yourself: Essays on Poetry (2003), and De/compositions (2001), which was a finalist for the 2002 National Book Award.

W.D. Snodgrass returns to CMC as part of the series Athenaeum Encores celebrating the 20th anniversary of the Marian Miner Cook Athenaeum.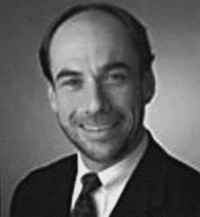 The Federal Budget: Friend or Foe?
DOUGLAS HOLTZ-EAKIN
WEDNESDAY, NOVEMBER 12, 2003
One of the major national concerns of the day is the current budget deficit. Many worry that we will end up bankrupting social programs such as social security, while others say that a budget deficit is not much of a problem relative to world events. This issue is desperately in need of careful attention and a practical response.

At the center of this controversy is Douglas Holtz-Eakin. On February 4, 2003, Douglas Holtz-Eakin began his four-year term as Director of the Congressional Budget Office. He is responsible for overseeing the CBO as well as meeting with budget committees in Congress to make sure that the agency is meeting the stringent demands of the legislature. This experience, however, is not Dr. Holtz-Eakin's first experience in economic policy-making. Dr. Holtz-Eakin previously worked for 18 months as Chief Economist for the President's Council of Economic Advisers.

Dr. Holtz-Eakin is Trustee Professor of Economics at the Maxwell School, Syracuse University, where he has also served as Associate Director of the Center for Policy Research. He worked as editor of the National Tax Journal, and served on the editorial board of many publications, including Public Budgeting & Finance, Economics and Politics, and Public Works Management and Policy. Holtz-Eakin is also the coeditor of Making Work Pay: The Earned Income Tax Credit and Its Impact on America's Families (2002) and the forthcoming Public Policy and the Economics of Entrepreneurship (2004).

Please join us at the Athenaeum for what is sure to be very interesting and appropriate insight into the state that our country finds itself in today.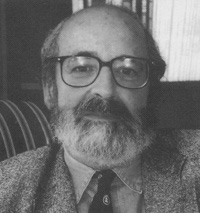 The Shadow University: The Betrayal of Liberty on America's Campuses
ALAN CHARLES KORS
THURSDAY, NOVEMBER 13, 2003
Who defends our right to free speech? Alan Kors, president of the Foundation for Individual Rights in Education (FIRE), argues for free speech, individual liberty, religious freedom, rights of conscience, legal equality, due process and academic freedom on all college campuses. In his lecture, Kors will describe how American students at the dawn of the 21st century are victims of a generational swindle of epic proportions. On campus after campus, students of the sixties, now in power, have moved from free speech movements to speech codes. Kors believes they have also moved from racial integration to racial separatism, from treating students as young adults to treating students as children, and from struggles against mandatory chapel to struggles for mandatory sensitivity training on issues of "diversity." Tackling the tough questions of how and why our rights have changed, Kors will also address the costs of losing our liberty.

Professor Alan Charles Kors has been teaching European intellectual history at the University of Pennsylvania since 1968. He earned his undergraduate degree from Princeton and his M.A. and Ph.D. from Harvard. Coauthor of The Shadow University: The Betrayal of Liberty on America's Campuses (1998), he has received two awards for distinguished college teaching, and also served as editor-in-chief of the recently published Oxford Encyclopedia of the Enlightenment (4 volumes, 2002). Additional publications include Witchcraft in Europe, 400-1700: A Documentary History (1990); D'Holbach's Coterie: An Enlightenment in Paris (1976); and Atheism in France, 1650-1729: The Orthodox Sources of Disbelief (1990). The Phi Beta Kappa visiting scholar for 2003-2004, Professor Kors lecture is sponsored by Tau chapter of the honor society.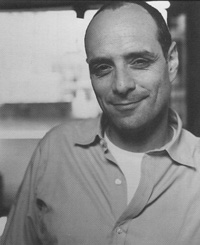 Conversation with Eric Schlosser
ERIC SCHLOSSER
MONDAY, NOVEMBER 17, 2003
The publication of Fast Food Nation: The Dark Side of the All-American Meal (2001) brought Eric Schlosser international acclaim. In this shocking expose, Schlosser asserts that the fast food industry has quickened the demolition of our landscape, increased the gap between the rich and the poor, launched a new form of American cultural imperialism abroad, and fueled an epidemic of obesity, the likes of which has never been seen in this country. He makes these arguments using a brilliant combination of sardonic wit, careful reasoning, and passionate journalism. According to USA Today, "Fast Food Nation is the kind of book that you hope young people read because it demonstrates far better than any social studies class the need for government regulation, the unchecked power of multinational corporations and the importance of our everyday decisions."

Schlosser followed this success with the release of Reefer Madness: Sex, Drugs, and Cheap Labor in the American Black Market in 2003. In this work, Schlosser argues that as much as ten percent of the American economy is comprised of illegal underground enterprises. Reefer Madness focuses on pornography, marijuana, and migrant labor with hard-hitting journalism and brutal honesty.

In a very short time, Schlosser has become a very powerful name in journalism and literary circles. Before the publication of these two stunning works, Schlosser wrote for Rolling Stone, The New Yorker, and the Atlantic Monthly. He won a National Magazine Award for Reefer Madness and has received a Sidney Hillman Foundation Award for Reporting.

Eric Schlosser's visit to CMC is part of the series Crisis in the Environment funded by a grant from the Mellon Foundation and the Roberts Environmental Center at Claremont McKenna College.

Come and see what is guaranteed to be a provocative presentation at the Marian Miner Cook Athenaeum. The dinner is open to CMC persons only. The lecture is open to all on a first-come basis with remote viewing in McKenna Auditorium.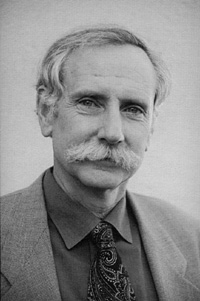 Is the U.S.D.A. Dietary Pyramid a Threat to Public Health?
WALTER WILLETT
TUESDAY, NOVEMBER 18, 2003
In many ways, you are what you eat. Unfortunately, America's expanding waistline suggests we are consuming large portions of the wrong foods, and without much exercise. In fact, two-thirds of all Americans are overweight. The epidemic of obesity is a critical public health concern and all of us are paying the price. As health insurance premiums rise, preventative nutritional medicine is vital to lowering both our cholesterol and medical co-payments.

Yet the government is still not doing its part to encourage healthy eating. Dr. Walter Willett, Professor of Epidemiology and Nutrition, and Chairman of the Department of Nutrition at the Harvard School of Public Health, points out that the Food Guide Pyramid was created using questionable scientific data and has not been modified since its inception. Dr. Willett will share his groundbreaking research and present an updated dietary pyramid that has already proven to be nearly twice as effective in reducing risk for major chronic disease.

He grew up in Madison, Wisconsin, studied food science at Michigan State, and graduated from the University of Michigan Medical School before obtaining a Doctorate in Public Health from Harvard. Dr. Willett has focused much of his work over the last 25 years on the development of methods to study the effects of diet on the occurrence of major diseases. He also lectures at Harvard Medical School.

In addition to publishing over 800 articles, primarily on lifestyle risk factors for heart disease and cancer, Dr. Willett's recent book for the general public, Eat, Drink and Be Healthy: The Harvard Medical School Guide to Healthy Eating (2001) has appeared on most major best seller lists. Dr. Walter Willett's lecture is sponsored by the Athenaeum and Health Education Outreach, with a grant from the Meatless Monday organization, a public health campaign to lower the average American's saturated fat intake by 15% by 2010.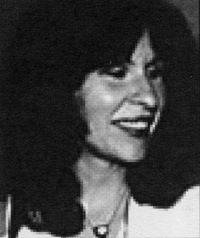 The Country Under My Skin: A Memoir of Love and War
GIOCONDA BELLI
WEDNESDAY, NOVEMBER 19, 2003
"I had exposed myself to bullets, death; I had smuggled weapons, given speeches, received awards, had children - so many things, but a life without men, without love, was alien to me," writes Gioconda Belli in her memoir, The Country Under My Skin: A Memoir of Love and War (2002). The ground-breaking Nicaraguan poet and novelist will share a first-hand account of her experiences in the Sandanista revolution in her evening address at the Athenaeum.

Belli's intriguing story details her escape from a stifling, upper-class marriage into the world of poetry and sexual fulfillment through a unique blend of political and personal history. With the Sandinista overthrow of Anastasio Somoza in 1979 that ended his 45 year dictatorship, Nicaragua entered a new political phase working toward a new model of libertarian socialism. A passionate rebel who held many positions in the Sandinista government, Belli emerged as both a liberated woman and a prisoner of love. Entangled by her affair with revolutionary leader Modesto and frustrated by the cult of machismo keeping women from the revolution's inner circle, she now shares those contradictions of female freedom. Throughout the 1980's Gioconda Belli traveled extensively as a spokesperson for the Sandinistas in an effort to urge revolutionary leaders such as Fidel Castro to support the Nicaraguan revolution. Both her experiences and her ability to express such a complicated history in prose and verse are unparalleled.

Gioconda Belli's publications include the following novels: The Inhabited Woman (1989), Sofia de los Presagios (1998), and Waslala (1998). Her books of poetry include Linea de fuego/Line of Fire (1978), From Eve's Rib (1987), and other collections of poetry. Her memoir The Country Under My Skin was selected as one of the best books of the year 2002 by the Los Angeles Times and nominated for the Los Angeles Times Book Award in 2003. Gioconda Belli resides in Santa Monica, California, and Managua, Nicaragua.

Mrs. Belli's lecture is sponsored by the Department of Modern Languages, the Dean of Faculty at CMC, and the Athenaeum.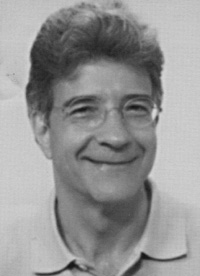 Genocide as Leitmotif of the 20th Century: Rhetoric and Responsibility
OMER BARTOV
THURSDAY, NOVEMBER 20, 2003
Historian Omer Bartov has made major contributions to our understanding of the Holocaust and other genocides. In his recent book, Germany's War and the Holocaust: Disputed Histories (2003), he addresses some of the paradigmatic interpretations of the Holocaust and its aftermath- specifically, the changing American, European, and Israeli discourses, and Germany's view of its own victimhood. As Bartov remarks in the Introduction to this volume, "The confrontation with ... catastrophe can help us understand the roots and nature of this century's destructive urges, as well as humanity's extraordinary recuperative capacities; but it can also legitimize the perpetuation of violence and aggression."

In his Athenaeum lecture, Bartov will amplify these themes by exploring the relationship between extreme violence, including genocide, and scholarship. Bartov argues that the scholarly profession has been complicit in preparing the mindset, providing the rationale, and supplying the know-how and personnel for the perpetration of state-directed mass violence. He asserts that scholarship cannot analyze and explicate modern extreme violence without revising its own paradigms of research and interpretation, and contends that the very notion of objective analysis is undermined when confronting events in which the norms and conventions of ordinary existence are shattered. He will conclude with some reflections upon the reactions of the scholarly community to international terrorism.

Omer Bartov is the John P. Birkelund Distinguished Professor of European History at Brown University. His numerous books on Germany, France, the Holocaust, and representations of war and genocide- which include Hitler's Army: Soldiers, Nazis, and War in the Third Reich (1992); Mirrors of Destruction: War, Genocide, and Modern Identity (2000); and (with Phyllis Mack) In God's Name: Genocide and Religion in the Twentieth Century (2001)- have been translated into several languages. Professor Bartov's lecture is jointly sponsored by CMC's Center for the Study of the Holocaust, Genocide, and Human Rights and the Gould Center for Humanistic Studies.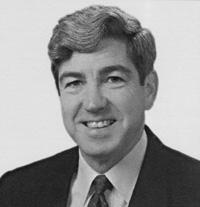 Weapons of Mass Destruction: Can We Change Our Fate?
RONALD LEHMAN II '68
NOVEMBER 24, 2003
11:45 a.m. lunch 12:15 p.m. lecture
The technology, equipment, and materials to produce biological, chemical, nuclear, radiological, and advanced conventional weapons have spread widely, so much so that such weapons could fall into the hands of terrorists. What are the real dangers posed by such weapons? What is being done to reduce the risks? Can we avoid disaster? The Honorable Ronald F. Lehman II will discuss these issues in his presentation.

Dr. Lehman is the Director of the Center for Global Security Research at the Lawrence Livermore National Laboratory and also is the Chairman of the Governing Board of the International Science and Technology Center (ISTC), an inter-governmental organization headquartered in Moscow. He serves on the U.S. Department of Defense Threat Reduction Advisory Committee (TRAC). Previously, Dr. Lehman was Director of the U.S. Arms Control and Disarmament Agency from 1989 to 1993. He served in the Defense Department as Assistant Secretary for International Security Policy, in the State Department as Ambassador and U.S. Chief Negotiator on Strategic Offensive Arms (START I), and in the White House as Deputy Assistant to the President for National Security Affairs. He also served on the National Security Council staff as a Senior Director, in the Pentagon as Deputy Assistant Secretary, and on the Senior Professional Staff of the U.S. Senate Armed Services Committee.

Dr. Lehman's other responsibilities included- Co-chair for the Joint Russian-American Steering Committee on the Implementation of the Agreement signed between the Governments of the Russian Federation and the United States on Implementation of the Nuclear Cities Initiative, Member of the Defense Science Board Task Forces on Globalization and Security, Member of the National Space Council and the Export Administration Review Board, Head of the U.S. Delegations to the Fourth Review Conference of the Nuclear Non-Proliferation Treaty and the Third Review Conference of the Biological Weapons Convention, Deputy Head of the Delegation for the Paris signing of the Chemical Weapons Convention, and Senior Advisor to the U.S. Delegation to the United Nations Special Session on Disarmament.

Ron Lehman received his B.A. from Claremont McKenna College in 1968 and his Ph.D. from the Claremont Graduate University in 1975. He is currently Chairman of the Board of Governors of the Keck Center for International and Strategic Studies at Claremont McKenna College and a member of the Board of Trustees of the World Affairs Council of Northern California.

Dr. Lehman's visit to CMC is sponsored by the Keck Center for International and Strategic Studies.

Lunch is served at 11:45 a.m. The lecture begins at 12:15 p.m.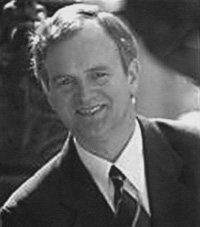 McKenna Lecture on International Trade and Economics
Should We Worry about Deflation?
WILLEM BUITER
MONDAY, NOVEMBER 24, 2003
Dr. Willem Buiter, one of the most prominent names in economics today, currently serves as Chief Economist and Special Counsellor to the President, European Bank for Reconstruction and Development (EBRD). When the Soviet Union collapsed and communism was crumbling in central and eastern Europe, the European Bank for Reconstruction and Development was to give support to nurture a new private sector in a democratic environment. Today the EBRD uses the tools of investment to help build market economies and democracies in 27 countries from central Europe to central Asia.

In addition to this distinguished position, Buiter has taught at some of the finest universities in the United States and abroad, including the University of Cambridge, Yale University, University of Amsterdam and the University of Bristol. He also held the important distinction of being a member of the Monetary Policy Committee of the Bank of England. Some of his chief research interests are central bank independence, globalization, and European economic and political integration.

Willem Buiter is the author of scores of journal articles, as well as several books. He currently serves on the Editorial Board of the Journal of Restructuring Finance and the Journal of International Economics and Economic Policy. Please join the Athenaeum for the ninth annual McKenna Lecture on International Trade and Economics established by founding CMC trustee Donald McKenna.
ATHENAEUM ETIQUETTE
The Athenaeum serves as a gathering place where ideas, inquiry, and fellowship bring students, faculty, staff, other scholars, and nationally prominent speakers together. Attendance at any event may be limited to persons associated with CMC, to the people who signed up for the dinner, or to the maximum number of people allowed by fire regulations. On some occasions the speaker may address the group in another forum or the College may set up a video feed to handle an overflow crowd. All programs at the Athenaeum are filmed. Individuals attending should understand that their image might appear on the videotape. House rules and common courtesy prohibit disruptive actions inside the building during an Athenaeum sponsored program. Time allowing, there will be a period set aside for questions. Students will have priority during this portion of the program. Guests are expected to dress appropriately in all dining rooms. Shorts, jeans, and t-shirts are not acceptable at dinner; more casual attire is acceptable for lunch and tea. No bare feet at any time.