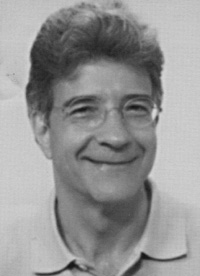 Genocide as Leitmotif of the 20th Century: Rhetoric and Responsibility
OMER BARTOV
THURSDAY, NOVEMBER 20, 2003
Historian Omer Bartov has made major contributions to our understanding of the Holocaust and other genocides. In his recent book, Germany's War and the Holocaust: Disputed Histories (2003), he addresses some of the paradigmatic interpretations of the Holocaust and its aftermath- specifically, the changing American, European, and Israeli discourses, and Germany's view of its own victimhood. As Bartov remarks in the Introduction to this volume, "The confrontation with ... catastrophe can help us understand the roots and nature of this century's destructive urges, as well as humanity's extraordinary recuperative capacities; but it can also legitimize the perpetuation of violence and aggression."

In his Athenaeum lecture, Bartov will amplify these themes by exploring the relationship between extreme violence, including genocide, and scholarship. Bartov argues that the scholarly profession has been complicit in preparing the mindset, providing the rationale, and supplying the know-how and personnel for the perpetration of state-directed mass violence. He asserts that scholarship cannot analyze and explicate modern extreme violence without revising its own paradigms of research and interpretation, and contends that the very notion of objective analysis is undermined when confronting events in which the norms and conventions of ordinary existence are shattered. He will conclude with some reflections upon the reactions of the scholarly community to international terrorism.

Omer Bartov is the John P. Birkelund Distinguished Professor of European History at Brown University. His numerous books on Germany, France, the Holocaust, and representations of war and genocide- which include Hitler's Army: Soldiers, Nazis, and War in the Third Reich (1992); Mirrors of Destruction: War, Genocide, and Modern Identity (2000); and (with Phyllis Mack) In God's Name: Genocide and Religion in the Twentieth Century (2001)- have been translated into several languages. Professor Bartov's lecture is jointly sponsored by CMC's Center for the Study of the Holocaust, Genocide, and Human Rights and the Gould Center for Humanistic Studies.