Athenaeum Location
Print Newsletter
January 26, 2004
Vol. 19, No. 05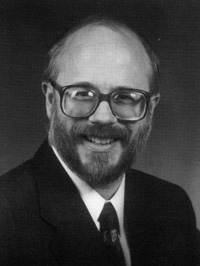 Science Stumbles on Design
MICHAEL BEHE
MONDAY, JANUARY 26, 2004
For thousands of years men and women have looked at the heavens and the earth and wondered whether the marvels of the natural world, especially the great variety and complexity of living things, manifest the conscious design of an omnipotent being or are merely the results of unguided physical processes, of matter in motion following universal laws of nature. In recent years the debate over Intelligent Design has reached fever pitch as some scientists have claimed that the findings of natural science itself provide compelling evidence of design in nature. Unlike "creation scientists," whose beliefs about the origin of the universe derive from a literal reading of Genesis, advocates of Intelligent Design do not rely on religious writings, but on science itself, to support their conclusions about design.

The most prominent advocate of the design hypothesis in the life sciences is Lehigh University biochemist Michael J. Behe, whose bestselling 1996 book, Darwin's Black Box: The Biochemical Challenge to Evolution, attracted enormous attention by scientists, philosophers, and theologians. Behe argues that in the past half century science has unexpectedly discovered enormous complexity in the cell at the very foundation of life. Molecular machines -literally, machines made of molecules -move supplies around the cell, convert foodstuffs to chemical energy, and perform all the other intricate functions necessary to sustain life. Such complexity, he maintains, is better explained as the product of deliberate intelligent design than as the result of Darwinian processes of random mutation and natural selection.

Michael J. Behe has a B.S. in chemistry from Drexel University and a Ph.D. in biochemistry from the University of Pennsylvania, where he worked on sickle-cell disease. He has also done postdoctoral work on DNA structure at the National Institutes of Health. He has been at Lehigh University since 1985, where he is currently Professor of Biochemistry. Behe and his wife reside near Bethlehem, Pennsylvania, with their nine children.

Professor Behe's talk will be the first of three on Intelligent Design. He will be followed on March 2 by Intelligent Design theorist William Dembski, a mathematician and philosopher, and on March 8 by Eugenie Scott, a prominent critic of Intelligent Design.

This series on Intelligent Design is sponsored by Claremont McKenna College's Salvatori Center and the Marian Miner Cook Athenaeum.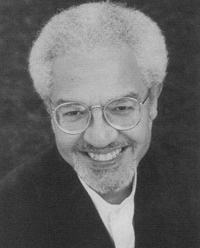 Integration Denied/Equality Deferred: The Failure of Brown vs. Board
MANNING MARABLE
TUESDAY, JANUARY 27, 2004 7:00 p.m. MCKENNA AUDITORIUM
Fifty years have passed since the Supreme Court handed down a landmark ruling in Brown vs. Topeka Board of Education. The ruling was supposed to be the end of the "separate but equal" doctrine established in 1896 in the case of Plessy vs. Ferguson. But, have we progressed as far as many seem to think in this attempt to provide equal opportunity for all? Noted historian, political theorist, and human rights activist Dr. Manning Marable will address this question in a public lecture sponsored by The Claremont Colleges Dr. Martin Luther King,. Jr. Commemoration Committee.

Manning Marable is one of America's most influential historians and political interpreters of the Black experience. A professor of history and political science at Columbia University in New York City since 1993, Marable also serves as the founding director of the Institute for Research in African American Studies. Previously he was founding director of Colgate University's Africana and Hispanic Studies Program, and chaired the Black Studies Department of Ohio State University. Widely respected for his insight on the politics of race in America, Manning Marable also champions the struggles of racial minorities, women, lesbian, gay, labor, and social justice groups.

With nearly twenty books and a nationally syndicated column, Manning Marable is one of the most widely read intellectuals in the United States. His books and anthologies include: The Great Wells of Democracy: The Meaning of Race in American Life (2003); Let Nobody Turn Us Around: Voices of Resistance, Reform, and Renewal with coeditor Leith Mullings (2000); Dispatches from the Ebony Tower: Intellectuals Confront the African American Experience, editor (2000); Black Leadership (1998); Black Liberation in Conservative America (1997); Speaking Truth to Power: Essays on Race, Radicalism and Resistance (1996); and Beyond Black and White (1995). Marable's syndicated political affairs commentary series, "Along the Color Line," appears in more than 400 publications throughout the United States and internationally.

In 2002 Marable launched the "Africana Criminal Justice Project," to encourage the development of civic capacity building and leadership training among former prisoners. The Project also proposes fundamental legal reforms within the criminal justice system and the prison industrial complex.

Dr. Marable's address begins at 7:00 p.m. in McKenna Auditorium at CMC and is free and open to the public. Reservations for dinner are limited and on a first-come basis. Reservations are not needed to attend just the lecture.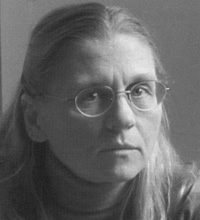 Always Do Right
COLEEN ROWLEY
WEDNESDAY, JANUARY 28, 2004
FBI Special Agent Coleen Rowley's "Bombshell Memo" to Director Robert Mueller in May 2002 catapulted her into the media after 21 years of dedicated, and relatively low profile, service to the country. In a 13-page memo Rowley criticized the FBI's response to terrorist activity in the U.S. prior to September 11th, specifically detailing the bureaucracy that discouraged further investigation of Zacarias Moussaoui (the alleged 20th hijacker). Her uneasiness after 9/11 also stemmed from the public statements made by FBI leadership. A woman of solid principles, Rowley wrote, "I have deep concerns that a delicate and subtle shading/skewing of facts by you and others at the highest levels of FBI management has occurred and is occurring." Making her criticism constructive, this whistle-blower also offered some blueprints for institutional change within the organization.

Less than a year after her Congressional testimony, Rowley made an attempt to warn Director Mueller and other administration officials about the dangers of launching the war in Iraq. After arguing in vain that the war in Iraq would only encourage more attacks domestically and complicate the "war on terror," Rowley "stepped down" in April 2003 from her legal position as Minneapolis Chief Division Counsel to go back to being a FBI Special Agent. She also began to speak publicly on ethics and ethical decision-making.

Named by Time magazine a 2002 Person of the Year, Coleen Rowley grew up in Iowa and graduated summa cum laude with a B.A. in French from Wartburg College. She also attended the College of Law at the University of Iowa and graduated with honors in 1980. Since joining the FBI in 1981, her assignments have included working on Organized Crime in New York and serving as an assistant legal attache in Paris and Montreal. She is married and the mother of four children ranging in age from eight to twenty-one.

Please join us for what is sure to be an inspiring and memorable lecture on ethics as Coleen Rowley shares her unique perspective and experience.

Special Agent Rowley's visit to CMC is cosponsored by the Kravis Leadership Institute and the Marian Miner Cook Athenaeum.

Always do right-this will gratify some and astonish the rest.
-Mark Twain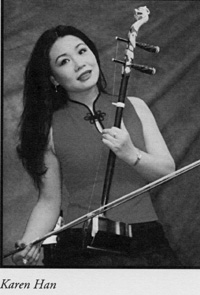 The Year of the Monkey
LUNAR NEW YEAR CELEBRATION
KAREN HAN, erhu
CECELIA LIU, zither
JERRY CHEN, piano
THURSDAY, JANUARY 29, 2004
To me, playing erhu is the best way to express myself, my feelings, my love, my compassion, and my admiration for this world.
-Karen Han

The Athenaeum will usher in the Year of the Wood/ Green Monkey, "Jia Shen," for its 12th annual Lunar New Year celebration-having come full circle on this ancient astrological calendar introduced in 263 BC. According to this ancient perspective on modern life, one should expect a year of sidestepping problems and clever manipulations, backed by intelligence and guile. Bluffs, tricks, ruses, and deceptions abound during Monkey years. Those who enjoy risk and novelty thrive; those who prefer predictability and convention wince. This is also a year to give full rein to your imagination, but also be wary of overoptimism.

In addition to a culinary treat, guests at this celebration will also have the good fortune to hear a concert by Karen Han, internationally renowned erhu virtuoso, and ensemble. The erhu is a two-stringed Chinese violin dating back well over a thousand years. The horsehair of the bow runs under the strings, so the bow cannot be separated from the instrument. The youngest person to have acquired both a bachelor's degree and a master's degree in performance arts from the Central Conservatory of Music in Beijing, China, Han has already accumulated more than 20 years professional experience in television, film, and live concerts. Most of us have heard Karen's erhu in the movies The Joy Luck Club (1993) and The Last Emperor (1987), the latter awarded an Oscar for Best Original Music. There, her playing was remarkable, nor only for its intricacy, but also for the emotion it conveyed.

Han's repertory includes not only traditional Chinese music, but also Western classics, a reflection of her desire to get closer to the two great cultural traditions. Karen Han will be joined in the performance by Cecelia Liu, zither, and Jerry Chen, piano. Dinner reservations are for CMC persons only. The concert is open to all.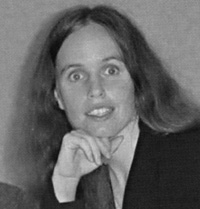 Respect
REBECCA BUTLER
MONDAY, FEBRUARY 2, 2004
Unfortunately, rape is an epidemic that is severely misunderstood, especially on college campuses. According to the most in-depth study to date by Mary Koss of the University of Arizona, at least one in six college women will become a victim of rape or attempted rape. According to Koss, only 27 percent of those victimized realized that their sexual assault fell within the legal definition of rape with 46 percent saying they had been victims of "serious miscommunication" rather than rape.

Rebecca Butler will open your eyes with her passionate presentation on the misconceptions of rape and abuse. A victim of date rape herself, she seeks to dispel the common belief that rape can only happen with a masked stranger late at night. Similarly, one would be overlooking the majority of domestic abuse if they believe that it can only occur by physical means. Butler will show you that abuse can come emotionally, verbally, and socially. Most importantly, her presentation will help to alleviate the problem of "serious miscommunication" by fine-tuning your understanding of yes and no. Her program helps people discuss sexual limits without feeling awkward and gives positive, proactive advice about how to practice the appropriate amount of responsibility for sexuality in relationships.

Rebecca Butler has given over 100 presentations for organizations ranging from the Cleveland Browns and Indians to the American College Health Association. Please come and join us at the Athenaeum where you will have the opportunity to gain a more comprehensive understanding of the problem at hand and learn what you can do to keep your relationships stable and full of communication.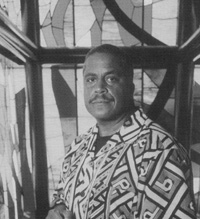 Crisis in Africa: A New Pan African Vision
DARRELL SMITH '74 P'00
TUESDAY, FEBRUARY 3, 2004
African Americans must become for Africa what Jewish Americans have become for Israel. African Americans should become the advocates, representatives, collaborators and business agents for the nations of Africa and the African Diaspora.
-Bishop Charles Blake, pastor of the Los Angeles-based, 24,000 member West Angeles Church of God in Christ

Darrell Smith, a 1974 graduate of Claremont McKenna College, stepped up to this challenge and walked away from twenty years of success in the corporate world of Procter & Gamble, Helene Curtis, and his own founding business, Smith & Associates, to be named executive director of the nonprofit Pan-African Children's Fund/ Save Africa's Children. This organization was formed in 2001 with a central focus of outreach to the crises in sub-Saharan Africa, home to 12 million AIDS orphans and over a million AIDS/HIV positive children.

In his Athenaeum talk, Smith will explore some real time information about the current orphan situation throughout Africa and his micro analysis will make plain the macro problem, such as the UN AIDS estimate of 40 million orphans in Africa by 2010. Save Africa's Children reports that this is the largest epidemic since the bubonic plague, claiming more than 6 million lives. This dilemma will lead to further complications in the near future as the adult mortality rate continues to drop with 6,000 AIDS deaths a day. Drastic measures must be taken to stem the negative tide of social and financial collapse in many sub-Saharan countries and provide for the estimated need for 50,000 orphanages in Africa in the coming decade.

Smith challenges America and the role it must play in order to insure that there is a future for the children of Africa.

"The devastation is so large and critical, it is very hard to harness what I want to say and give it a title that will tell the story," says Smith. Please come and hear his story.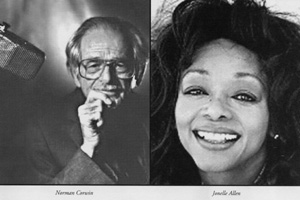 Challenging Boundaries in Life and in the Media
NORMAN CORWIN
JONELLE ALLEN
WEDNESDAY, FEBRUARY 4, 2004
Legendary writer Norman Corwin and actress Jonelle Allen are making their first visit to Claremont to speak with students in the Athenaeum. Corwin and Allen will describe their work in the Hollywood movie business, and Corwin will also share some of his personal experiences as a radio reporter during World War II and the McCarthy trials. Students will have the opportunity to ask Corwin and Allen questions regarding their work in the film industry.

Corwin is an American director, producer, writer, essayist, and professor of journalism at USC. He has won an Emmy, a Golden Globe, and two Peabody awards. He was also nominated for an Oscar for his widely celebrated screenplay Lust for Life (1956). Corwin also wrote the screenplays for The Story of Ruth (1960), The Blue Veil (1951), Forever and a Day (1943), No Place to Hide (1956), and Madison Avenue (1962).

In 1993 Corwin was inducted into the Radio Hall of Fame for his successful work on such radio dramas as The Columbia Workshop (1941). One of his most famous radio dramas, On a Note of Triumph (1945), is a celebration of the Allied victory in Europe in 1945. Ray Bradbury has commended Corwin as the finest writer of the century, and has mentioned that Corwin was responsible for his publication of The Martian Chronicles (1950).

The renowned actress Jonelle Allen received a Tony Award nomination for Best Actress in a Musical and won an Outer Critics Circle Award for her role in a Broadway musical, Two Gentlemen of Verona (1593). She also received a Dramalogue Award for her role in the South Bay Civic Light Opera's production of Man of La Mancha (1965).

Allen made her television debut in The Merry Mailman, which also starred Ray Heatherton. Recently, Allen has had major roles on several popular television series, including Dr. Quinn, Medicine Woman and Michael Crichton's ER.

This special evening at the Athenaeum is cosponsored by The Collage, the independent student newspaper of The Claremont Colleges.
Gray Zones: The Sonderkommando
MICHAEL BERENBAUM
JOSEPH RUSSIN
GIDEON GREIF
DARIO GABBAI
THURSDAY, FEBRUARY 5, 2004
On February 1944, just 60 years ago, Primo Levi, a Jewish chemist, was deported from Italy to Auschwitz. Few essays about the Holocaust are more important than the one he wrote about "The Gray Zone," which explores circumstances in which moral ambiguity and compromise were pronounced. Levi's account pays particular attention to the Sonderkommando (special squad) that the Germans created in Auschwitz. The prisoners in the Sonderkommando were required to work in the gas chambers and crematoria.

Levi's account suggests that there were many zones and degrees of "gray" during and after the Holocaust. Following his lead, Gray Zones, the inaugural conference (February 5-7) sponsored by the Claremont McKenna College Center for the Study of the Holocaust, Genocide, and Human Rights, explores a variety of those situations, beginning tonight with an analysis of the circumstances and dilemmas confronted by the Sonderkommando.

The program will open with conference keynote remarks by Michael Berenbaum, a renowned scholar of the Holocaust, who returns to the Athenaeum after serving as CMC's 2003 Podlich Distinguished Visitor. Joseph Russin, a distinguished filmmaker, will present Evidence, an important documentary about the Sonderkommndo. Also featured are Gideon Greif, a historian from the Yad Vashem Holocaust Memorial, Israel, who is the author of We Wept Without Tears: Testimonies of the Jewish Sonderkommandos in Auschwitz (1999), and a special friend of the Center, Dario Gabbai, who was conscripted into the Sonderkommando in Auschwitz. He is one of the very few survivors of that "special squad," whose conception and organization, Primo Levi said, "was National Socialism's most demonic crime."

With presentations by more than twenty internationally known Holocaust scholars, the Gray Zones conference continues on February 6 and 7. The public is cordially invited to attend without charge. Cosponsors of the conference include the Holocaust Educational Foundation and Lessons and Legacies (Skokie, Illinois); the Gould Center for Humanistic Studies, the Marian Miner Cook Athenaeum, and the Podlich Distinguished Visitor Program at CMC; and the Department of Sociology at Pomona College.