Athenaeum Location
Print Newsletter
February 9, 2004
Vol. 19, No. 06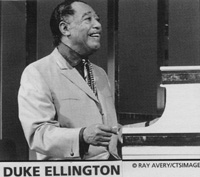 Duke Ellington Orchestra Reunion Jam
BUTCH BALLARD, drums
DAVE BLACK, drums
LOUIE BELLSON, drums
JEFF CASTLEMAN, guitar
BUSTER COOPER, trombone
DEVONNE GARDNER, vocals
LIL GREENWOOD, vocals
BARRIE LEE HALL, trumpet
HERB JEFFRIES, vocals
JOHN LAMB, bass
MILCHO LEVIEV, paino
DOLORES PARKER, vocals
VINCE PRUDENTE, trombone
EVE SMITH, vocals
ROCKY WHITE, drums
BARBARA WINFIELD, vocals
JIMMY WOODE, bass
MONDAY, FEBRUARY 9, 2004
Duke Ellington did not want to sound like anyone else; he wanted to sound like himself.
-John Edward Murray

For nearly fifty years, Edward Kennedy "Duke' Ellington headed the foremost American big band, and through his wonderful works brought increased respect and credibility to African-American jazz. An extremely talented composer, pianist, and band leader, Ellington's unique sound pushed the limits of the accepted cannon of music and made him both an American and international sensation. The winner of thirteen Grammy Awards, Ellington was widely regarded as one of the world's greatest composers and musicians. Never bowing to pressure, adversity, or criticism, he once said, "A problem is a chance for you to do your best."

Ellington's legend has continued to grow in the thirty years since his death. Coming to the Athenaeum for what is the culminating event of The Ellington Reunion Project cosponsored by Claremont McKenna College and The American Jazz Institute, are several members of Ellington's former band. They will share both their memories of Ellington and the music they performed with him over his illustrious career. Also featured will be the music of Billy Strayhorn, a pianist and associate arranger for Ellington. Ellington once commented that Strayhorn "successfully married melody, words, and harmony, equating the fitting with happiness." The attendees at this program include fomer band members: Butch Ballard, Dave Black, Louie Bellson, Jeff Castleman, Buster Cooper, Devonne Gardner, Lil Greenwood, Barrie Lee Hall, Herb Jeffries, John Lamb, Dolores Parker, Vince Prudente, Eve Smith, Rocky White, Barbara Winfield and Jimmy Woode.

Please join us for this unique opportunity to experience Duke Ellington through the memories and music of those who shared the spotlight with him.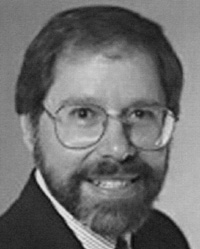 The Law Takes a New Look at Some Old Forensic Sciences
MICHAEL SAKS
TUESDAY, FEBRUARY 10, 2004
For most of the 20th century, virtually every kind of forensic identification evidence was admitted with little if any question. These included handwriting, fingerprints, toolmarks, firearms, footprints, tiremarks, bitemarks, microscopic hair comparisons, voiceprints . . . you name it. Today, that picture is changing. Courts (especially federal courts) have begun to close their doors to some kinds of asserted forensic science expertise (among them handwriting, knifemarks, hair comparison, even fingerprints). In his Athenaeum lecture, Michael Saks will look at what has led the courts to grow increasingly skeptical, and where this is leading law and forensic science.

Michael J. Saks is a professor of law and psychology at Arizona State University where he has taught criminal law, evidence, torts, law and science, law and social science, and property. He earned a Ph.D. in social psychology from Ohio State University (1975) and an M.S.L. from Yale Law School (1983). From 1986-2000, he was at the University of Iowa, where he was the Edward F. Howrey Professor of Law. For a decade he taught appellate judges at the University of Virginia Law School, trial judges in Duke's "Judging Science" program, law professors at the Georgetown University Law Center, as well as law students, graduate students, and undergraduates at various universities. For two years he was a senior staff member of the National Center for State Courts. Saks is past president of the American Psychology-Law Society and chair of the Section on Law and Social Science of the Association of American Law Schools.

Saks has served as editor-in-chief of the journal Law & Human Behavior, acting editor of the journal Jurimetrics, is coeditor of the multi-volume treatise, Modern Scientific Evidence, and has published over 100 other books and articles. His research focuses on empirical studies of the legal system, in particular decision-making, the behavior of the litigation system, and the law's use of science. His work has earned a number of awards and has been cited in various judicial opinions, including several by the United States Supreme Court.

This talk by Michael Saks is part of the ongoing Athenaeum series Law and Psychology.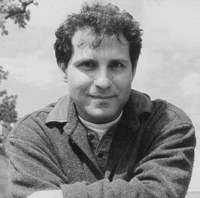 Author Reads from His Work
ARIS JANIGIAN
WEDNESDAY, FEBRUARY 11, 2004
"The week before my father died, he told me a story about how his father had once seen the lost city of Atlantis while he was a sailor in the Turkish navy." So starts
Bloodvine: A Novel
(2003), Aris Janigian's critically acclaimed debut novel that resonates with family struggle, ethnic legacies, and a richly captured sense of place within California's Central Valley.
The Central Valley is home to a large Armenian community, one of the oldest immigrant groups in the Valley, and one which continues to maintain a strong identity there. The Armenians came to America from a world and a way of life that was destroyed by the Ottoman Turks in a genocidal rage that killed over a million people in the beginning of the twentieth century. Even today, few Armenians have not been touched by this tragic episode in their history. Janigian's complex and devastating story of two half-brothers who toil on and are torn apart by the farmland they have inherited unfolds against the background of the genocide. It simultaneously probes what it means be a Californian, an experience long known as one of exploration, discovery, alienation, and acceptance. The
Los Angeles Times
called
Bloodvine
"a large achievement," and hailed its author "a strong, and welcome new voice." Aris Janigian will read from
Bloodvine
and work in progress. A book signing will follow.
Aris Janigian received his Ph.D. in psychology from Claremont Graduate University. Since 1992 he has taught at the Southern California Institute of Architecture, where he is presently senior faculty in humanities. He has published in fields as varied as psychology, poetry, short story, and art and architecture theory. In 2002 his book,
Something from Nothing
, a collaboration with graphic artist April Greiman, was issued by Rotovision (London). Between semesters teaching, he works in Fresno coordinating the harvest of cherries and wine grapes.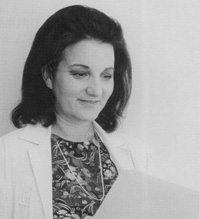 AIDS: A National and Global Concern
ALEXANDRA LEVINE
THURSDAY, FEBRUARY 12, 2004
Last year, 5 million people-14,000 a day- were newly infected with Human Immunodeficiency Virus (HIV), the agent that causes AIDS. Over 3 million people died of the disease. Of the 40 million people currently living with AIDS, some will survive for years, thanks to new drug combinations. But most will not, and the epidemic continues.

Alexandra Levine, M.D., is at the forefront of AIDS research and treatment. As a professor-physician and now the medical director of USC/Morris Cancer Hospital, she was one of the first doctors to show that when HIV attacks the immune system, it makes a patient susceptible to cancers, particularly lymphoma. President Clinton appointed her to his advisory committee on AIDS, where she served as research director. She has consulted governments all over the world in dealing with HIV/AIDS. Her clinical practice emphasizes lymphomas and HIV in women.

A leading cancer researcher, Levine has published over 300 research articles and book chapters. She has won many teaching awards from the medical students at USC. They recently nominated her for the national Humanism in Medicine award for her compassion, ethics and mentoring. A Phi Beta Kappa graduate of UC Berkeley, Dr. Levine received her M.D. From USC and did her clinical training there, as well as at Emory University. She currently holds the Bloom Family Chair in Lymphoma at USC, where she is also Distinguished Professor of Medicine. This lecture is cosponsored by the David E. French Lectureship fund.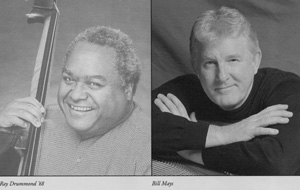 Jazz: America's Classical Music
RAY DRUMMOND '68, bass
BILL MAYS, piano
MONDAY, FEBRUARY 16, 2004
The Ray Drummond and Bill Mays duo One to One are returning to the Athenaeum for a night of intimate musical conversation. Accomplished jazz musicians with lifetimes of experience performing with a virtual who's who of artists all over the world, Drummond and Mays first met in Claremont back in the '60s. Their return presents them with an opportunity to share their music and their life stories with a perspicacious audience in a truly intimate setting. Join them as the Athenaeum continues to celebrate its anniversary by presenting a night of America's classical music-jazz.

Unforgettable musician and CMC alumnus Ray Drummond '68 served as student body president and cofounded the "Jazz Society" with fellow student musicians and jazz enthusiasts while an undergraduate student in Claremont. After graduation Drummond worked as a business executive by day while moonlighting as a jazz musician until he realized that the second career was his true calling. Today he is an internationally acclaimed bassist, composer, and recording artist who has performed with musicians the caliber of Wynton Marsalis, Betty Carter, Woody Shaw, and Art Farmer, to name a few. Drummond's musical talents can be heard on over 100 jazz albums yet he still has found time to conduct, produce, and instruct jazz all over the world. His most recent album, One, Two, Three, Four, featuring solo, duo, trio, and quartet arrangements was released in 1999. Currently he is a professor at the Institute for Music and the Performing Arts at California State University at Monterey Bay.

Bill Mays's eclectic career as a pianist, composer and arranger spans the last 40 years. With deep roots in jazz, gospel, pop and classical music, Bill's artistry defies categorization. He has performed on over 100 recordings, including thirteen of his own. His concert and studio credits include work with artists as diverse as Barry Manilow, Art Pepper, Bud Shank, Frank Sinatra, Vanguard Jazz Orchestra, Sarah Vaughan, and Frank Zappa. Bill's keyboard work has been heard on numerous soundtracks, among them Being John Malkovich (1999), Fargo (1996), Lethal Weapon (0987), Rocky (1976), and Superman (1978). Mays has written numerous compositions and arrangements and is a Steinway Piano Concert Artist. His latest CDs include Mays in Manhattan (1996), Summer Sketches (2001), and Going Home (2002). A native Californian, Bill now resides in New York City and northeastern Pennsylvania.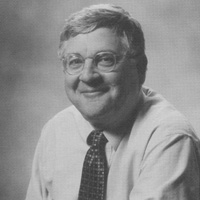 Is God Allowed Here? A Christian Professor Looks at Academia Today
STEVE DAVIS
TUESDAY, FEBRUARY 17, 2004
A debate about the role of religion in our society, and more specifically, in education, has been raging for quite some time. Considering the political climate of today, it is probably fair to say that this debate may be even more explosive now than ever before. Claremont McKenna College's own Dr. Stephen Davis has an interesting perspective on this topic, considering he has earned both a Ph.D. in Philosophy from Claremont Graduate University and a Master's in Divinity from the Princeton Theological Seminary.

Since first coming to Claremont Men's College in 1970, Professor Davis has seen the school become coed, undergo a name change, and rise to a new level of national prominence. Having extensive experience in both religious and secular academic environments, Davis has come to believe that there is substantial pressure on those in academia to make religion a private matter. But is this how it really should be? In his presentation, Davis will address such trends as multiculturalism, relativism, and pluralism as they apply to religion and higher education.

In addition to teaching in CMC's philosophy department for more than thirty years, Davis also coached the Claremont-Mudd-Scripps men's soccer team for twenty-nine seasons. He is the author of Risen Indeed:Making Sense of the Resurrection (1993) and God, Reason, and Theistic Proofs (1997) and the coeditor of The Trinity: An Interdisciplinary Symposium on the Trinity (1999) and Incarnation: An Interdisciplinary Symposium on the Incarnation of the Son of God (2002).

This evening's lecture is the occasion for the installation of Stephen Davis as the Russell K. Pitzer Professor of Philosophy.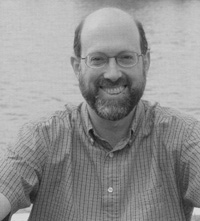 The Ku Klux Klan and the Separation of Church and State
PHILIP HAMBURGER
WEDNESDAY, FEBRUARY 18, 2004
LUNCH 11:45 a.m. LECTURE 12:15 p.m.
Since the founding of our nation, the uniquely American relation of church and state has been a source of both pride and controversy. The debate rages today on many fronts as the legitimacy of faith-based organizations receiving federal funding, the role of religion in public schools, and even the Pledge of Allegiance are disputed questions. The Supreme Court will take up two crucial cases on matters of church and state this term as society continues to wrestle over the meaning of the First Amendment.

What underlies much of the current controversy is the idea that the First Amendment means to sever the relation between religion and government. In 2002 Harvard University Press released Philip Hamburger's significant scholarly work, Separation of Church and State, which challenges the prevailing notion that the First Amendment was designed to separate church and state. His groundbreaking book asserts that the original understanding of the First Amendment changed over the years as various individuals and groups used it in order to divide religion and government.

In his Athenaeum lecture Hamburger will talk about the role of the Ku Klux Klan in advocating the separation of church and state. Among the questions he will consider is why one of the most notorious organizations in American history devoted itself to this principle, and what this can reveal about both the Klan and the separation of church and state.

Philip Hamburger is currently the John P. Wilson Professor of Law at the University of Chicago. He has written numerous articles in the fields of constitutional law and legal history on everything from the nineteenth century theory of contract to natural rights and the early American state constitutions.

Professor Hamburger received his B.A. in history from Princeton University and his J.D. from Yale Law School. After working as an associate for Schnader, Harrison, Segal and Lewis in Philadelphia, he has taught law for close to twenty years at various prestigious institutions, including the University of Connecticut and the George Washington University National Law Center.

Lunch will be served at 11:45 am Professor Hamburger will speak at 12:15 pm.
Why Isn't the Whole World Wealthy?
LEE ALSTON
WEDNESDAY, FEBRUARY 18, 2004
This year's first lecture in the Podlich Distinguished Fellow series will be presented by Lee Alston, professor of economics at the University of Colorado at Boulder. For his Athenaeum talk, Professor Alston will pull together the threads of many of his research interests to focus on the question: "Why Isn't the Whole World Wealthy?" His discussion will emphasize institutions and property rights and cover a broad swath of history and diverse international experiences, from the "Glorious Revolution" in England to today's Latin America and North Korea. Alston will also consider lessons for growth promoting institutions in the United States.

Professor Alston's most recent work includes a June 2003 working paper on "The Erosion of Rule of Law in Argentina, 1930-1947." He also continues to examine the political economy of resource management in Brazil and just retuned in December from a visit to that country. Alston's book publications include two recent volumes on Titles, Conflict, and Land Use: The Development of Property Rights and Land Reform on the Brazilian Amazon Frontier (1999) and Southern Paternalism and the American Welfare: Economics. Politics, and Institutions in the South, 1865-1965 (1999). The first book examines how the absence of well defined property rights has led to economic and social problems, including lost investment and violence. The second book shows how the timing and extent of the America welfare state up until the Civil Rights Acts was influenced by the Southern agricultural elite, who used their political power at the local, state, and national level to maintain a discriminatory legal environment.

Alston received his Ph.D. in economics from the University of Washington in 1978 and has previously taught at Williams College and the University of Illinois at Urbana-Champaign. He has published numerous professional articles in such journals as the American Economic Review, the Journal of Political Economy, the Journal of Economic History and the Journal of Law, Economics, and Organization. His wide-ranging interests include economic history, economic development, political economy, environmental economics and new institutional economics.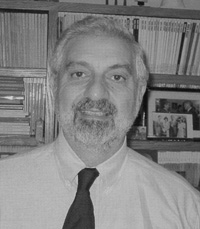 Why We Hate You! The Passions of National Identity and Ethnic Conflict
RONALD GRIGOR SUNY
THURSDAY, FEBRUARY 19, 2004
An expert on the Soviet Union, particular Russian peoples, Professor Ronald Grigor Suny is a scholar in the study of ethnic conflict and genocide, with a special focus on the South Caucasus. In his Athenaeum address, Professor Suny will examine the role of emotions in ethnic politics and will make the argument that emotions, while originating in the body and brain, are in large part socially, historically, and culturally constructed. To understand ethnic conflict, violence, and genocide, the emotional dimensions must be analyzed along with the rational, instrumentalist decisions made by perpetrators. Suny seeks to specify and investigate which emotions - anger, fear, hate, resentment- are at play in various historical clashes.

Ronald Suny is currently Professor of Political Science and History at the University of Chicago. Previously he has taught at Oberlin College, University of California at Irvine, Stanford University, and the University of Michigan. He is the author of numerous articles and over a dozen books, most recently including The Revenge of the Past: Nationalism, Revolution, and the Collapse of the Soviet Union (1993); The Soviet Experiment: Russia, the USSR, and the Successor States (1998); Transcaucasia, Nationalism and Social Change: Essays in the History of Armenia, Azerbaijan, and Georgia (1996). Suny has appeared frequently on the McNeil-Lehrer News Hour, CBS Evening News, CNN, and National Public Radio, and has written for The New York Times, The Washington Post, the Los Angeles Times. In addition to his writing on ethnic conflict and the non-Russian peoples of the former Soviet Union, Professor Suny has also organized workshops bringing Turkish, Armenian, and other scholars together to discuss the 1915 massacres and deportations of hundreds of thousands of Armenians in the Ottoman Empire.

Professor Suny's lecture and visit to CMC is sponsored by The Keck Center for International and Strategic Studies.