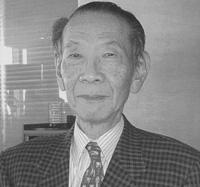 Japan and the United States: In Search of a New Partnership
TAKAKAZU KURIYAMA
WEDNESDAY, FEBRUARY 25, 2004
Japan-U.S. relations are currently seen to be in good shape. This is due largely to the firm stance taken by the Japanese government in support of the U.S. in the war on terrorism and the war in Iraq. The absence of any serious trade friction, prominent in the early 1990s, may also have helped improve mutual public perceptions. The overall relationship, however, rests on a fragile foundation, not commensurate with that between the world's No. 1 and No. 2 market-democracies.

Since the end of the Cold War, the Western alliance of democracies, to which Japan belonged, has been replaced by various "coalitions of the willing," depending on the issues at stake. This is not a very stable international system. Furthermore, the West, which served as a political concept during the Cold War, has once again become a civilizational concept, to which Japan does not belong. What are the values and interests to be shared by Japan and the U.S. in order to build a new partnership? The future of the Japan-U.S. relationship will be shaped by the answer.

Takakazu Kuriyama studied law at the University of Tokyo, passed the Foreign Service examination in 1953, and entered the Japanese Foreign Service the following year. He spent two years (I954-56) in the United States under the Foreign Service training program (Lawrence College and Amherst College). After serving in various posts at home and overseas, he became Ambassador to Malaysia (1985-87), Deputy Foreign Minister (I987-89), Vice Minister for Foreign Affairs (1989-91), and Ambassador to the U.S. (1992-95). Ambassador Kuriyama retired from the Foreign Service in 1996 and currently holds the title of Advisor to the Ministry of Foreign Affairs. Recently he has taught at Waseda University (1997-2002) and the International Christian University (1999-2002) as visiting professor.

The Keck Center for International and Strategic Studies is honored to host Ambassador Kuriyama's visit to CMC as a Freeman Foundation Visiting Professor.