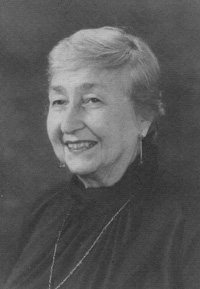 Why Milton Still Matters
BARBARA LEWALSKI
THURSDAY, MARCH 4, 2004
Poet, scholar, theologian, polemicist, spokesman for a revolutionary government, John Milton was a controversial figure while he lived, and has continued to provoke strong reactions from readers for over three centuries. In Paradise Lost (1667), Milton attempted no less a task than to justify the ways of God to men. In his prose, Milton defended divorce, defended the execution of a king, and engaged issues we still discuss: religious freedom, the separation of church and state, majority rule and minority rights. In her Athenaeum address, eminent Milton scholar and biographer Barbara Lewalski will discuss Milton's relevance in our own time.

Barbara Lewalski is William R. Kenan Professor of Literature and of History and Literature at Harvard University. Her contributions to Milton scholarship include critical studies of Paradise Regained (1671) and Paradise Lost, many articles, and most recently The Life of John Milton: A Critical Biography (2001). She has also written on Shakespeare, John Donne, seventeenth-century religious poetry, and women writers of the English Renaissance, and has edited the Sixteenth and Seventeenth Century sections of the Norton Anthology of English Literature. Her awards include the title of Honored Scholar of the Milton Society of America and the James Russell Lowell Prize of the Modern Language Association.

Professor Lewalski has taught at Harvard since 1982, recently serving as Director of Graduate Studies in English. Previously she taught at Brown University, and has held various visiting professorships in the United States and abroad. She lives in Providence, Rhode Island.