Athenaeum Location
Print Newsletter
March 8, 2004
Vol. 19, No. 08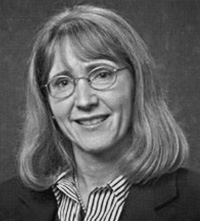 The Case Against Intelligent Design
EUGENIE SCOTT
MONDAY, MARCH 8, 2004
You can't really be scientifically literate if you don't understand evolution, and you can't be an educated member of society if you don't understand science.
-Eugenie Scott

In the first two presentations in the series on intelligent design microbiologist Michael Behe and mathematician and philosopher William Dembski argued that Darwinian evolutionary theory cannot account for the variety and complexity of living things. The findings of modern natural science, they maintain, demonstrate intelligent design in nature. This position is highly controversial, and no one has played a larger public role in critiquing intelligent design than Eugenie C. Scott, executive director of the National Center for Science Education, Inc., a pro-evolution nonprofit science education organization.

In this conclusion of the Athenaeum's Intelligent Design series, Scott will argue that during the 1980s and 1990s intelligent design theory has succeeded brilliantly in positioning itself in the body politic, but that it is virtually ignored in the scientific literature, appearing in a desultory way in the philosophy of science literature. According to Scott, intelligent design theory has gained a lot of momentum because it allows religion, labeled as science, to sneak into schools through the back door.

Dr. Scott is frequently called upon by the print, radio, and television media to present "the scientific view" when conflicts arise between scientific and pseudoscientific explanations, including appearances on Donahue, Geraldo, Crossfire, Firing Line, Ancient Mysteries, and The Pat Buchanan Show. She was featured in the Nova programs "In the Beginning: The Creationist Controversy" (1999) and "What About God" (2001) in the Nova/Clear Blue Sky "Evolution" series. Dr. Scott holds a Ph.D. in biological anthropology from the University of Missouri and has taught at the University of Kentucky, the University of Colorado, and in the California State University system. A human biologist, her research has been in medical anthropology and skeletal biology.

Eugenie Scott's appearance at the Athenaeum is sponsored by the Salvatori Center, the Roberts Environmental Center, and the Athenaeum.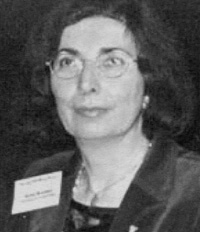 Balancing Transportation, Energy and the Environment
AVIVA BRECHER
TUESDAY, MARCH 9, 2004
Maintaining a healthy, affordable and accessible transportation system is essential to our continued economic vitality and daily lives. Our vast transportation infrastructure network represents a four-trillion-dollar investment, including highways, roadways, bridges, waterways and ports, railroads, transit, airways and airports, as well as pipelines, passenger, freight and intermodal terminals. Increasing demand for transportation services, for both commercial cargo transport and for passenger travel, has taxed existing capacity and led to congestion and delays. The transportation sector consumes almost a third (28%) of our energy fuels, 3/4 of it by highway vehicles. Transportation represents almost 12% of the GDP and 10.5%, as well as contributing to environmental problems, from air pollution and greenhouse gases, to noise. In her Athenaeum lecture, Aviva Brecher will review trends and projections in vehicles and modal energy consumption as well as technology options, which promise to preserve our mobility, while improving energy efficiency and environmental quality.

Aviva Brecher is a senior scientist on transportation safety, health and environmental issues at the Department of Transportation's (DOT) John A. Volpe National Transportation Systems Center in Cambridge, Massachusetts. At Volpe Center Dr. Brecher has worked on a wide range of projects requiring technical expertise in the physical sciences and risk assessment.

Dr. Brecher received her B.S. and M.S. in Physics from MIT in 1968, and a Ph.D. in applied physics from the University of California at San Diego in 1972. Prior to joining DOT in 1987, she worked in academia, business and government on a broad range of interdisciplinary topics. She is listed in Who's Who in American Science and Engineering, in American Women of Science, and has published over 100 professional papers and over 200 conference presentations and technical reports. She is also a former Congressional Science Fellow of the American Physical Society (APS) and a Fellow of the APS.

Aviva Brecher's presentation is part of the series The Environment in Crisis and is sponsored by Sigma Xi, the Andrew W. Mellon Foundation, and the Roberts Environmental Center.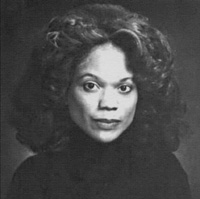 Guaranteeing Community Justice: Making Every Voice Count
CONNIE RICE
WEDNESDAY, MARCH 10, 2004
A vigilant fighter for fairness, Connie Rice is known for her willingness to confront conditions of discrimination and injustice. She is the codirector of Advancement Project, which acts in partnership with communities to advance universal opportunity, equity and access for those left behind in America. The organization's projects include Urban Peace/Policing, which works to reduce violence, restore neighborhoods and demand police accountability, and Opportunity to Learn, a project devoted to extinguishing obstacles and increasing resources for minority schoolchildren.

In 1991, Connie Rice joined the NAACP Legal Defense Fund. A few years later, she assumed the role of codirector of the Defense Fund's Los Angeles office. Since then, Rice has played an important role in the life of Los Angeles. She was appointed to the governing board of the city's Department of Water and Power where she served as president, installing contracting reforms and environmental improvements. In 1999, Connie Rice launched a coalition lawsuit that won $750 million for new school construction in Los Angeles. For all of her achievements the Los Angles Times named her one of twenty-four leaders considered "most experienced, civic-minded, and thoughtful people on the subject of Los Angeles."

In addition to this work, Rice has also appeared on 60 Minutes, Nightline, and The Oprah Winfrey Show. In a life full of titles, her most prized credential is her first-degree black belt in Tae Kwon Do.

Please join us at the Athenaeum to see what is sure to be a passionate presentation by a community-minded woman who continues to strive for equity and change. Connie Rice's visit to the Athenaeum is sponsored by the CMC Dean of Students with support from the James Irvine Foundation and the Marian Miner Cook Athenaeum.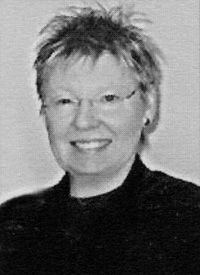 Work, Family, and the Life Course Perspective
PHYLLIS MOEN
THURSDAY, MARCH 11, 2004
Phyllis Moen holds the McKnight Presidential Chair in Sociology at the University of Minnesota. For many years prior to that, she held the Ferris Family Professorship in Life Course Studies at Cornell University, serving also as founding director of the Bronfenbrenner Life Course Center, codirector of Cornell Gerontology Research Institute, and director of the Cornell Careers Institute.

Moen's research (published in six books as well as in leading academic journals) focuses on careers, families, gender, aging, and health over the life course. She is especially interested in work-related status transitions and trajectories as they play out in particular historical, community, corporate, and policy contexts. Moen's recent scholarship addresses the mismatch between work and retirement rules and regulations, on the one hand, and characteristics of the new workforce and the new, growing, retired force, on the other.

The Alfred P. Sloan Foundation and the National Institute on Aging have funded the bulk of her scholarship. Moen just published It's about Time: Couples and Careers (Cornell University Press, 2003). Two other volumes are in the works: The Career Mystique (Rowman and Littlefield) and Uncertain Futures: Sustaining Dual Couples in a New Risk Economy.

Phyllis Moen's Athenaeum lecture is sponsored by the Berger Institute for Work, Family, and Children at Claremont McKenna College.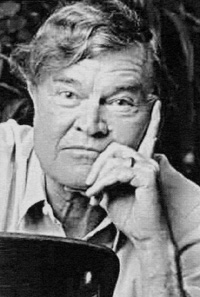 The Poetry of Three Wars: World War I, World War II, and Vietnam
PAUL FUSSELL
MONDAY, MARCH 22, 2004
In a career spanning fifty years since the publication of his first book, Paul Fussell has become one of the most prolific, original, and controversial critics in the United States. Born in Pasadena, California, Fussell attended Pomona College before seeing action in World War II. In the spring of 1945, young Lieutenant Fussell was severely wounded by shrapnel in southeastern France. After his war service, for which he received the Bronze Star and Purple Heart, Fussell returned to Pomona College. He then entered Harvard, where he received his Ph.D. in English, going on to achieve distinction as a literary scholar with his studies of poetic form and eighteenth-century literature.

In 1976, Fussell achieved wider fame with the publication of The Great War and Modern Memory, which received the National Book Award for its brilliant evocation of World War I and the attitudes that informed both the conduct of that war and the literature written about it. Since then, Fussell has published numerous other books dealing with various aspects of literature, politics, and culture, including The Boy Scout Handbook and Other Observations (1982), BAD or, the Dumbing of America (1991), Class: A Guide through the American Status System (1983), Thank God for the Atom Bomb and Other Essays (1988), and Uniforms: Why We Are What We Wear (2002). He is also the author of a candid, irreverent memoir, entitled Doing Battle: The Making of a Skeptic (1996). Most recently, Paul Fussell has returned to the subject of war with his book, The Boy's Crusade: The American Infantry in Northwestern Europe, 1944-1945 (2003). In addition to his writing, Fussell taught English for many years at Rutgers University and at the University of Pennsylvania, where he is Donald T. Regan Professor Emeritus of English Literature. He lives with his wife, Harriette Behringer Fussell, in Philadelphia.

From war to English prosody to the symbolic status of blue jeans, Paul Fussell tackles his subject with intelligence, energy, and acerbic wit. This lecture is sponsored by the Gould Center for Humanistic Studies at Claremont McKenna College.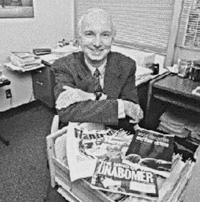 The Role of Paraphilia in Profiling Serial Murderers
ERIC HICKEY
TUESDAY, MARCH 23, 2004
Classifications of sexual predators and their crimes can be confusing and unreliable. The purpose of this presentation is to examine the behavioral patterns and motives of violent sex offenders in context with paraphilia. Paraphilia are considered to be sexual impulse disorders characterized by intensely arousing, recurrent sexual fantasies, urges and behaviors. Paraphilic fantasies and behaviors often develop in early adolescence and differentially progress in intensity, duration and frequency. While some paraphiliacs are not violent, others engage in violent sexual behaviors such as lust murder, sexual frenzy with desire to mutilate women, rape with cannibalism, and abuse of children as a means of sexual arousal. This presentation will explore the relationships between sexualized violence and specific paraphilic fantasies that enhance psychopathology.

Currently teaching criminal psychology at California State University, Fresno and Alliant University, Dr. Hickey has considerable field experience working with the criminally insane, psychopaths, sex offenders and other habitual criminals. He is also an adjunct instructor for the American Prosecutor's Research Institute at the National Advocacy Center in Columbia, South Carolina, where he profiles cyber-stalkers, criminal personalities and sexual predators. Dr. Hickey is a member of an international consortium that provides instruction and consultation with police and students at the Institute of Criminal Profiling and Analysis, (IPAC), University of Clermont, France. A former consultant to the FBI's UNABOM Task Force, Dr. Hickey assists law enforcement and private agencies and testifies as an expert witness in both criminal and civil cases.

His book, Serial Murderers and Their Victims (1991), (4th edition, 2004) is used as a teaching tool in universities and by law enforcement in studying the nature of violence, criminal personalities and victim-offender relationships. His other recent books include, The Encyclopedia of Murder and Violent Crime (Sage, 2003), Criminal Minds and Criminal Behavior: An Introduction to Criminal Psychology (Prentice-Hall, 2005), and Sex Crimes and Paraphilia (Prentice-Hall, 2004) a text examining sexual deviants and sexual predators. He is currently writing his first novel, In Sane, a disturbing journey into the minds of psychotics, psychopaths, and the criminally insane. Dr. Hickey is cofounder of Gambaru Productions and appears as an expert in a new television series, Predators.

Eric Hickey's lecture is part of the ongoing series in Psychology and Law.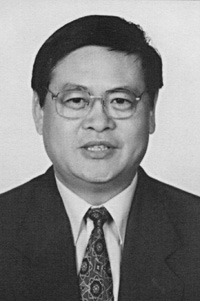 China's Policy Toward the United States
JISI WANG
WEDNESDAY, MARCH 24, 2004
LUNCH 11:45 a.m., LECTURE 12:15 p.m.
The election in Taiwan on March 20, 2004, will make a tremendous impact not only on the island itself but on its relationship with the People's Republic of China. Will the Mainland and the new Taiwanese leadership be able to open a dialogue leading to a reduction of hostility? Or will the two sides be engaged in an escalation of tensions and even a military conflict? The changing cross-strait relationship will, in turn, provide new determinants in China-U.S. relations as well as the security and economic environment in Asia.

A leading Chinese foreign policy analyst, Professor Jisi Wang will present a Chinese perspective on the Taiwan issue in the context of the PRC's foreign relations and domestic politics. Professor Wang has been director of the Institute of American Studies at the Chinese Academy of Social Sciences since 1993. He is concurrently director of the Institute of International Strategic Studies at the Central Parry School, Communist Party of China, and a guest professor of several Chinese universities, including the National Defense University of the People's Liberation Army. He is also consulted by a number of American institutions such as the Pacific Council on International Policy, the Asia Society, the Harvard Asia Center, and the Brookings Northeast Asian Security Program.

Jisi Wang's education was interrupted by the Cultural Revolution, when he was a farmer and factory worker for ten years. Then he studied in Peking University's Department of International Politics, obtained an M.A. in 1983, and taught there until 1991. He was a visiting fellow at Oxford University in 1982-83, a visiting scholar at the University of California at Berkeley in 1984-85, and a visiting associate professor at the University of Michigan at Ann Arbor in 1990-91.

He served as a Freeman Visiting Professor for Asian Affairs at Claremont McKenna College in the fall of 2001. Professor Wang's research and teaching focus on China-U.S. relations and Chinese foreign policy.

The Keck Center for International and Strategic Studies is honored to host Jisi Wang's visit to CMC as a Freeman Foundation Visiting professor.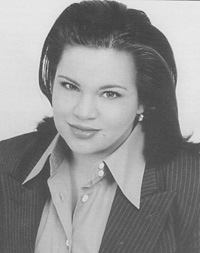 What Does the Hispanic Demographic Hold for American Business?
CHRISTY HAUBEGGER
WEDNESDAY, MARCH 24, 2004
Visionary founder of Latina, the first bilingual magazine targeted exclusively to Hispanic women in the U.S., Christy Haubegger is living proof that when one follows her dreams with unerring passion (and good business sense) she can make waves in the media.

Since the launching Latina in 1996, the magazine has flourished under Haubegger's spirited leadership, growing to a circulation of over 300,000 and awakening advertisers to the fact that the Latino community is America's fastest-growing consumer market. Though Haubegger's idea germinated as a teenager flipping through women's magazines that contained little that related to her as a Mexican-American, the dream blossomed into a real, viable business plan when she took a marketing course while at Stanford Law School. Following graduation she invested her energy in the venture and eventually convinced the publishers of Essence magazine, the largest publication for African-American women, that the media was underserving America's 35 million Hispanics. Building on the success of Latina, Haubegger is currently working with her company, Latina Media Ventures, to provide a long overdue voice in other media that attracts the Hispanic demographic.

As a female entrepreneur and respected leader in the business community, Haubegger has received numerous honors. She was named one of Newsweek 's "Women of the New Century" and profiled by NBC's Tom Brokaw as one of "Ten Most Inspirational Women." A native of Houston, Texas, Haubegger earned a B.A. in philosophy from University of Texas at Austin and a J.D. from Stanford Law School where she served as senior editor of the Stanford Law Review.

Christy Haubegger's appearance at the Athenaeum is part of CMC's Cesar Chavez commemoration and is sponsored by the Harry E. and Lola Monroe Foundation and the CMC Dean of Students with support from the James Irvine Foundation.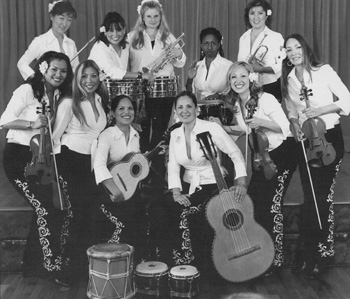 Mariachi Divas: A Musical Celebration in Honor of Cesar Chavez
CINDY SHEA, trumpet, founder, director
ILEANA GARCIA, vocals
SUSIE GARCIA, violin
LORRAINE FEESAGO-PEREZ, violin
KEIKO OKAMOTO, flute
MELINDA SALCEDO, guitar
MAYRA MARTINEZ, vihuela
NELLY CORTEZ, guitarron
ROCIO MARRON, violin
LETICIA SIERRA, violin
Thursday, March 25, 2004
In a business traditionally dominated by men, the Mariachi Divas are making big waves on the Los Angeles scene. Founded in 1999, this all-female sensation has appeared at the Arrowhead Pond and the Universal Amphitheatre backing Grammy winning artist Joan Sebastian, as well as playing at the L.A. County Fair and numerous city-wide festivals.

The Mariachi Divas are a truly multi-cultural ensemble, represented by women of Mexican, Samoan, Costa Rican, Cuban, Honduran, Panamanian, and Anglo heritages. "Music is a way of uniting our cultural backgrounds. Our foundation and roots are mariachi, but we have added extra elements to reflect our diversity," says director, Cindy Shea. Their lively sounds incorporate jazz, cumbia, salsa, and meringue into traditional mariachi music. By combining a variety of different musical sources, Shea says that, in this respect, the group is, "like the female version of Ozomatli."

In addition to their audio success, the Mariachi Divas are appearing on film in the forthcoming documentary, "Viva El Mariachi." But the Divas' success is not pure luck, nearly all the women have college degrees and several have degrees in music. These talented female musicians are professionals with a highly contagious spirit and energy.

The Mariachi Divas' guitars, violins, and trumpets, along with their unique ranchera-style vocals, are sure to sweep you off your feet. Celebrating Hispanic culture, the performance is part of Claremont McKenna's 2004 Cesar Chavez Commemoration.
STUDENT FELLOW APPLICATIONS
2004-2005
Application forms for the position of Athenaeum Fellow for the 2004 - 2005 academic year will be available in the Athenaeum office on Friday, March 5, 2004. Completed applications must be returned by Thursday, March 25, 2004, at 5:00 p.m. Students desiring to be considered for the following year (2005-2006) but who will be away from campus during the next year's selection process may submit their application now in order to be considered for the future position.